MLB 2000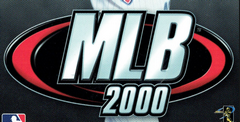 Click the "Install Game" button to initiate the file download and get compact download launcher. Locate the executable file in your local folder and begin the launcher to install your desired game.
a game by
989 Sports
Platforms:

Playstation,

PSX

Editor Rating:

9

/

10

, based on

2

reviews
User Rating:

10.0

/

10

-

3

votes
Rate this game:
See also:
Baseball Games
989 Spoils looks to go yard with MLB 2000 by expanding Its excellent Spring Training mode and adding more player animations!
The Sounds of Spring
As the new season approaches, 989 Sports is getting ready to release the next title in its excellent baseball series, MLB 2000. While the game expands its already hot features lineup, 989 is also looking to match Triple Play's audio intensity by adding two-man commentary. If you've played GameDay '99, you already know how awesome its commentary is, and MLB 2000 is taking the same route. Joining the legendary Vin Scully is ESPN's baseball analyst, Dave Campbell. Together they'll make the call for every ball, strike, and out, while contributing in-depth player descriptions, stats, opinions, and extra tidbits to bring home the ultimate baseball experience.
Big Mac Attack
For additional gameplay depth, MLB 2000 delivers an expanded Spring Training mode that allows you to take your created player through more than six games in the minor leagues in hopes of making the team. There's also a new General Manager mode that enables you to build a baseball dynasty by making trades, signing free agents, and calling up hot prospects from the bush league.
989 is also promising improved player models featuring impeccable details like the faces of the actual athletes. You can also look forward to new motion-captured animations, including over 175 individual batting stances, infielders who make sliding nabs and throw from their knees, and old favorites like outfielders who climb walls to spoil home runs--you can even fall into the pool in the Diamondbacks' stadium. We have yet to get ahold of a playable version, but these game screens definitely show off some sweet stuff. Stay tuned to the "Sports Pages" for further updates on this hot hardball prospect.
Download MLB 2000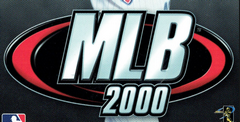 System requirements:
PC compatible
Operating systems: Windows 10/Windows 8/Windows 7/2000/Vista/WinXP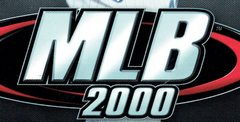 System requirements:
PC compatible
Operating systems: Windows 10/Windows 8/Windows 7/2000/Vista/WinXP
Game Reviews
Overview
Ah yes, springtime. I love this time of year. As each spring commences, anticipation of the new baseball season is in the air. Every year the optimism for the local major league team is high and the city is abuzz with how this is going to be the year we win it all. Similarly, those of us in the video game industry have our own buzz. Which baseball game is going to be the one to take home the pennant? Can game X rebound from its poor showing last year? Will the rookie game have what it takes to play with the big boys?
The first PSX baseball game to carry the year 2000 tag is MLB 2000, one of the perennial favorites to win it all. Throughout the years, the MLB series has always been strong yet unspectacular, and this year is no different. Think of MLB 2000 as the utility player who will step in and do some things to help your team out, but is not quite good enough to play in the starting line-up every day. Every year, the player makes the final cut but does not improve enough to elevate his status. MLB 200 has made a few improvements, but overall the game is not much different from last year's offering.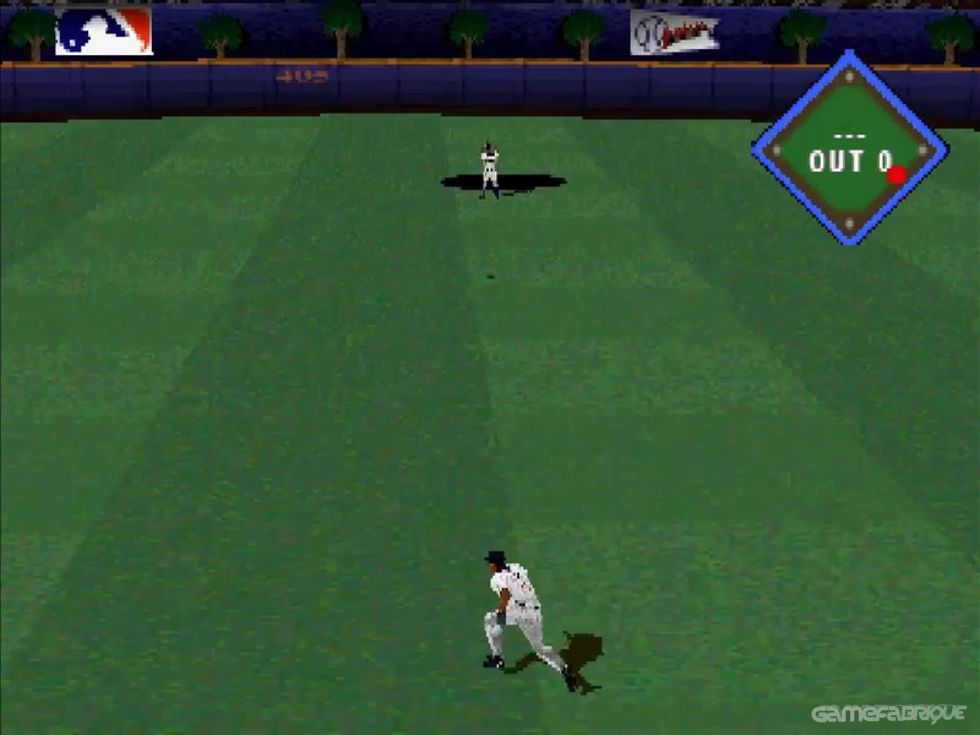 Gameplay
Baseball games are long-time favorites of mine, but I always find them hard to review. First, I am usually extra critical because I demand perfection from these games. Second, it is baseball. I really don't need to explain the game of baseball to you—and if I do, don't even bother buying this game. So instead of trying to explain baseball to you, I will just skip the BS and tell you what I liked and disliked about this game, and let you decide what you think on your own.
If there is one thing 989 Sports is good at, it is giving you options. This game is packed with every option you could imagine, from Spring Training to creating a player to farm systems to full seasons. The point is quite simple. If you like to play around with a baseball game before you actually play a game of baseball, you will have no shortage of options in this game. On the downside, the menu system was unclear at times and it always took me a couple of tries to do some things.
One of the best things that this game has going for it is the easy control system. You can complicate things by using the Total Control stuff, but I found it just as satisfying to use the default control scheme. It is easy to throw to the correct base every time and fielding is a snap. It is a bit more challenging if you turn the fielding assistance off, but not too difficult. This is a game that any rookie game player could pick up and start playing and be competitive about halfway through their first game. Even some of the more trick plays (robbing home runs, throwing from your knees, etc.) are easily executed.
Another of the positives this game offers is realism. Before I talk about this, I do need to say that I was a bit higher on the realism of this game a few days ago. For some reason, the last couple of days the scores have been abnormally high, causing me to be a little less impressed with the realism. Nonetheless, this game still does boast some pretty realistic games and plays. Home run hitters hit home runs. Power pitchers blow hitters away with fastballs. Up until the recent ones I've played, the games are usually close affairs that are decided by less than a three-run margin. It is rare to see more than a couple of home runs per game. One of the most impressive things in the realism department is the reaction of the ball on the bat. For example, if the batter swings early but still makes contact, he will pull the pitch foul. If the batter is way behind a pitch, he will fight it off and it will go foul opposite field. This is just like real baseball and if you get good enough, you can start using this to slap hits just like real players do. It is rare to find a game that can take a concept as simple as this and make it work, but MLB 2000 does it better than any other game.
A lot of times I find myself imagining things are happening in a game that really are not happening (at least I think they are not). For a long time I thought I was imagining something in this game, but I am convinced that it really happens even though I have read the manual from cover to cover and it makes no mention of it. What is it, you ask? Well, I was playing a game on the all-star setting against Arizona and Randy Johnson. When I started the game, my batting cursor box was small and my power cursor was almost non-existent, and this was on Ken Griffey, Jr. I could not believe that his hitting zone was so small and I swore it was bigger in other games I played. It turns out that both the pitcher and the batter affect the size of the hit box. Not only that, but as the pitcher tires, the hit box gets larger just as you would expect from a tiring pitcher. Like I said, I had no proof that this happened and I could have imagined it, but I swear it happened and I think it was a damn cool idea.
Unfortunately, life is not all peanuts and Cracker Jacks for this game. See, I have a simple test that I use on every baseball game I play. If it passes the test, it gets an automatic five extra points on the score. I was actually considering making it 10 points this year since most games are on their fourth year, but I decided not to. First, let me just say that this game failed the test. Let me set the scene for you. I was batting as Nomar Garciaparra, the powerful and SPEEDY shortstop for the Boston Red Sox. I slapped a hard line drive to the right fielder (who was playing at normal depth) and hustled up the line, enjoying my sure single. But wait—the outfielder picked up the ball, gunned it to first and got him out. LAME!!! I have said it before and I know that I will inevitably have to say it again, but the right fielder almost never throws a guy out at first, period. This may happen once or twice in an entire baseball season, and it is usually a slow-ass catcher or pitcher that gets thrown out, not a shortstop. Why does this seem to creep into so many games? This is just fundamental baseball knowledge. It's frustrating and takes 5 points off the score.
The other major complaint I have about this game is the same complaint I had with last year's version. You can see where the pitcher is setting up his pitch before he throws it. This just sucks, because you will always have a good idea of the general area where the pitch will be. In real baseball, the batter has no clue where the pitch will be—why should you? I actually played a bunch of games with my buddies and they all thought this was lame. It really takes the whole surprise element away from the pitcher and places the batter at a huge advantage. I guess some people must like this system because they keep using it, but as I've mentioned, I think it is lame.
Graphics
The graphics in this game are hard to describe. While they are not bad, I can't really say they are good either. I don't know if I am just getting used to the smoother-looking N64 graphics or what, but these graphics look jagged and rough. The names on the jerseys are barely legible. I don't know if this is due to the limitations of the PSX or what. On the whole, I would say the graphics are a slight step up, but I was still looking for more.
Bottom Line
I guess this is not a bad game, but if you already own last year's version you really don't need to go out and get this. It is not that much different. I may also be scoring this game a little tighter due to the fact that I was expecting more out of the game at this point in its life cycle. If you don't have a baseball game in your library, this would not be a terrible choice, but I don't know if it would be the best choice either. I suggest renting a few baseball titles and seeing which one you like best. Either that or check back in the next few weeks; we should have reviews of some of the other choices available.
Similar Games
Viewing games 1 to 5