MLB 99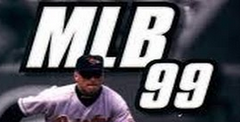 Click the "Install Game" button to initiate the free file download and get compact download launcher. Locate the executable file in your local folder and begin the launcher to install your desired game.
a game by
Sony Imagesoft, and SCEA
Genre:
Sports
Platforms:

Playstation,

PSX

Editor Rating:

8.5

/

10

, based on

4

reviews
User Rating:

9.3

/

10

-

3

votes
Rate this game:
See also:
MLB Video Games
Improving upon their impressive MLB debut, Sony is hard at work putting the finishing touches on MLB 99. Their baseball game is getting enhancements across the board, especially graphically. MLB will be the recipient of some 140 new stances and pitching motions and Sony promises that its game engine will be even faster than its brisk predecessor.
One of the most intriguing new features is its Spring Training Mode, which allows players to create a young prospect, then try to get him into the big leagues. Such depth is welcome, but the true test of MLB 99 will inevitably be how it plays once I the final version is released in late April/early May.
MANUFACTURER - SISA
THEME - Sport
NUMBER OF PLAYERS - 1 or 2
Download MLB 99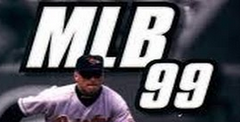 System requirements:
PC compatible
Operating systems: Windows 10/Windows 8/Windows 7/2000/Vista/WinXP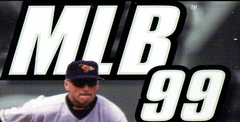 System requirements:
PC compatible
Operating systems: Windows 10/Windows 8/Windows 7/2000/Vista/WinXP
Game Reviews
When it comes to baseball, Sony's never managed to achieve the success that it has in other sports games, releasing two solid but underwhelming titles. With MLB '99, it hopes to elevate the gameplay and graphics into the big leagues. This outing is starting things off right with an all-new polygonal player model and new motion-captured animations like barehanded grabs and running throws, as well as details like uniforms that will remain dirty after slides. The pitchers and hitters will also show off their style as Sony is looking to include more than 140 individual stances.
Once on the field, gamers will find a new Spring Training mode to accompany the normal features, which include all the pro players, stadiums, and teams, as well trades and player creation.
Adding to the realism, the CPU will manage teams in the style of their real-life counterpart, while announcer Vin Scully will call the play-by-play. Finally, Sony's hinting at a Total Control mode for fielding, and if it resembles the Total Control mode in GameDay.it I could deliver I some serious depth and flash to this key part of I the gameplay.
Sony's hitting the field with the fast, smooth playing MLB '99. If you haven't had a chance to hook up with the slick Triple Play '99, and you're still looking for a worthy baseball title, MLB will definitely fill your diamond with enough excellent action and features to keep you playing through the season.
It's a Diamond Dandy
MLB '99 picks up where it left off last year, featuring the same colorful graphics and upbeat tempo. However, the features in this year's slugfest arc what make it an outstanding title and really bump up MLB's replayability.
The new Spring Training mode is excellent. Instead of just creating a player and throwing him onto your favorite team, you must now put the player through the paces in two- or six-game scries. If your player turns out to be a scrub, he won't make the team. However, even if he gets the call to the bists, he must continue to perform well--otherwise, it's back to the minors.
MLB's Total Control Batting is also a big plus: If you can guess the type of pitch or its location, you're rewarded wim more power or control over the hit. This feature really adds intensity to two-player contests because it forces you to outthink your opponent. And with Total Control Fielding, your fieldcrs will throw with Hare to the correct spot with the press of a button.
Oh, yeah. MLB also contains all the standard game modes, team and player licensing, official ballparks, complete rosters, trades, drafts, on-lhe-lly player positioning, and team and player slat tracking.
The Rocket Keeps on Smokin'
MLB hits the mark with a fast and fluid frame rate, solid control, and atmospheric sound. The player models look identical to last year's, but Sony has added a host of new animations--from home-plate collisions to "Crow Hop" throws. Plus, there are over 200 personalized baiting stances and pitching motions. All 30 ballparks sport excellent details (although they're not as finely tuned as Triple Play's), as do the player uniforms.
MLB still has the pitching/ batting cursor interface which is easy to get used to, but tough to master. While on the mound, you pick your pitch, then pick the spot where you want to throw it. At the plate, you move a batting cursor to where you think the pitch will end up. then swing away. Also like last year's game, you can manually open and close your batters' stance for more precise hitting. As for sounds, you won't find two-man commentary, but you will mWplay-by-play called by the Dodgers' legendary announcer, Vin Scully, well as all the right bail-park efects--from crowd noises to nacho vendors.
That Ball Is Outta Here!
If you like your baseball smooth, fast, and with lots o' depth, you should definitely buy MLB '99. However, since there's such a wealth of talent in the baseball pool this year, you'd do well to rent each title before deciding.on a purchase.
ProTips:
If you're swinging late at the plate, alter your batter's stance so he's aiming toward the opposite field.
To develop your player in the Spring Training mode, have him bat first or second in the lineup, and pitch to batters so that balls will go his way in the field.
When using Total Control Batting, you'll have better luck guessing at the correct location than the right pitch.
To have a shot at going yard, always know which way the wind is blowing, and adjust your power-hitter's stance accordingly.
Work the corners with off-speed knee benders to get much-needed strikes when you're behind in the count.
Overview
Baseball, baseball and more baseball. I love it. This is the time of year that the baseball games hit the shelves, looking to earn your gaming dollar. We have already seen the somewhat disappointing Triple Play 99 from EA Sports, so the baseball fruit is ripe for the picking for SCEA. All they really need to do is improve on last year's effort and not screw anything up, and they should take the baseball crown for 1998. (For some stupid reason, all publishers call this year's games '99).
MLB 99 is the third installment of baseball from Camp Sony. The first two were decent, but we all know that decent is not good enough these days. This game is made by the people who made the awesome NFL Gameday 98, so I had nothing but high hopes. Every option, stat and mode is available with a new Spring Training mode, which is quite cool. All in all, this could have been the best baseball game to date. In the end, it turns out to be...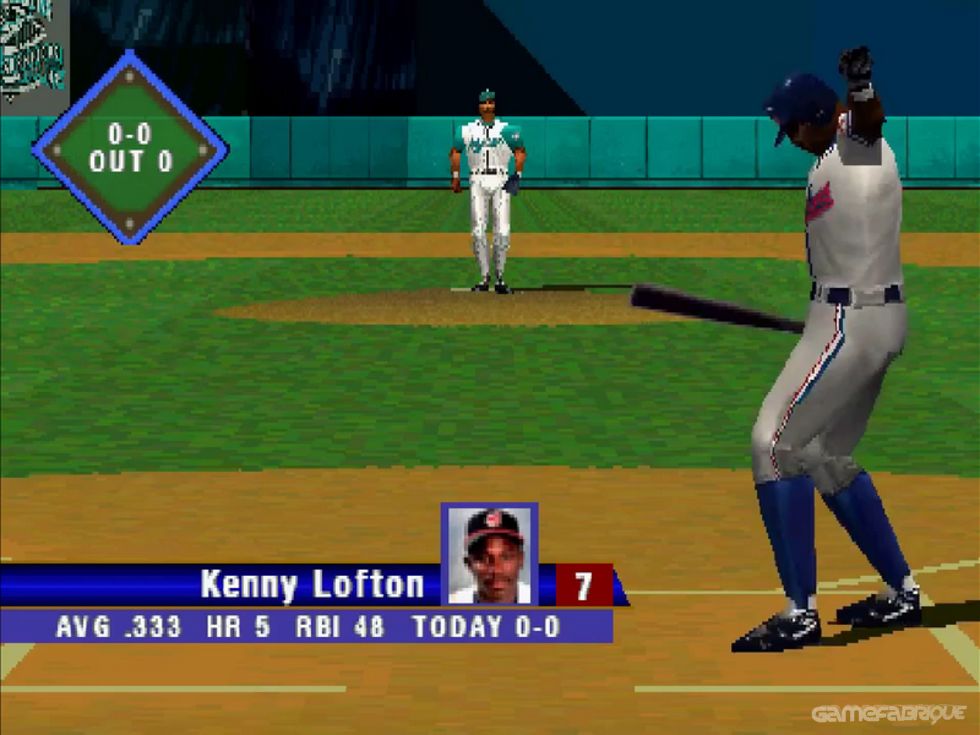 Gameplay
Long-time GameFabrique readers know that baseball is one of my favorite sports and one of my favorite genres in video games. The unfortunate thing is that no video baseball game has ever really satisfied me. I don't know if I have just set my expectations too high, but as each year's crop of baseball games comes and goes, I always end up feeling that it could have been so much better. It looks like this will be the case again this year. The most disappointing thing is that I often see flashes of brilliance that are ruined by some problem in the game. This is the case for MLB 99.
Since I like baseball so much, I tend to be much harder on the games than on most others. I would not call myself a baseball purist (I grew up with the Designated Hitter and think it is a great idea), but I still want things to be realistic. In football video games, the developers have done a good job of creating a realistic atmosphere and game. Basketball is still a way off, and hockey is dead on. Somehow, baseball just can't seem to be done right. The really sad thing is that with both games released for the PSX this year, the realism seems to have declined.
Enough of that. Let's get on with MLB 99. This game had some flashes of greatness, and if it were polished and buffed in a few areas and slightly overhauled it could have been everything I wanted in a game. As it sits now, it is an average game that does nothing to further it from Triple Play 99. First, it has a very "arcade" feel. If you are looking for offense, home runs and tons of scoring, you may want to check this out. If you want pitching and defense, I suggest waiting for something else to hit the streets.
One of my complaints with the game was the batting screen. Depending on your skill level, you either have a batting cursor to move to the ball, or if you play on Rookie, you just swing at the ball. I don't mind the batting cursor; I actually find it gives you more control over your hitting. What I didn't like was that you can see where the ball is going to be pitched before it is pitched. This did not make any sense to me. The pitcher would come set, and the ball would be in the location that the ball was going to be pitched. All you had to do was aim in that area and swing. There is a chance that the pitch may be a curve or slider and move a bit out of that area, but it gives you a huge advantage in knowing where the pitch was starting from. I just don't understand why they would do this.
Another thing that bothered me about this game was the unrealistic plays made by the defense. I really slammed on Triple Play 99 because with a ball hit to the right fielder by a slow runner, you could throw him out at first. I thought this problem was fixed back in the days of NES baseball. Guess what? You can do it in this game also. GIVE ME A BREAK!!! The two premier sports developers have made the same mistake in their game. I just don't get it. To make matters worse, MLB 99 lets you throw runners out at second on a sharp hit grounder to the centerfielder. Just thinking about it right now is making me mad. Oh yeah, the computer will do it also. In other games that have had this problem, the computer AI usually does not even try to throw the guy out at first. In this game, that right fielder will nail you every time he has a chance. Lame! One other unrealistic thing is that on every play at the plate, the runner barrels into your catcher and knocks him over. About 50 percent of the time, the ball is knocked free. In real baseball, the catcher rarely gets run over and it is even more rare that he drops the ball. Nothing will piss you off more than having your throw beat the runner by 10 feet, and having the runner knock the ball out of your catcher's glove.
My last complaint was that the game was too offense-oriented. I was hitting home runs left and right, and triples were a dime a dozen. In real baseball, triples are the hardest to get. In MLB 99, triples were just a shot in the gap away. I guess this is good for people who think baseball is boring and does not have enough offense, but I personally think it makes the game unrealistic.
Did I say that was my last complaint? Just one more. I was really disappointed in the fielding. It's easy enough to throw to the bases when you get the ball, but there are just too many hits up the middle that your pitcher never stops or your infielder just can't get. Also, the game always seemed to pick the shortstop to go for the ball when I thought the second baseman was closer, causing me to run in the opposite direction from the ball.
By now you are probably wondering how the game got such a good score, since all I have done was rip it to shreds. There are a few reasons. First, the game is just fun. I enjoyed playing it. After all, the idea is to have a good time playing video games, isn't it? Despite its unrealistic aspects, the overall game experience was quite fun and that counts for a lot.
The second thing that helped bolster the score was the Spring Training mode. I really liked this. The object is to create a player, develop him, and see if he can make it to the majors and stay there. The great part about it is that you cannot create a superstar; he has to work his was to superstar status. How many games let you create a player and crank up the attributes to 100 in every category? Sure, it is cool to make a super player, but it is unrealistic. In Spring Training mode, you have to earn the extra attribute points and distribute them as you see fit. This was so cool, because every game you are just waiting for your guy to come up and do something good. This mode alone kept me playing the game over and over. After you finish Spring Training, you start the season. If you earned enough points, your player will make it to the majors with the team. If not, too bad. Great idea!
Graphics
The graphics were good, but not great. I think Triple Play 99 did a much better job at recreating the stadiums and players, but this game looks more fluid. The players don't look quite as blocky, and they look more realistic while moving. The stadiums don't look bad, but they are not great either. One slightly annoying thing is that when you swing while the announcer is talking during an at bat, he will cut off and the bat motion is very choppy. This has been a problem since the first game and still has not been fixed.
Bottom Line
This game had a chance to be the best baseball game of the year, and it may have missed it. The gameplay is fun but not too realistic. I will never know how the developers let it slip into the game to let the right fielder throw a guy out at first. The Spring Training modes is one of the coolest features to come along in quite some time, and this alone kept me playing longer than I normally would have. All in all, it is a toss-up between the two games released so far. I just hope the people at VR Sports think things through very carefully before releasing their game this year.
See Also
Viewing games 1 to 9