MLB SlugFest 20-04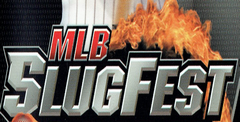 Click the "Install Game" button to initiate the free file download and get compact download launcher. Locate the executable file in your local folder and begin the launcher to install your desired game.
People say:
8
I don't want to like SlugFest. I'm hardcore. I'm a purist. I'm the baseball-videogame ambassador. But in my first game, I punch Todd Helton in the face, then knee him in the junk. He drops the ball; I race to second. I laugh. Next game, I throw at Scott Rolen's head, he collapses to the ground, and, yep, I laugh. Game after that, the loading screen has the two chatty announcers taunting an intern. I laugh. There may be no crying in baseball, but SlugFest 20-04 plenty of laughs. Funny-bone tickling aside, this new version actually appeals to serious hardball fans. Not really serious fans, mind you--you can still drive in 35 runs in 10 games with Barry Bonds--but detailed player stats and bigger rosters expand the gameplay depth, meaning you'll want to finish the season instead of just goofing through one-off exhibitions. At its heart, though, it's still arcadey fun-- the new special pitch simply rules, as do the hot dames on the loading screens and the plentiful (and often useful) cheats. Overall, it's a blast to play, with insanely over-the-top pitching, batting, and fielding anyone can pick up and enjoy. I wouldn't hold off for next year's model, either. History tells us (if Hitz and Blitz are any indication) this second entry will be SlugFesfs shining moment. There's not much more ground to cover, so buy this one and you're golden. It's a definite hit-right in your eye.
7
SlugFest returns for a second season of hardball that even people who've never swung a virtual whooping stick can pick up instantly. Aside from some lackadaisical outfielders who take forever to react to well-hit balls, the gameplay is fast, fun, and simple. It's funny, too, although the commentators' goofy anecdotes become repetitive. Also, like its extreme cousins NFL Blitz and NHL Hitz, SlugFest regrettably lacks the depth needed for serious solo gaming. Luckily, multiplayer action shines--it's always a blast to vibrate your buddy's controller via the Taunt button after belting another pitch over the fences, fust don't expect High Heat-style complexity.
7
There's no doubt that SlugFest delivers a good time-- as the arcadey alternative to this season's baseball-sim glut, it offers rollickin' two-player fun. Taunting your buddy after he blows a big lead (which will happen) is great, and the over-the-top showboating and exaggerated animations capture a competitive spirit the serious MLB sims lack. But that's not enough to cover the annoying control flaws, like a frustrating running game and spotty defense, especially in the outfield. If you're looking for a solid one-player game, look elsewhere. But if you're dying for a rock-em-sock-em multiplayer experience, SlugFest is perfect for a double header.
Download MLB SlugFest 20-04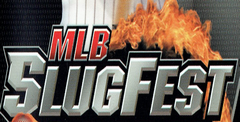 System requirements:
PC compatible
Operating systems: Windows 10/Windows 8/Windows 7/2000/Vista/WinXP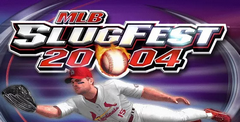 System requirements:
PC compatible
Operating systems: Windows 10/Windows 8/Windows 7/2000/Vista/WinXP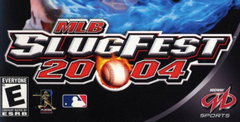 System requirements:
PC compatible
Operating systems: Windows 10/Windows 8/Windows 7/2000/Vista/WinXP
Game Reviews
Midway gets things together on time this year with the release of MLB Slugfest 20-04 . Bringing back the high intensity, over-the-top style of baseball that many have come to associate with Midway, this year's release comes out simultaneous to other baseball games hitting the market instead of months later. That may be enough to tempt some fans who are looking for more of an arcade style of baseball then the ultra realistic baseball many other developers are producing. Although the single player options can get stale, the multiplayer mode easily makes up for its shortcomings, giving hours of entertainment that'll keep you coming for more.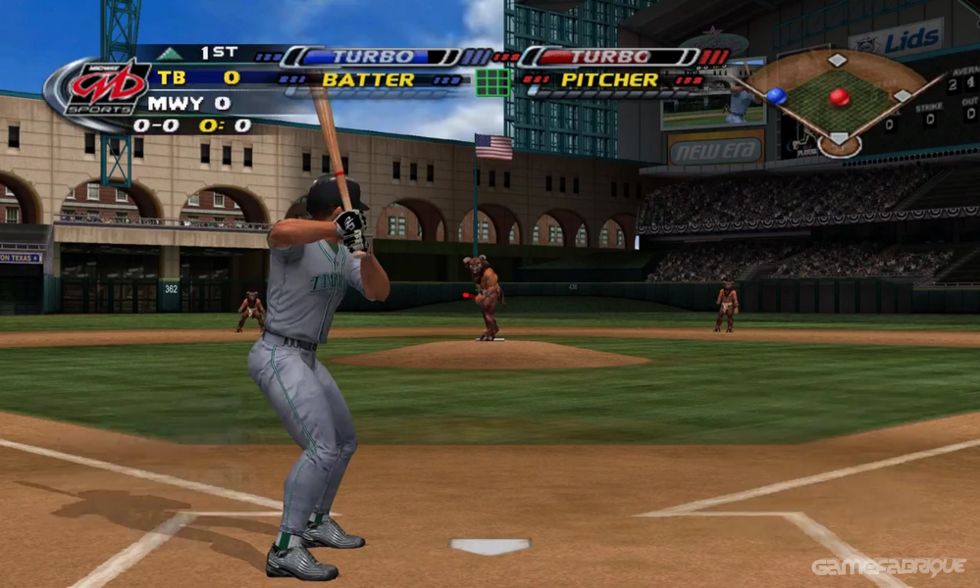 Similar to last year' release, MLB Slugfest 20-04 adds a number of new features in addition to cleaning up a few gameplay bugs. The new features include options like Home Run Derby and the ability to create a team but nothing that's going to cause you to buy it if you already own last year's. It's still the same steroid injected baseball with the cheap shots that knock the ball out of the fielder's hands, bean balls that can reduce the batters stats, and the famous turbo button to give that extra boost.
Where most Midway sports games stand out is the multiplayer ability. This game isn't any different and if you plan to use the multiplayer mode with any consistency, you won't find a better game to buy. Even though the single player options can get old, it's always fun to knock the ball out of your friend's hand to steal a base or give him one in the kidney if he's too close to the plate. In addition, if it's you that takes the pitch in the side and your player catches fire, there's a certain satisfaction as he beats the pitcher to a pulp.
As far as graphics, MLB Slugfest 20-04 falls in the middle of the pack as some baseball games are putting out an amazing amount of detail. Although most stadiums and players are at least remotely recognizable, it doesn't compare with games like MVP Baseball 2004. You probably won't notice much of an issue however as that level of detail isn't exactly what Midway focuses on anyway.
All things considered, MLB Slugfest 20-04 puts together a great performance that most would expect from Midway's high adrenaline sports franchises. With the colorful commentary and hard hitting action, those who plan on using the multiplayer modes won't want to miss it, but single players may want to compare it to other baseball games on the market before purchasing.
Playstation 2 Screenshots
See Also
Viewing games 1 to 4