Lost Vikings 2: Norse by Norsewest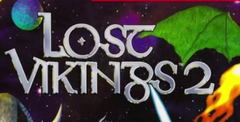 Click the "Install Game" button to initiate the free file download and get compact download launcher. Locate the executable file in your local folder and begin the launcher to install your desired game.
Overview
A game based on Vikings? Hmmm, I'm not sure what to expect. This is a sequel—which means that the first game was good enough to warrant a second. Ok, that's a plus—but this game just looks weird. I could tell by the case that Norse by Norsewest was trying to be humorous, but was this approach going to work?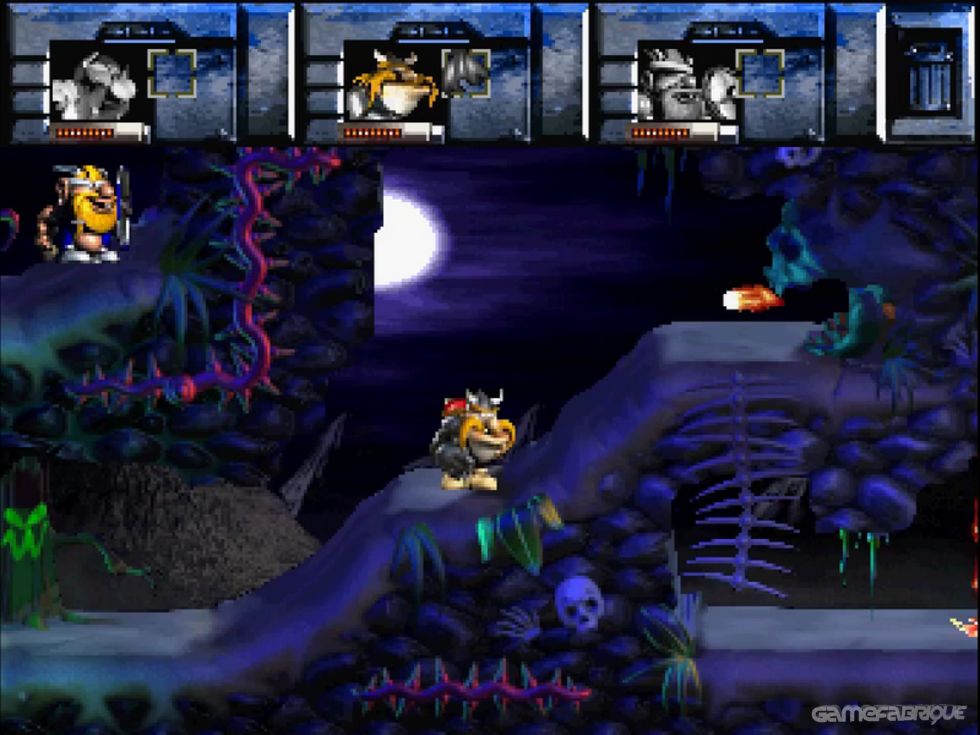 Norse by Norsewest is best described as an action/strategy game that allows three Vikings to battle their way through distant times, trying to find the pieces of their wrecked time machine, so the three can find their way home. Along their journey, they encounter a wolf and a dragon that you can gain control of to aid you in your pursuits. 31 levels of challenges and downright fun gameplay make this game an enjoyable one.
Gameplay
What a surprise this game was. I was really not expecting much more than a goofy rehash (at best) — but how wrong I was. In Norse by Norsewest, the gameplay is totally unique with mind-bending puzzles that you must solve to advance. You play three characters, usually Vikings. Each of the characters has a special ability that makes them useful in different situations. For example, one character can jump. This allowed him to jump up to platforms and gather a key to a gate that is blocking the way of the others. Since the other two characters could not jump, they were stuck until you came back down and unlocked the gate. This really added to the overall puzzle aspect of the game because it forced you to remember what attributes were available to each character and exploit them to your advantage. For the most part, each level required each character to access an area the other characters couldn't. After playing for a while, you will find that it becomes obvious which of the characters will need to perform the tasks to complete the level. As a sidenote — because it's not necessarily relevant here — one of the Vikings' special attributes was his farts. That is right, his farts. There is nothing like letting one rip to break the rocks you are standing on. I just thought you needed to know.
The most unique thing about the game was the character control. You have total control over all three characters, but only one at a time. At first, I thought this was really annoying. You would move one character, stop, move the second character up to the first, stop, then move the final character up to join the pack. Like I said, this really bothered me at first until I started identifying what each character was capable of doing. Then I would just move the character near the area they needed to be and leave them until it was time for them to do their thing. What started out as annoying in my eyes ended up being quite ingenious.
Even though the character interfacing was ingenious, it did have its flaws. I don't know how many times that I accidentally switched to the wrong character and walked him over a cliff or into the water or something similar. When the action starts heating up and you're pushing buttons all over the place, it was easy to lose your motor skills for a split second and use the wrong character. Maybe I brought on this lack of motor control myself from too many late-night beer classes, but I think most players may end up having the same problem.
Another cool thing about this game is the fact that there are five different characters you end up controlling. At the conclusion of each level, a rookie sorceress tries to warp you to the time machine and it never fails that one person in your party gets lost while another is found. This means that going into each subsequent level, you have no idea which character might be available.
Finally, one thing that I am not sure if I liked or didn't like, was that all three characters had to make it out of the level alive or else you can't finish. So, if one character dies in a level, a box appears asking if you want to quit. This got frustrating, but it also made you think about what you were doing before just wildly sending in one of your vikings.
Graphics
The graphics were decent. They looked like the graphics in most platform games. The worlds and backgrounds were all very colorful and detailed. It was easy to interact with the different environments because you were always aware of what everything around you was supposed to be. Things were a bit small but it did not affect the gameplay.
Bottom Line
If you give this game some time, you will be hooked. Don't judge the game by the first few levels. Stick it out and you will find a game that requires strategy and thinking. I was pleasantly surprised with this game and I think you will be as well.
Download Lost Vikings 2: Norse by Norsewest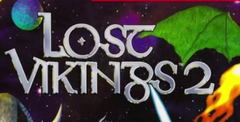 System requirements:
PC compatible
Operating systems: Windows 10/Windows 8/Windows 7/2000/Vista/WinXP
Similar Games
Viewing games 1 to 12