Love Tavern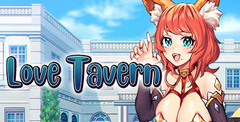 Click the "Install Game" button to initiate the free file download and get compact download launcher. Locate the executable file in your local folder and begin the launcher to install your desired game.
At first glance, I think that Love Tavern looks like a silly little lewd game designed to get you off. However, the more I checked it out, the more I realized that this has the real potential to be something very cool. The game is not yet complete so I am talking about the early access version of the game that is on Steam, but I thought it would be fun to share with you my thoughts on this game in regards to what it is and what you can do in it. If you like sexy monster girls, you have certainly come to the right place!
Where Everybody Knows Your Name
No, Love Tavern is not a lewd version of the TV show Cheers, by the way, how hilarious and awesome would that be! In this game you are dead! Do not worry, it is not all hellfire and brimstone. Instead, the powerful goddess has a job for you. She wants you to run the tavern where monsters can work and adventurers can get their rocks off. That is the basic premise of the game! The story is made deeper by your connections to the other characters as you find out more about their past.
The Monster Squad!
The game has different races of monsters for you to hire. For example, Nazomi is a high elf, Izumi is a werewolf and Natsumi is an angle. There is a great variety here and the race each girl is actually plays into the game. You see, adventurers are going to come and visit your tavern and one of the services that you offer is a "massage" and you need to set the adventurer up with the right monster that ticks the boxes of what he likes. I am very happy with the selection of monsters Love Tavern has and they all look fantastic. What I like about the character designs is that in gameplay, we have this fun and cute chibi style of design. However, there are also these amazingly drawn portraits of each monster that show off their lumps and bumps if you know what I am saying.
Running A Sexy Tavern Is Hard
When you start out, you have a very modest place, growing the tavern is the ultimate goal of the game and you do this by building rooms. You can build a massage room, a hunting quest room, and many more. Each room that you build has the ability to make you even more money. The massage room for example will have the adventurers pay to "get massaged" by one of the monsters. The hunting quest room lets you organize trips to dungeons where you can then get more resources. There are many things you have to keep an eye on and it feels like you never have a minute's rest. Most of the stuff you do in the game is on a timer system so that does give it a bit of a "mobile" style that I know some people do not like.
Cooking Monster!
As I was checking out Love Tavern it made me think, why has there not been a Cooking Mama style game based around monsters? Anyway, part of running a tavern is making sure the people who come in have a nice menu. There are many types of food that you can get in the game and the way you cook is like a little mini-game. You select the dish and then you have to press the stop button at the right time to make sure the food is cooked properly.
8
I have spent quite a bit of time with the free demo of Love Tavern that is currently on Steam and it is about to go into early access really soon (it may even be there by the time you read this). I love the whole premise of this game and think that it has the potential once it is completed to be a lot of fun. I love the way the monsters look and move and it has that perfect blend of charm and sexiness.
Pros:
There is a nice selection of monster girls in this game
I love the way the characters look
Some of the artwork in this game is just outstanding
You can try out the game thanks to the free demo
Cons:
I am not sure when the game will be complete
The timer system may make it feel too close to a mobile game for some
Download Love Tavern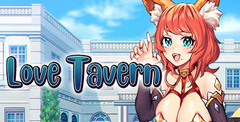 System requirements:
PC compatible
Operating systems: Windows 10/Windows 8/Windows 7/2000/Vista/WinXP
See Also
Viewing games 1 to 8