Midnight Paradise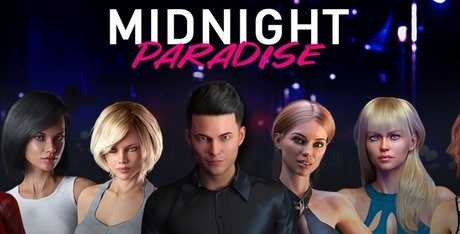 Download MIDNIGHT PARADISE and experience a lewd visual novel game where you play as a cool bro. A cool bro that ends up in many XXX situations as he tries to live his best life, but his best life involves having a whole lot of great sex with hot babes!
MIDNIGHT PARADISE (all caps by the way) is a lewd game that was released just a couple of years back. It is a pretty interesting story with some great graphics and I do feel it is worth taking a closer look at. It is one of those games that may not be trying anything new, but it does do what it does very well and that is all you can really ask for in my opinion. Keep on reading to see if this is a game that is going to tickle your fancy!
Living The Life
The premise for the story of MIDNIGHT PARADISE is one that I thought was pretty interesting. The main character is a dude called Connor and he is a bit of a bro who just lives life the way he wants and does not really care about his future. Things take a turn when he flunks out of college and is forced to return home with his strict dad and siblings and try to figure out his life.
I found the story to be rather slow-paced, but that is actually a pretty good thing. There are many characters in this game and they are all quite well written so you will be glad it goes a bit slower so you can take it all in. It can be a bit hard to keep track of, but that I think could make or break the story for you.
Be Your Own Man
The gameplay on offer here is right around what you would expect in a lewd visual novel. You control Connor our "hero" in MIDNIGHT PARADISE and you get to try and let him live the best life you see fit for him. You get to make various choices for him that move the story along and also will drive to the kind of "relationship" you will have with the various characters that you come across with.
What I think is pretty neat about this is that it takes many elements from various visual novel games. By this I mean the game has a bit of incest going on, but there is also harem style stuff and corruption elements too. Rather than focusing on just one thing, this game dabbles in many and I like it.
Man, I Really Like The Way You Move
The realistic-looking characters were what originally made me gravitate towards MIDNIGHT PARADISE. This game has some great-looking characters and there is a ton of great little details that make them come to life. While the "stills" are great, what really surprised me here was the animation. There is some great animation on offer here and way more than I thought there would be. Some of the sex scenes are very well done and way hotter thanks to there being animation.
I need to put my critical hat on for a second though. While the characters look great and the animated sex scenes certainly got my motor running. I do have to say that the faces of the characters could have done with having some animation to them as this would have made things even better in my opinion.
9
I was very impressed with what MIDNIGHT PARADISE offered. I am not usually someone who gets into the whole incest thing in lewd visual novels, but it was done very well here. I know that it starts off slow, but this is by design and I feel the game is actually way better for it. If you like lewd visual novels that are smart, well written, and have some great sex in them, you have to check this one out.
Pros:
I enjoyed the story that the game told
The slow burn story works very well
It has some great looking characters
Plenty of animation in the sex scenes
It mixes different "things" together very well
Cons:
I wish it had facial animations during the sex scenes
Is this a "jack of all trades" kind of game?
Download Midnight Paradise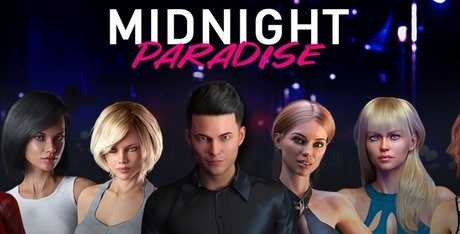 System requirements:
PC compatible
Operating systems: Windows 10/Windows 8/Windows 7/2000/Vista/WinXP
See Also
Viewing games 1 to 12