MX vs. ATV Unleashed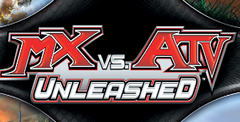 Click the "Install Game" button to initiate the file download and get compact download launcher. Locate the executable file in your local folder and begin the launcher to install your desired game.
Playing This Came, I've discovered that there's something very pure and enjoyable about going up hills on a bike really fast Of course, I knew that going down hills on bikes was really fun from the time I ended up in a park ditch with my mountain bike on top of me. So with an arsenal of tracks rammed full of jumps and exaggerated physics, MX Us. ATV Unleashed has managed to keep me entertained.
Unsurprisingly, Unleashed has you racing everything from MX bikes to turbo-charged golf-carts around tracks with more bumps than Mike Tyson's forehead. This style of racing game doesn't lend itself fantastically to a keyboard, but once you crack out a decent joypad you're riding with the best of them.
The single-player game is a comfortable and mostly enjoyable and speed-infused affair, but unfortunately it suffers from being far too easy on anything other than the highest difficulty' setting. In addition, some of the later vehicles are incredibly frustrating to manoeuvre.
The track editor makes up for it though - it's fantastic. It's easy enough for anybody to use and the results can be incredibly satisfying - or in our case, frightfully broken. So who wins in the epic war between MX Bikes and ATVs? Well, seeing as the later can send the former flying 100 yards into a cactus field with the slightest of nudges, the unsportsmanlike of us crown ATV the champion. Cakes and drinks are in the foyer.
Download MX vs. ATV Unleashed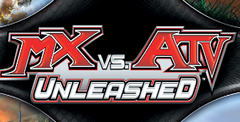 System requirements:
PC compatible
Operating systems: Windows 10/Windows 8/Windows 7/2000/Vista/WinXP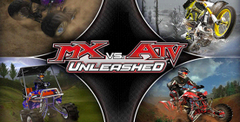 System requirements:
PC compatible
Operating systems: Windows 10/Windows 8/Windows 7/2000/Vista/WinXP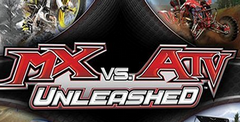 System requirements:
PC compatible
Operating systems: Windows 10/Windows 8/Windows 7/2000/Vista/WinXP
Game Reviews
Once in a long while, a nice, refreshing title comes along. Usually either a significant jump ahead in technical quality or a clean polish on an old and familiar genre, MX vs. ATV Unleashed is an excellent example of the latter. While this game offers what at first appear to be pretty traditional Motocross and ATV sports action, it can quickly spiral out of control with the ability to use dune craft, airplanes, monster trucks, and any number of other vehicles. Developed by the hotshot Rainbow Studios, MX vs. ATV has a lot of polish, and man, can it shine.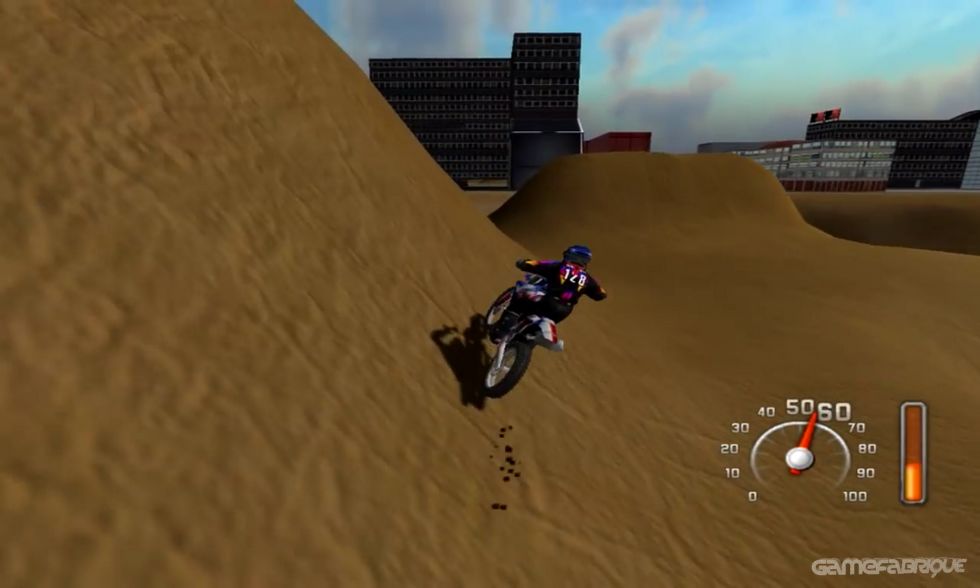 First, you'll want to watch the training videos. The physics engine in this game is complex and detailed, and if paid attention to, can be very realistic. That means that learning how to manipulate it is the first and best key to victory, no matter what you're racing. Although the training videos aren't the best I've seen, they give you a good, solid grounding in the game basics. You'll then be ready to play in any of the levels in the game, as just that little head start can mean the difference between victory and defeat. At first, you may find the AI challenging, but as you learn to handle each vehicle, and handle it as needed through the game, you'll be able to see what I mean when I say that the physics engine is nice and realistic. Just learning to pull back on the stick while moto crossing over the bumpy part of the track gave me the control and speed I needed to progress past the AI players fairly easily.
In addition to a stunning physics engine, MX vs. ATV has really nice graphics. Well designed courses, high detail models, and simply a great attention to a nice, clean look makes this one of the nicer realistic racing titles I've seen. The sort of things that become apparent and important to me are how Rainbow chose to conceal its graphical problems, and in my opinion, they did a good job. I haven't flown into an area where I saw poorly detailed or out of proportion textures, and frankly, I like it when my sense of immersion isn't ruined by such things. Although a fan of pop punk is likely to enjoy the rather trendy soundtrack in this game, it's the one part of the game that I didn't really care about, but fortunately you can use a custom soundtrack pretty easily.
This title is definitely worth picking up, even if you aren't necessarily into racing games like this one. Treat yourself to a good starting title in a great genre, and you'll thank yourself in no time.
Playstation 2 Screenshots