Naruto: Shinobi Lord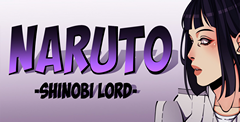 Download Naruto: Shinobi Lord and rise to power in the world of ninjas! Build your village, assemble a powerful team, and become the ultimate Shinobi Lord. Your destiny is in your hands – play now!
You may think that Naruto: Shinobi Lord is about the 1 millionth lewd game based on this anime series… and you would probably be right. However, as this is one of my favorite anime series, I am always willing to give lewd games based on this series a try. Now, as I am writing this review, the game is still being worked on so there is not a great deal of content here as of yet. Still, with that being said, I do have a feeling that there is enough here to give you an idea if this is a game that is for you.
Sucked Into This World
I have to start by saying that you should not be coming to Naruto: Shinobi Lord for the story! I have played some awesome lewd Naruto games that are very story driven, but the story here is hard to follow. We play as an MC who gets sucked into the Naruto world and we get to interact with some familiar characters, most notably Hinata. There is some kind of world domination plot going on here that you need to help stop, but due to the translation, I had a really hard time staying focused on what was actually going on.
Are You Gonna Go My Way?
You know I think that may actually be the first time I have ever done a Lenny Kravitz reference at any point in my life! Anyway, there are two routes that the story is going to be able to go as you play the game. You basically have the romance route and the corruption route, but the game seems to really want you to go the corruption route as there is a heavy "cuck" tone to the overall story.
Not Sure What Really Matters!
As I said, Naruto: Shinobi Lord has two routes for you to progress through. This is your typical lewd visual novel style of game. You will be spending a great deal of time reading the story and the problem is that the story is hard to follow so I would wager most people will end up just skipping through until a choice pops up. The choices I felt never really mattered a great deal and the game seemed like it was pushing me in the direction it wanted me to go. To be fair, if the translation gets tightened up a bit, perhaps the story will make it your choices seem more meaningful.
My Dear Hanita
As I said, Hanita is the main female "love interest" in Naruto: Shinobi Lord, and she is done very, very well in this game. She looks fantastic and the art in general of this game is something that I find very appealing. The artist behind this game has done a great job and I feel that this is the main selling point of the game. I have to be honest and say that it was the art and of course the XXX content in the game that kept me going!
6.5
Hmm, I do feel that there is a good game somewhere in here and to be fair, it is still being worked on as I write this so it could be way better by the time you are reading this. Naruto: Shinobi Lord feels like a game that needs a fair bit of work done on it. The visuals are great and something that I think are fantastic. However, I feel that the story and the gameplay do need some tightening up to make it more interesting and also make it so your choices feel like they actually matter.
Pros:
It is set in the world of Naruto
If you are a Naruto fan you will probably get a kick out of it
I really liked Hanita in this game
The art is fantastic
Cons:
The story makes very little sense due to the translation
Your choices do not always feel like they matter
Download Naruto: Shinobi Lord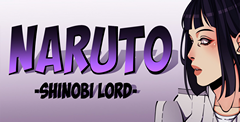 System requirements:
PC compatible
Operating systems: Windows 10/Windows 8/Windows 7/2000/Vista/WinXP
Similar Games
Viewing games 1 to 8