NASCAR Racing 3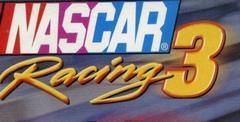 Click the "Install Game" button to initiate the file download and get compact download launcher. Locate the executable file in your local folder and begin the launcher to install your desired game.
a game by
Papyrus
Platform:
PC
Editor Rating:

8

/

10

, based on

2

reviews
User Rating:

5.3

/

10

-

6

votes
Rate this game:
See also:
NASCAR Games
The premier PC racing sim revs up for its third lap this fell, thanks to the four-wheel wizards at Papyrus and Sierra Sports. In addition to real drivers and 18 tracks. NASCAR 3 will feature an all-new graphics engine under the hood (which will require a 3D accelerator) as well as improved physics. Mechanics will find more options in the garage, including detailed shock adjustments and different engine types. Even the sound is due for a tune-up.
Racing fans won't want to miss this one.
Download NASCAR Racing 3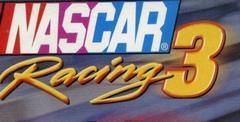 System requirements:
PC compatible
Operating systems: Windows 10/Windows 8/Windows 7/2000/Vista/WinXP
Game Reviews
Overview
Alright all you NASCAR freaks, dust off those joysticks and calibrate those steering wheels because we've got an adrenaline pumping new addition to the NASCAR racing family in NASCAR Racing 3. All of the favorite tracks from the Winston Cup are included to give you hours of racing enjoyment.
I've never been big into racing around a oval track for 250 laps but, once I started playing and experienced what a challenge it is to race 43 other talented drivers, I was hooked. I think race fans will really enjoy being able to race as their favorite NASCAR driver or race as themselves in the quest for the winner's circle. If you and a few friends go out and buy this game you can hook up on the Internet and see who the real man is in your circle of friends.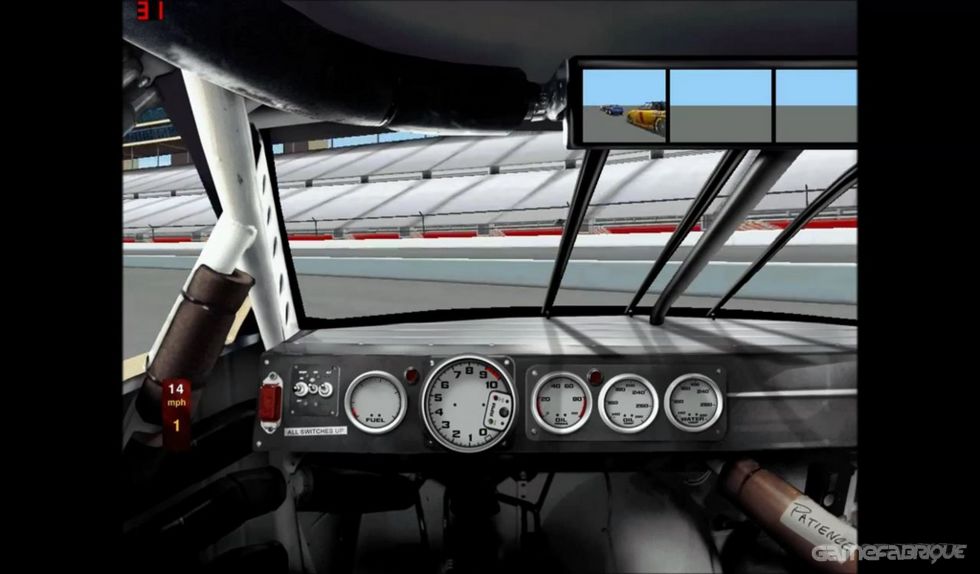 Gameplay, Controls, Interface
This is a simulation of NASCAR in the truest of forms. When setting up for a race, you have to choose how many laps you will run. Related to the amount of laps is the realism counter: the more laps you do, the higher the realism percentage you get for the race. Little did I know that even 25 laps is only about 10% realism in this game. I cannot imagine sitting down for a 250-lap race; my butt and back would be so sore I wouldn't be able to play again for a week. If you want the realism even higher, you just click all the buttons to the highest settings and you will get a real feel for what kind of weekend Jeff Gordon goes through.
There are three modes of play for NASCAR 3. The first is Single Race which allows you to get into a race without too much fuss, next is Championship mode which allows you to try a full season just like Jeff Gordon and see if you can take the NASCAR championship, and lastly is Multiplayer and we all know how much fun that is. For those of you who like to tinker with your cars don't fret, because you can tinker with your car until the wheels fall off.
Most of my racing was done on Single Race, where I could get going pretty quickly. At the beginning of the race weekend in this mode you can start off practicing the track and tinkering with the setup of your car. Next you will move on to qualifying for the "big race" on Sunday; this is where it gets serious because depending on your start position you could have a tough race ahead of you. After qualifying comes race day where you can tinker with your car some more, take it out for a warm-up lap, and get ready to duke it out on the oval track. Once the pace car gets out there you know this is for real; you start jockeying for position as you near the start line, "green flag, green flag" and off you go. The rest of the race is up to you and what kind of chances you want to take. If all that realism isn't enough for you, then you can set the game to Championship mode and race every track on the circuit to earn points and become the NASCAR champ.
On a side note, we must talk about the controls. I really feel that in order to get the most realism and fun out of the game you must have either a joystick or steering wheel because it just won't be the same if you're using the keyboard.
Graphics
I know I'm going to sound like a 7-Up commercial when it comes to the graphics: can you say "cool, crisp, and clear"? See, I told you it was like those commercials. Seriously though, that is the best way to describe the graphics of NASCAR 3. I found the other cars to be just as colorfully eye-popping as in real life; every sticker and endorsement you can think of is plastered on these babies as they pass you like you're standing still. You will really start to appreciate the graphics when watching the replays because that's when you get the sense of watching this on television on a Sunday afternoon.
I was really impressed with the clarity of the track and other cars because it made getting into the races really easy and fun. Papyrus also did a great job with the interior of the car, making all gauges easy to read and putting the three-way mirror in a good spot. I had to laugh at the sticker on the roll cage inside my car because it really sums up NASCAR 3: "Patience."
I will note that not everyone is going to have the same graphics experience. This game is geared toward the faster computer systems, so if your system is a little aged, you might notice a difference in the speed of the game and the quality of the graphics. If you have a faster system and love clear non-pixilated graphics then this game is definitely for you.
Audio
It's really tough to have awesome audio in a racing game because there is only so much you can do with a rumbling motor. The best you can hope for is that the audio works hand in hand with the graphics, so as not to annoy the gamer. NASCAR 3 has done a wonderful job of sewing in the audio with the rest of the game. Probably the best part of the audio comes in race situations, because you have your ever-faithful crew chief helping you the entire way. You can choose to either hear or have printed text for your crew chief's instructions (heck, like you really want to be reading stuff while in a hot race). I found it helpful to have someone telling me if a car was down low or high and passing me, it was also nice to have him inform me of the damage to the vehicle. As for the rest of the audio, it comes in pretty average. You have the screech of the tires, the ripping of metal from crashes, and the thunderous motors, but if it weren't for the audio of the crew chief, this feature would be no big deal at all.
System Requirements
PII 166Mhz, Win 95/98, 32 MB RAM, 2X CD-ROM, Glide Direct 3D Support, Support for A3D Sound, and 1024X768 Resolution @ 64colors.
Bottom Line
I must admit to not having played any of the previous NASCAR games, but from what I've seen in this version, I've become a fan. I compare the realism in this game to that of Superbike, which I reviewed a few months back. In that review I said it was a great simulation racing game and the same holds true here. You have crisp, clean graphics, fun gameplay, and tons of tracks. What more could you ask for in a racing game? So on that note gentle reader, I give NASCAR Racing 3 a score of 85/100. Until next time, I'm off to take on Talladega and whoop some butt.