NBA Live 2002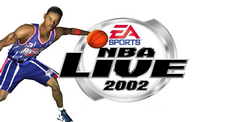 Click the "Install Game" button to initiate the free file download and get compact download launcher. Locate the executable file in your local folder and begin the launcher to install your desired game.
Overview
As with most EA Sports games, the NBA Live series has dominated its particular market by keeping most of its competitors at bay. With flashy graphics and solid gameplay, they quietly set the standard for sports games. Now, however, other game developers are starting to use a similar formula to improve their products, bringing them to the same standard and often adding new features of their own. So the question becomes how long will we be able to count on games that push up the bar out of EA Sports? Well, if EA Sports start to make a habit of releasing games with little improvement from the previous version, it may happen sooner then they realize.
This situation describes the latest addition to the NBA Live series. Although improvements were made over last year's model, most of them are small and fail to create any strong reason to purchase NBA Live 2002 over its competition, especially if you already own the previous version. In addition, other developers are releasing quality basketball games that will strongly compete against EA and possibly start eating away at their market share.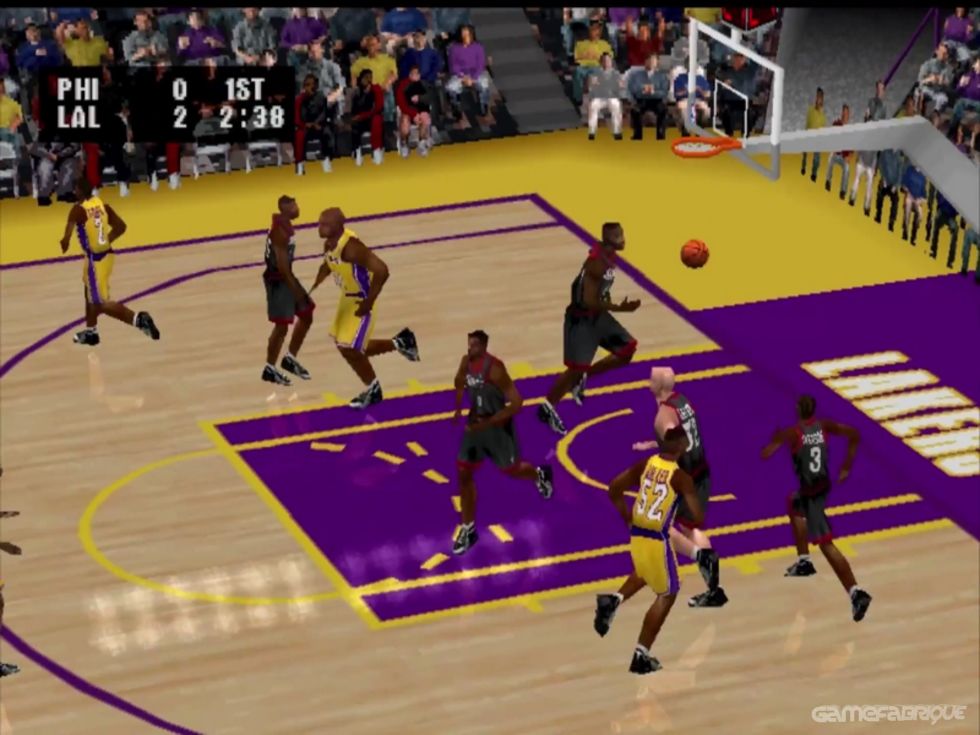 Gameplay, Controls, Interface
As stated earlier, there are few new or exciting additions that help NBA Live 2002 stand out from its previous version or its competition. There is, however, one new feature added that would have been a huge surprise if it was left out. That feature is the franchise option and, if you enjoy building a team from scratch, it's a considerable plus. Since any decent sports game will offer this option, it was expected and it delivers a realistic and detailed recreation of running an NBA team.
Similar to the season option, you select a team and play an entire season from the off season moves to the post season. You'll be in charge of re-signing players whose contracts are up, drafting rookies, and signing free agents. After your team is set and you're ready for the season to start, there are settings you can set depending on your skill level and desire. For instance, the game style can be changed from simulation to arcade, the skill level can be adjusted between four levels, and the quarter length can be adjusted from 2 to 12 minutes. Other things like the playoff length, team switches and the CPU's roster can also be modified and trade restrictions and deadlines can be enforced or ignored. Once through the season the playoffs start and at the end awards are given for MVP, Most Improved, Sixth Man, Rookie, and Defensive player for the year. Other awards like All NBA Team and All Defensive Team are also given and after viewing them it's off to see who is retiring and on to the lottery to start the next season.
If your attention span is too short or you're more of a meat and potatoes type of person, the franchise option may be too extensive and detailed, but have no fear as you still have the option to play a quick game, season, one on one, or just practice. These options are very similar to last year with only a few minor improvements to the gameplay. You will notice, for example, that instead of long exaggerated animations for every shot, now when a shot is taken, the animation is more appropriate and the flow of the game is slightly improved.
There are some areas, like the AI, that could have used more attention however. Although basketball is tougher from an AI standpoint, it seems there is still room for significant improvement. Since most other sports either run plays like football or give each player a static list of responsibilities like baseball, creating an AI for them is much simpler as each players' list of reactions is fairly short compared to basketball. In basketball, the players have to react to a wide range of situations causing the programming time to increase. It is difficult to capture all these situations, but some of the major ones seem to miss the mark. One thing about the NBA that makes it more exciting is the break away and the majority of the time, the AI fails to react quickly enough to be useful. Rarely will you have a teammate following you down the court if you have stolen the ball. Other issues like being able to pass to a teammate's back who is in front of you and he some how catches it without even looking is also confusing.
In addition to the AI, there are a few more notable problems specifically with the rules. Apparently EA Sports wasn't notified that zone defenses are going to be allowed this year and that a technical foul should be given for a defensive three second call. Although not show stoppers, it does raise the question as to how much effort was put in to this year's version.
The game itself controls like last year's and is still slightly unintuitive. It takes some time to become comfortable with the controls, but if you stick with it you'll eventually get it down. If a friend comes over to play, you're probably not going to get an even game however, which can take some of the fun away. To control your team on offensive, you can move the player with both the d-pad or left analog stick and shoot with the circle. Passing is accomplished using the d-pad to select a teammate and the X button to perform the pass. Other moves like a crossover dribble use the square and back-down or spin use the triangle. Still more moves are available as you can walk using the L1 button, give your player a boost using the R1, and stutter step with the R2 button. If you want to call a pick, the select button will work, and play calling also uses the select button with the corresponding button to select a play. On defense, a steal can be attempted with the square button and a hand-check uses the circle. If you want to jump to rebound or block a shot, the triangle is used and the X button switches between players. Other moves are also available including using the select button to call for a double team. All in all, almost every button is used and it does give extra depth in the game.
Graphics
Even with only slightly better graphics then last year, NBA Live 2002 is still at the top of the visual scale. You'll see that the players at least hold a likeness to their NBA counterparts and move realistically. Even the fans in the stands are given some detail, and things like the players' shadows follow their every move. Basically, you'll be hard pressed to find any issues here and although the players could look better, it's still the best thing on the market for basketball graphics.
Audio
One large audio factor with NBA games is the crowd. With the chanting and screaming throughout the entire game, they help pick up and encourage their home team. Unfortunately, this game hasn't quite got it down, but it is improved over last year. What you would want is the crowd cheering the home team yelling 'defense, defense'? when the other team had the ball or screaming and waving when the other team was shooting free throws. Instead, the crowd is generally static and a non-factor. The rest of the sounds are done well, including the commentating and general basketball sounds.
Bottom Line
With few improvements over the last version, NBA Live 2002 is taking a risk by opening the door to its competitors. Still a solid game, fans of basketball will probably look past some of its shortcomings with the AI and gameplay issues and enjoy hours playing. If, however, you purchased NBA Live 2001 last year, with not much new, you may want to wait and see what some of the other sport game developers put on the market.
Download NBA Live 2002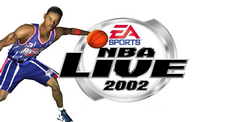 System requirements:
PC compatible
Operating systems: Windows 10/Windows 8/Windows 7/2000/Vista/WinXP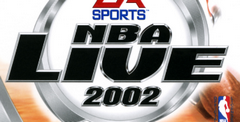 System requirements:
PC compatible
Operating systems: Windows 10/Windows 8/Windows 7/2000/Vista/WinXP
Playstation 2 Screenshots