Neverwinter Nights: Shadows of Undrentide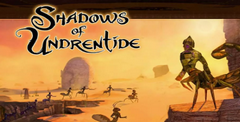 Click the "Install Game" button to initiate the file download and get compact download launcher. Locate the executable file in your local folder and begin the launcher to install your desired game.
While they might not have been the first developers to bring AD&D into the world of computer games, Bioware took the pen and paper world of Advanced Dungeons & Dragons, cradled it lovingly in their arms, and made it their own gaming vision. The Baldur's Gate games have since become formidable pillars in the RPG world, and I for one am glad I'll die knowing what a Kobold and a Gnoil are.
With Neverwinter Nights, Bioware paid tribute to the community that had supported them for so long, creating a game that not only had a great single-player campaign, but also included multiplayer, a toolset and a dungeon master client. It was the works, a full three course meal, and thank god we've had 12 months to digest it, because here comes the port and cigars in the form of Shadows Of Undrentide, Neverwinter Nights' first expansion pack.
New Toys For All
Shadows introduces quite a few new elements to the game across the whole board. Brand new character classes (see boxout), monsters, spells, itemfc, henchmen, even three new toolset tiles: a rural winter, desert and ruins for modding fans. Everything also carries over to the original game.
The story starts off far away from the original city of Neverwinter, in a place called Hilltop, in the remote Silver Marches. There you find yourself studying as an apprentice under a dwarven wizard named Drogan. In the initial plotline, which is rather too reminiscent of the start of Neverwinter Nights, the school gets broken into, Drogan is poisoned and four magic artefacts are stolen. Your job is, yep you guessed it, to retrieve these four powerful objects and to find a way to cure your fallen master.
Right away you have the choice between two henchmen: a female dwarf cleric/rogue and a half-orc sorcerer/fighter and there's also a bard who you come across later on, but Shadows could really have done with a more meaty, tank-style henchman, such as a fighter or paladin, to aid players who prefer to create magic-user or ranged-weapon based characters.
As with Neverwinter, you have a amount of control over your buddies' tactics and the way they increase their levels. You can access your henchmen's inventory and select the weapons and armour they use, in the same way you would your own, an option that was sorely missing from the original game.
Not So Dumb
The gameplay itself doesn't differ too much from the original, and you'll get at least 20+ hours of it (spread across three chapters) for your money. Bioware has obviously taken heed of criticisms that it had dumbed-down the storyline in Neverwinter Nights for a more mass market audience, because Shadows feels a bit more like the good old days of Baldur's Gate. Even the henchmen are much more talkative, get involved with random dialogues and offer more advice, so you're not given the feeling that someone is, rather unsubtly, stalking you.
A nice little feature that actually affects the way you play the game is the way in which you travel to and from safety. In the original you were given a stone of recall that you could use whenever you wished to transport yourself out of danger into the welcoming arms of the Neverwinter keep. In Shadows, you have a magic ring, which can transport you back to the safety of Dragan's school. However, it can only be activated if you have a focus crystal, and crystals can only be made by combining three types o: gems in Drogan's laboratory.
Overall. Shadows Of Undrentide contains what RPGers want - lots of new 'stuff. The prestige classes in particular will help improve the longevity of the game, especially in multiplayer. There's been an effort to clean up gameplay issues from the original, although it would have been nice if the engine had been given more of a spruce-up.
Like a kindly Santa Claus. Bioware has made sure everyone gets something they like, and in Shadows Of Undrentide, there's a lot to like. It's an early Christmas for Neverwinter Nights fans.
Shadows Of Undrentide Gets Classy
Shadows Of Undrentide introduces five new 'prestige' characters into the role-playing fray. These are: Blackguard, Arcane Archer, Assassin, Harper Scout and Shadowdancer, and all can be created in Neverwinter Nights, which you can then play through as one of these new character classes. The prestige classes work in a similar way to multi-classing, apart from the fact that they are much more complicated to obtain because they require certain conditions in order to access them, such as race, feats, alignment and base attack.
It would have been nice to see a few more normal character classes thrown into the mix as well as the prestige characters, as these new classes are obviously geared towards more advanced, hardcore players. Those of you who like to plan your character development well in advance and probably start the game half a dozen times before you settle on your virtual life choice (you know who you are). Saying that, once you see the Assassin's death attack, you'll find it hard to go for any other class.
Download Neverwinter Nights: Shadows of Undrentide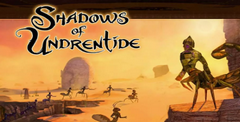 System requirements:
PC compatible
Operating systems: Windows 10/Windows 8/Windows 7/2000/Vista/WinXP
Similar Games
Viewing games 1 to 10