Overgrown: Genesis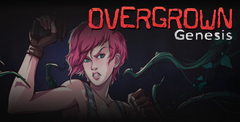 Click the "Install Game" button to initiate the free file download and get compact download launcher. Locate the executable file in your local folder and begin the launcher to install your desired game.
I was very excited to play Overgrown: Genesis as it is a lewd game that is also a survival game which are two things that I really do like. The game was made in RPG make, but it does more than enough to stand out as something unique and worth checking out. If you like tough shooters that will kill you time and time again, you probably want to check this out.
The Apocalypse, But Not As We Know It
The story of Overgrown: Genesis is actually really cool and a very interesting take on the whole zombie apocalypse thing. Due to the deforestation of the rain forest, a "parasite" has been released that has cause people infected to become slaves to their sexual desires. There are a few safe havens around, but most of the world is now an infected zone.
You play as a buxom babe called Juno, an engineer who wants to move up in one of these safe societies, but you have to run an errand in the infected zone and things as you probably have guessed do not go to plan, causing you to have to fight for survival.
Who Knew The Sexual Apocalypse Would Be This Hard?
The gameplay is a survival top down shooter. You will most of the time be going from point a to point b. You get various objectives to do such as kill this, fix that, talk to them, help them, and so on. The basic kind of stuff you would expect in a game that is made with RPG Maker. There is a fair bit to do here, but as I played the game it was not finished and it basically said "to be continued" which was annoying.
The gameplay of Overgrown: Genesis is brutally hard. This is also classed as a shooter, but the ammunition is so scarce you are always scared to use it. You are more often than not better of just running away and saving your ammunition. I like challenging games and games based on survival should be challenging, but this can get to the point where it is more frustrating and unfair than it is challenging.
Haven't I Seen You Before?
If you have played a game that is made with RPG Maker before, you will find that this game has a very familiar art style. I do not mean that as a bad thing though, the sprite work here is fantastic and the portraits that you see of the various characters look great and are very impressive. The lewd scenes are very graphic and these are also done very well so in that regard I am quite impressed with the visuals of the game.
I liked how there was a gallery so that you can go and see all of the XXX scenes that you have unlocked in their full glory. I like this and feel that it is something every lewd game should have.
7.5
I liked the idea of Overgrown: Genesis and thought that the story it told was pretty good, well the premise at the very least is. The survival aspect of the game is good, but I do wish that they toned down the difficulty a bit. Even if you use a cheat the game is still very tough. If you are a gluten for punishment, you might want to check this game out.
Pros:
I liked the premise of the story
An interesting take on the zombie apocalypse
I liked Juno as a character
Some great lewd action!
The survival aspect of the game might be great for you
Cons:
The game is perhaps too difficult for its own good
It is a game made with RPG Maker
Download Overgrown: Genesis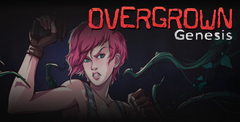 System requirements:
PC compatible
Operating systems: Windows 10/Windows 8/Windows 7/2000/Vista/WinXP
See Also
Viewing games 1 to 8