Rape Day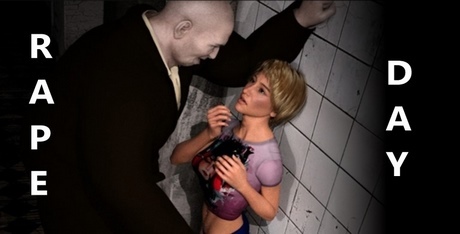 Click the "Install Game" button to initiate the free file download and get compact download launcher. Locate the executable file in your local folder and begin the launcher to install your desired game.
Today I am talking about a game that I in no way condone and that is Rape Day. This is one of the most controversial games to be released in the last decade or so. So much so that STEAM eventually forbid the game from being sold there! You do not have to be a rocket scientist to figure out why this game was so controversial, but let's take a closer look and see exactly what this is all about.
Hmm
The style of game that we have with Rape Day is that of a visual novel. I have played a ton of visual novel games before that have featured sexual assault so I am not entirely sure why it was this game that caused such a stir, perhaps it was the very on the nose title? Anyway, what we have here is a visual novel game and one that is done with 3D images instead of 2D.
The Worst Kind Of Guy
For me, a visual novel lives and dies by its characters and I can say that Rape Day has one of the worst characters ever in a game like this! The game describes your character as a serial killer-rapist! Look, I enjoy going on a rampage in Grand Theft Auto as much as the next guy, but this was a step too far for me. Add to this, the game is set in a weird zombie apocalypse kind of world and you have a very strange setting for a game.
The way the characters talk is just so over the top that while the game is very offensive. The over the top way they would drop f-bombs in every sentence kind of makes it more silly and laughable in my opinion. The story of the game is that you are basically hunting down women to have your way with them. I like sex games as much as the next dude, but the whole sexual assault thing never does anything for me and I am not sure why so many games think this is what people want. The worst thing is there is even murdering of babies in this game!
Shiny Happy People
The 3d character models of the game are rather strange looking. They all have this shiny like they are coated in something look that is rather unappealing. I am not sure if I am turned off by the extreme content of the game so much that I just cannot find anything I actually like about the visuals.
I really cannot recommend RapeDay at all. I will admit that I had my reservations about this coming in and this is just not a game for me at all. Glorifying sexual assault is not something I want in a game. On the flip side of this argument though is it hypocritical that I can go on a killing spree in GTA and laugh it off? That is really the big question this game raises, where is the line? Well, I am not one to say where the line should be, but for me, this game certainly crosses it. If you are interested in checking it out due to all the controversy around it, maybe go for it, but be warned this game is very, very NSFW.
Final Score: NA (I am not comfortable giving this game a score)
Pros:
The history of the game is very interesting
This could be used as a case study in years to come
Cons:
Sexual assault is the main aim of the game
Killing babies is a step way too far for me
Download Rape Day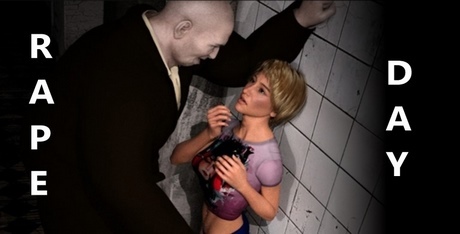 Minimal System Requirements:
OS: Windows XP, Vista, 7
CPU: INTEL 2 GHz Dual Core
RAM: 1 GB
VRAM: 256 MB
DirectX: 9.0c
HDD: 1 GB free
System Requirements:
OS: Windows 8, 8.1, 10
CPU: INTEL 2 GHz Dual Core
RAM: 2 GB
VRAM: 512 MB
DirectX: 9.0c
HDD: 1 GB free
Similar Games
Viewing games 1 to 6