Milfy City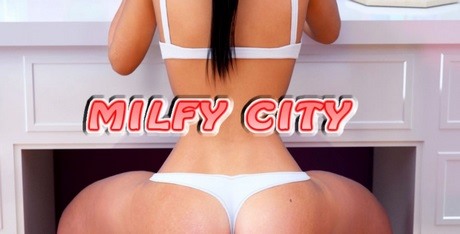 Click the "Install Game" button to initiate the free file download and get compact download launcher. Locate the executable file in your local folder and begin the launcher to install your desired game.
Whether it's driving 18-wheelers, becoming a bumbling surgeon or even becoming a goat, we all have a soft spot for simulator games. One such branch of these games is the dating sim genre. These titles allow players to use all their seductive skills, charm and charisma to bag the man or woman of their dreams. Milfy City takes this concept and offers a much more X-rated experience where you, a new student to the city, must try to find love. Or at the very least, fulfill your lustful cravings.
This game plays rather like conventional titles with dating aspects such as Persona 5, Hatoful Boyfriend, HuniePop and Monster Prom. However, also ties this together with X-rated content to play rather like Foot Of The Mountain or the Super Seducer series. This game aims to offer a unique dating sim experience where older ladies teach you a thing or two. So is this game everything it should be? Or does it too have much to learn? This is our review of Milfy City.
Picture Perfect
First, let's discuss the artistic direction and the visuals on show here. Milfy City chooses do go down the route of hyper realistic 3D character models and environments. This can often lead to designs that are rough around the edges and an animated game tends to be the safer bet. However, on this occasion the risk has paid off as the game looks absolutely stunning in action. The scenes are rendered well, the textures are detailed and the environments are true to real life. In short, this game looks the part and lends itself to an immersive experience.
Then with regards to the narrative of this game, it is surprisingly deep. Games such as this tend to focus on the sexual content and the visuals above all else. Meaning that the story and character dialogue pales in comparison. However, in this title the writing is crafted with care, the characters are all diverse, there are multiple endings and branches of narrative to follow. Plus, the game offers themes that are more than just one note advances fuelled by lust.
Limits Its Success
The only gripe we have with Milfy City is that it isn't a title that takes any risks. With great visuals and writing, this game had built a strong foundation to build on. However, when it comes to gameplay, the title is nothing more than a text based journey where you pick and choose your lines and eventually come to the conclusion. We will admit that for what it is, it's well done. However, there was definitely scope to push for something more here. Perhaps a resource management aspect or something interactive that pushed the boundaries of what a dating sim is.
The Verdict
Overall, Milfy City offers a good dating sim experience that is rich in content, great writing, sexual content and best of all, is very visually appealing. The main problem with this title is it's lack of ambition and the absence of nuance in the gameplay. In this era of gaming there is so much that developers can do to enhance their titles.
6.5
So we don't see why they insist on providing dating sim gameplay that we could have found in the early 2000's. In short, this is a good dating sim but one that is conventional to a fault.
Pros:
Very visually appealing
Plenty of content
Characters, narrative and dialogue is strong
Cons:
Gameplay lacks any flair or nuance
Incredibly predictable and straightforward
Download Milfy City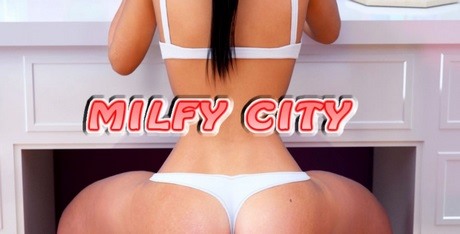 System requirements:
PC compatible
Operating systems: Windows 10/Windows 8/Windows 7/2000/Vista/WinXP
Game Reviews
Few game titles capture my attention as Milfy City did! As you would expect, NSFW is very much what this game is. If you are offended by sexual and explicit content this is not a game for you. If you are not then this could be an adult game that is worth your time. It is funded via Patreon and it (well as I write this) the game is not fully finished, but it is showing a lot of promise.
Welcome To Your Dream Life
Like most other erotic games at the very least Milfy City is trying to have a coherent narrative to be giving you a reason for doing the things (and people of course) that you are doing. You are a student and you are in a therapy session with a rather hot therapist. While being hot, she also helps you kind of think what way you want the story to go which I do think is quite clever.
Plenty Of Ladies To Woo!
Even in the unfinished state, we have a game here that has a fine selection of ladies to try and get it on with. What I like about this is that they each have their own personality, but as well as this they, of course, each have their own look. I think it is fair to say that there is a girl here for everyone. There is an older more seasoned woman who can teach you a thing or two. Or you can get it on with your friend. It is really up to you if you want to be the king of the land and just bang anything that moves. Or, you can work a bit harder getting to know a specific girl and try to have a proper relationship.
What To Do, What To Do?
The gameplay that is on offer in Milfy City is one that I quite enjoyed. The actual sex part of the game is very well done. The graphics are fantastic here and the animation along with the various sex scenes are very well done. The game also has a mini-game component where you work on your computer and you can make money. Money which you can use to try and get stuff for certain ladies to try and get it on with them.
I know that these kind of mature games are not to everyone's taste and that is cool. As far as sexual themed games go, I do think that Milfy City does it very well. Even in this rather earlier state it is showing a great deal of promise so I would advise that you seriously think about checking this one out.
Final Score: 8/10
Pros:
Plenty of different sex scenes
The game has different women for you
Be the kind of guy you want to be!
I like the mini-game that is here
It is well done in many different ways
Cons:
The game is still not finished
It can go a while without updates
See Also
Viewing games 1 to 8