Pro Pinball: Fantastic Journey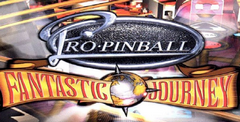 a game by
Empire Software
Platform:

PC

Editor Rating:

5

/

10

, based on

1

review
User Rating:

5.0

/

10

-

2

votes
Rate this game:
See also:
Pinball Games
Overview
From his island, General Yagov is holding the world hostage. If his demands aren't met, he will launch a rocket that will destroy the moon. Unfortunately, no one can figure out how to penetrate the strange shield surrounding the island -- no one, that is, except Professor Steam. Join the Professor on a Fantastic Journey to collect components, build contraptions, and obtain the four crystals that will create a device to penetrate the shield.
Pro Pinball: Fantastic Journey is the fourth in Empire Interactive's Pro Pinball series. Like the other games in the series, Fantastic Journey is not your average pinball game -- it is more of a pinball simulation. The game features very realistic playfield physics, operator adjustments, and lots of great features found on today's modern pinball machines. This is the closest you can get to owning a full size pinball machine without actually having one in your den.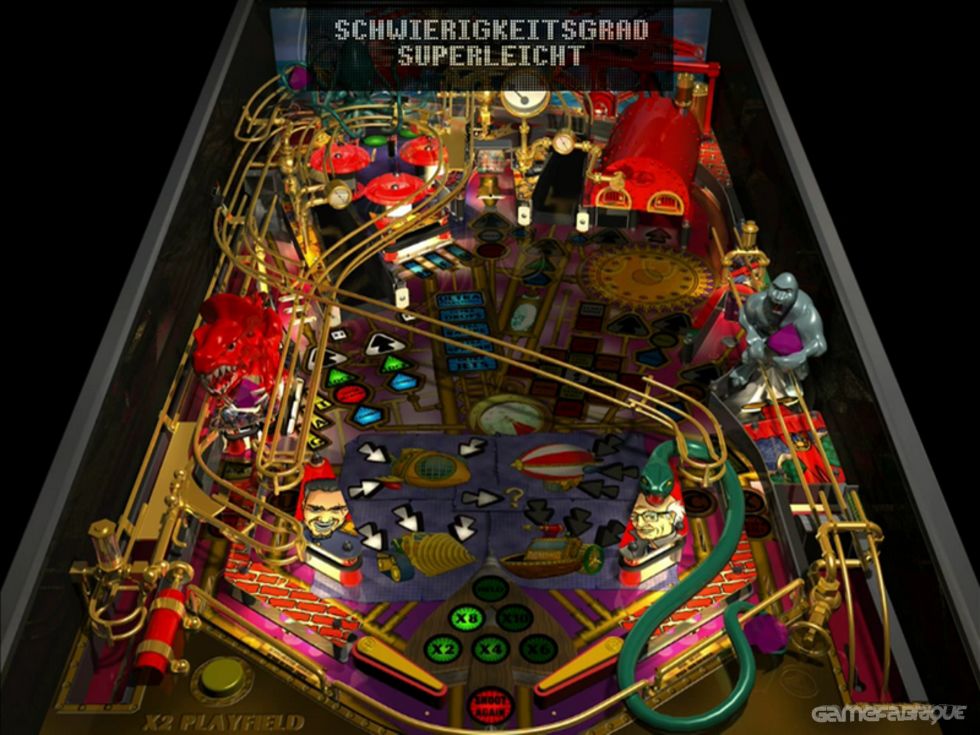 Gameplay, Controls, Interface
If you've played any type of pinball machine made within the last 10 years or so, you'll already have a good idea of how this game plays. It is modeled after modern pinball machines and utilizes many features found on newer pinball machines such as the ball lock, outlane kickers, and one not-so-frequent feature called MagnoSave™ (an electromagnet positioned underneath the table just above the inlane to catch a ball and save it). There are lots of lights and items such as ramps, gutters, rollover switches, a spinner, jet bumpers, as well as the four different "contraptions" that will pop up out of the table when enabled. For as much stuff as there is on this table, most of the items don't interfere with the gameplay. The gameplay is as easy or hard as the real thing. If you know how to play pinball effectively, you'll find that the real-world techniques work the same here. Of course, that also means that you can tilt the table if you aren't careful. There are several difficulty settings that, while they don't make the gameplay that much easier, make the features easier to enable and the balls harder to lose as quickly. Unlike most other video pinball games out there, this one has a ton of features that make it feel more like a real pinball. You can set the table angle; you can get into and change settings via the operator menus including. There are even tests for the lights and solenoids! There is also an option to set how worn the table is -- anywhere from brand new to really poor shape. You can also view the table from three different angles. This "machine" has a color LED display that shows score, stats, and other things pertinent to the game. Since the LED display can get in the way, there are different modes which make it somewhat transparent or make it disappear altogether when in the game.
The controls are as simple as a real pinball -- a left and right flipper button, a launch button, and a button to enable the MagnoSave™. There are buttons for jarring the table too since batting your computer or monitor around really wouldn't have much effect on the game itself (other than possibly making it quit working, along with everything else on your computer). The interface makes up a good portion of the game if you care to change any settings on the pinball machine itself. The interface is relatively simple to figure out -- especially if you've ever played with settings on a real pinball machine as it's quite similar to that.
Functionally speaking, this game is incredibly solid. There were no problems with any part of the game that I could find in playing with any of the menus, settings, or in the gameplay itself.
Graphics
As with the other Pro Pinball games, the graphics are quite stunning. This is one of those games that really makes you wish that your monitor could generate holograms so you can get a better detailed look. Since that isn't available though, the game is nice enough to allow you to zoom in on parts of the table for a closer look. They very well could have created a real pinball table and just photographed it for this game as everything looks very realistic right down to the glow of the lights to the shiny reflections to even the way the ball rolls and spins.
Audio
The sounds are true to form for a modern pinball machine. Most of the sounds you'll hear are of an electronic nature rather than solenoids firing or the credit knocker knocking (although those are there too). The sound is done well and the music in the game is great.
System Requirements
Pentium 90Mhz, 16MB RAM, 1MB Graphics card, 50MB HD space, CD-ROM drive. (Recommended is a Pentium 200MHz, 64MB RAM, 8MB PCI Graphics card, 400MB HD space, CD-ROM drive, 16-bit sound card).
Reviewed on: Pentium 233MMX, 6.4GB HD, 64MB SDRAM, Orchid Righteous 3D (w/ 3dfx chipset), Diamond Stealth 3D, Microsoft Sidewinder 3D joystick.
Documentation
The only way to successfully know how to use a pinball machine is to know how it works. The documentation tells you about all the table components and how to enable certain features or shots. The docs also include numbered diagrams showing where to make the shots on the table. If you really want to know how to make the machine light up, you'll want to spend a little time with the manual.
Bottom Line
This is a game for the pinball enthusiast, collector, or would-be collector. There are lots of very unique features for a video pinball game that only pinball lovers and collectors can appreciate. Even those that don't pray to the pinball god but still enjoy the game can still appreciate the solid, realistic graphics, sounds, and gameplay. Overall the game plays very nicely and very similarly to a real pinball machine. If you cannot afford to buy a real machine and don't want to keep popping quarters at the local arcade, I'd highly recommend this (or any of the Pro Pinball games) which is why I give this game an 87.
Download Pro Pinball: Fantastic Journey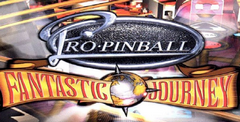 System requirements:
PC compatible
Operating systems: Windows 10/Windows 8/Windows 7/2000/Vista/WinXP
Other Games by Empire Software