Rance Quest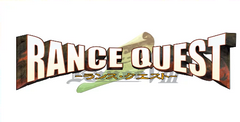 Click the "Install Game" button to initiate the free file download and get compact download launcher. Locate the executable file in your local folder and begin the launcher to install your desired game.
Ahh, Rance, the king of lewd games, and today I am checking out Rance Quest which was the 12th game in the series. It is kind of crazy to think that we have been playing games that feature our "hero" Rance for over 30 years as I write this! I cannot think of another lewd game that has a run this long.
I Need To Find A Cure
What we have with the story in this game is quite interesting. To start with this is a full-on sequel to Warring-States Rance. Plus, the story is really character-focused rather than just being about a goal and Rance going for it. There was a curse placed on Sill and Rance heads to The Continent to try and find a cure.
Of course, Rance being Rance he offends the wrong person and ends up cursed himself. So now he has to go on a quest not just to find a cure for Sill, but also for himself. The story has that same kind of charm and wit as the rest of the series and I have always got a kick out of how much of a douchebag Rance is.
Taking The Quest By The Horns
Rance Quest is a little bit different from the last one. It is not a strategy RPG, but more of a straight forward RPG/dungeon crawler kind of game. You will be taking part in many different quests. These quests will vary, but they tend to follow a formula where you need to kill a certain kind of monster, escort/help a character, or find some kind of item.
Your party can be made up of many different characters and each character can be tinkered with as they level up and get new equipment. Like other games in the series, Rance loves to get laid. Most of the characters you can add to your "squad" are female and Rance's relationship with them can alter the way that they are.
Rance, You Scoundrel!
The presentation of Rance Quest is something that I like. The actual "game" portion of the game has you moving around the different locations in a kind of top down point of view. The battles take place in a typical RPG style where you get to view these cool portraits of the creatures you are fighting. The story and the sex stuff that the game has to offer are done with these really cool portraits that are very well done. If you like what the Rance series has done with its visuals in the last games, then you are going to be happy with what they have done here.
I have always had a lot of love for the Rance series and I think what they have done here with Rance Quest is a lot of fun. I do feel that you have to have played Warring-States Rance to get the best out of this as the plot is a direct continuation of it.
8.5
While I had a lot of fun with this game, I do feel that if the Rance series and the humor of it has never done anything for you before, I cannot see this changing your mind. Still, for fans of the series, this is well worth playing.
Pros:
Rance is his typical self
The combat system is easy to learn and fun
I thought the story was funny
The visuals are quite well done
I liked how it took place right after the last game
Cons:
It is your typical Rance game
I feel that Rance is a character you either love or hate
Download Rance Quest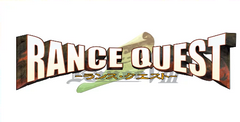 System requirements:
PC compatible
Operating systems: Windows 10/Windows 8/Windows 7/2000/Vista/WinXP
Game Reviews
The 11th game in the long running Rance Quest series, Rance Quest is an erotic RPG that follows the hero Rance as he travels around the continent fulfilling a series of mini-quests. The game follows horny anti-hero Rance as he seeks to free his sex slave trapped in a permanently frozen block of ice.
Unlike much of the rest of the series, which is one of the oldest RPG series out there, this episode of Rance Quest doesn't further the main plot. Instead, this episode in the series helps finish sub plots from the previous series, and lets you meet most of the huge cast of characters from previous adventures.
Rance Quest has a similar style to Suikoden, another long running series, but with more hentai elements.
Engaging game play
In the previous episode to Rance Quest, the game followed a strategy conquest format which the makers have chosen to abandon for this episode. In this one they move back to a classic RPG format with turn based combat and a quest based structure. This particular Rance Quest has features from Sengoku Rance and Toushin Toshi 3. This includes 3D graphics for certain parts of the game, such as dungeon exploration. You can choose up to 4 additional party members (mostly women) to help you during combat. All skills can only be used once during combat, which replenish at the end of the quest.
Surprisingly deep character development
Rance Quest is more character driven than anything else, and this episode is truly where the characters have an opportunity to shine. You'll get a chance to meet many of the characters from past games in the series, many of whom we haven't seen in a while.
This comes partly through choosing them in combat, but also meeting them as you carry about the many quests awaiting you (well over 100) as you struggle to free Sill from her curse, and later from your own after being punished by Queen Pastel Kalar.
Not suitable for kids
Rance quest is unashamed of its 18+ status. Sex is a heavy theme throughout the quest, including rape. If this is offensive to you, this game (or any in the series) will not be a good fit for you. This is also why the game should not be purchased for children, despite the cute characters. Other themes players may find unpleasant is the treatment of his sex slave, who he often blames and belittles for everything that goes wrong.
Overall, this is adult gaming at its finest. Rance is a rich and well developed character, and so are a surprising number of the characters who fill his life. While the plot line of this particular episode of Rance Quest isn't especially deep, if you've played some of the other games in the series you'll appreciate all the loose ends it ties up.
8
This is a very entertaining game overall with good mechanics, character development, and length of gameplay for the cost.
Pros
Intuitive gaming structure
Entertaining quests
Rich character development
Cons
Similar Games
Viewing games 1 to 9