3D Custom Girl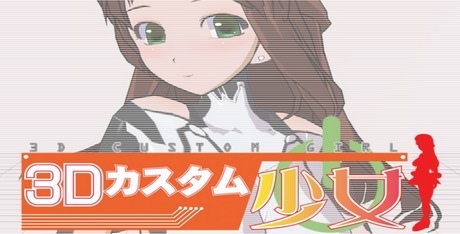 Click the "Install Game" button to initiate the free file download and get compact download launcher. Locate the executable file in your local folder and begin the launcher to install your desired game.
As the name of the game suggests, 3D Custom Girl is all about letting you make the girl of your dreams and then get it on with her. The weirdest thing about this game is that they made this USB attachment for it that is basically a masturbatory device that you can connect to your PC and then connect to your junk so that you can simulate having sex with the girl that you have created, what a world we live in! As far as I can tell, this was only released in Japan.
Here You Will Meet A Very Sexy Girl
In case you were wondering there is no plot or story for you to play through in 3D Custom Girl. You have a ton of options at your disposal to make a girl and then you get to have sex with her. The game gives you no real reason as to why you are doing this so in that regard it does feel more like a piece of software than it does an actual game.
Do Who You Want To Do
The number of items at your disposal for creating a girl is just amazing. The base game has a ton and I mean a ton of things that you can make use of. Add to this the way you can change the body type, face, hair, and so on. It is not an exaggeration to say that with a bit of time and effort you can create any girl that you want. There is a massive modding scene for 3D Custom Girl where many people have created all kinds of girls ranging from famous anime hotties, porn stars, celebrities, and more! If that is your thing, no matter who you like, you will probably find that someone out there has created them. The fun of the game is making the girl and then putting her in all kinds of sexy situations. The character that represents the male is this weird blue blur type thing and I have to say that is something I find rather unappealing.
You Know What You Are Getting Into
If you like creating characters in video games and you like to "have some self-fun" with hentai games then this is the perfect title for you. There is a free demo out there so it is worth trying out. I found the creation suite to be easy enough to use, but I am not usually that good at creating a wrestler in the WWE games so at first, I did struggle to create a girl that I would actually want to have sex with! This is one of those titles that the more you play around with it, the better you get at knowing how to tinker with every aspect of it and I think that is where the fun really is.
No matter what you think about this kind of game you have to give 3D Custom Girl some credit for the sheer scope of it all. While other games have allowed us to create our dream sexual playthings before.
I am not sure of any other game that has released an accessory that attaches to your junk! It is worth messing around with the creation suite, but do you think that there is anyone out there who proudly displays their USB masturbatory device in their game room?
8
Just imagine checking out someone's game room, and being like, there is their Rob the Robot, their SNES Superscope, and what is that? Oh, it is their 3D Custom Girl masturbatory device!
Pros:
This is a game that lets you make your dream babe!
Making girls is easier than you would think
It gives you many options to play around with
It has a very dedicated modding scene
Do you know any other game that has a masturbatory device?
Cons:
It is kind of weird
That device is really awkward!
Download 3D Custom Girl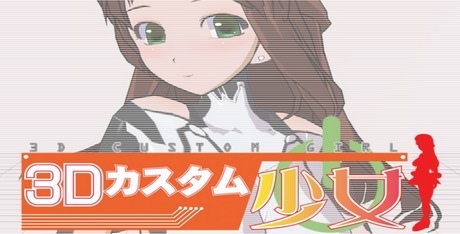 System requirements:
PC compatible
Operating systems: Windows 10/Windows 8/Windows 7/2000/Vista/WinXP
Game Reviews
It is fair to say that 3D Custom Girl was a real game changer. This is one of the premier sex simulator style games and in Japan, it even got this accessory that made it even more "interactive" if you know what I am saying! Anyway, I wanted to take a deep dive into this with you fine folks today and share my thoughts and opinions on how this game stands up against all of the other sex simulator titles that are all over the place these days.
No Talking, Just Banging
As is the case with most other sex simulator style games, 3D Custom Girl does not have any kind of story going on and to be fair that is ok with a game like this in my opinion. Just like Fred Durst, this game is all about the nookie! It is about creating a girl of your dreams and then pretty much acting like a porn director as you have fun by putting her into all kinds of sexy situations.
The Girl Of Your Dreams
Remember that movie Weird Science? Well, 3D Custom Girl is kind of like that, except as far as I am aware, the chicks people have created in this game have never come to life. Anyway, the character creation suite in this game is truly something special. You can pretty much make whoever you want in this game. I am not exaggerating here either, from your celebrity crush to an anime character you have always wanted to see more of. It is very in depth and you need to spend a lot of time fine-tuning body parts, selecting the right clothing, and so on, but it can be very addictive.
Sharing Is Caring!
A huge part of the fun with 3D Custom Girl and probably what I have spent most of my time with is the modding scene. This game has some of the most dedicated and talented character creators that I have seen for any game. With this game as I said you can pretty much create who you want. If you are not too talented or just do not have the time, you can just download other people's creations. I found this good to have fun with and also a way to get inspiration for my own creations.
Lights, Camera, Action!
So, you have just made an amazing looking girl or downloaded one from someone else, what do you do next? Well, 3D Custom Girl is basically about you coming up with your own dream porn situations. You have a "stud" that can play with the girl, but I wish they were more than pretty much just a dude's shape. It is a lot of fun to mess around with the different sex positions, camera angles, and so on. Of course, you can control the game all with one hand if you know what I am saying so there are no problems there!
8.5
As someone that has played a lot of sex simulator style games, 3D Custom Girl is one of the better ones. I think that the character creation tools here alone put this above many of the rest as it is just insane the number of ways that you can make anyone that you could think of as long as you have the time and the patience. If you are someone that enjoys playing as a porn director with your games, be sure to give this one a try as it really is one of the best out there and it is just so much fun to mess around with.
Pros:
You can pretty much create any woman that you want
While it is very deep, making your own girl is not as hard as you would think
The community is great for sharing creations
If you want to go all in, you can get an actual masturbation device add on for this!
Cons:
It has been surpassed by a sequel
Do you really want to be the guy that has that device in your collection?
Similar Games
Viewing games 1 to 8