BioAssHard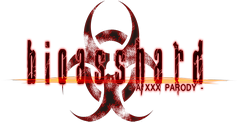 Click the "Install Game" button to initiate the free file download and get compact download launcher. Locate the executable file in your local folder and begin the launcher to install your desired game.
I had to say the name BioAssHard out loud to my self multiple times to truly appreciate the awesomeness of this title. In case you have not figured it out yet, the title is a fun pun on Resident Evil. The folks behind this game are massive fans (especially of 5 by the sounds of it) and this game is a new take on what happened after the events of that game or something like that.
The B Virus As In Bang Virus!
The world has gone to hell and you play as Julia (or whatever you want to call her actually) as you try to survive the horrors of a virus outbreak. The difference between the virus in BioAssHard and the Resident Evil games is that these zombies are super horny and need to get their rocks off and as you are a smoking hot girl, you are the prime target for that.
The story is decent enough, but it is more there to get you from point a to point b and in that regard, it does a good enough job for when it comes to moving things along.
These Graphics Are "Unreal"
This game is made with the Unreal engine and you can tell right away. BioAssHard is a great looking game. The main character has a Jill Valentine look about her and that is something I really do like. The whole game has a Resident Evil vibe to it which is the point. From the way the characters look, the environments, and even the way your inventory screen is. Apart from the big swinging penises of the zombies, at a glance, this could easily pass for a new Resident Evil game. As good as the game looks, I must say it did chug along a bit in the frame rate department on occasion.
The sound design in many ways feels like it was lifted from the Resident Evil games too. It is very fitting for the action and it never got to a point where I was sick of the music or anything like that.
Run, Gun, Survive, or Die!
The gameplay as I write this is quite basic as the game is still being worked on. You do have a battle arena type thing where you are playing against the clock and trying to survive as long as you can while you shoot zombies and try not to get banged by them. BioAssHard also has many missions for you to complete too. These are cool in that as well as killing zombies you also need to solve some puzzles and scavenge for items too.
In many ways, the gameplay of BioAssHard is your typical Resident Evil stuff. My main gripe is that this is a Patreon game and they only share their updates if you are a paying member!
8.5
If you are a fan of the Resident Evil series, this is a game that you have to play. It is clear that the brains behind this are massive fans of the series and it is a fun lewd take on the series. It is also worth saying that BioAssHard is a very well-made game. It looks fantastic and the gameplay is actually quite a bit of fun. I am looking forward to the next update this game gets to see what they have in store.
Pros:
It is a lewd version of Resident Evil
The name of this game is awesome
The main character is super hot!
Lots of zombies that want to have sex with you!
The game looks fantastic
Cons:
The frame rate can be very unstable
The game is not next finished
Download BioAssHard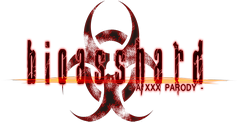 Minimal System Requirements:
OS: XP, Vista, 7
CPU: Intel Core2 Duo
RAM: 2 GB
Graphics: 512 MB
HDD: 10 GB
System Requirements:
OS: 8, 10
CPU: Intel Core2 Duo
RAM: 4 GB
Graphics: 512 MB
HDD: 10 GB
See Also
Viewing games 1 to 8