Song of Farca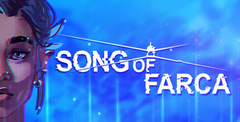 Song of Farca is the game for you if you love playing detective. I love watching true crime shows and movies, trying to figure out what is going on. Despite my lack of training, I consider myself a pretty damn good detective! Anyway, this is a very stylish 2D game and if you enjoy trying to crack a case and getting to the bottom of things, you are the exact kind of person that this is aimed at.
A PI On Home Arrest
The plot of the story is going to keep you guessing all the way until the end and that is probably what makes Song of Farca so addictive. The game stars a private investigator called, Isabella Song and she is a very hard-working PI, but after some trouble in a bar, she finds herself on house arrest.
The good thing here is that she is more of a cyber PI as hacking is her main skill so she is still able to operate from home. You will have many cases to crack in this technologically dependent future and you even have someone get in contact with you that tells you that you two are very alike!
The World Wide Web
I love the way that Song of Farca looks. They have gone for a very stylish 2D art style here and if I had to compare it to a game it would be Snatcher. Well, maybe not exactly like Snatcher, but that was the kind of vibe I was getting. The way the screen is set up is that along the top of the screen, you can see Isabella's apartment which is cool and kind of keeps you grounded and reminded that you are playing as this character.
On the bottom of the screen, you have your computer screen. You can see various commands, video camera footage, other computer systems, and so on. When there is some kind of dialogue thing happening, the left and right sides of the screen will have the characters.
Connecting The Dots
As Isabella is a hacker, she uses this skill in her PI work. Song of Farca has you needing to hack into things like cameras, security systems, private accounts, and so on. The idea is that each case can be threaded together, but it is up to you to do this. When you think you have it all nailed, you can try to tie it together by talking to someone and saying the right things. There is a bit of trial and error here, but eventually, you get into a groove and start to feel like you are some kind of futuristic cyber Columbo!
8
What we have here with Song of Farca could be something very special. You can play a free prologue right now which I recommend that you do if you are interested in the game. I do feel, this is a real "niche" kind of game that has a very specific audience and that audience will really enjoy it. I can see others just not finding this fun at all, but at least there is the free demo you can try to see if it does click with you.
Pros:
I love the futuristic setting of the game
Isabella feels like a very complex character
Cracking a case will make you feel awesome
The story will have some very interesting twists and turns
Cons:
Some of the dialogue sections are a bit too trial and error based
You have to like playing detective games to enjoy this
Download Song of Farca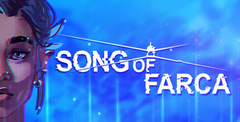 System requirements:
PC compatible
Operating systems: Windows 10/Windows 8/Windows 7/2000/Vista/WinXP
Similar Games
Viewing games 1 to 8