Stardew Valley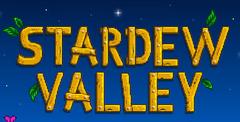 Stardew Valley is one of those games that no one really has a bad word to say about it. It has been released on pretty much every device that can play a video game and today I am taking a look at the Nintendo Switch version of Stardew Valley.
Thanks, Grandfather
The story of Stardew Valley is that your grandfather has passed away and he has left you his farm in Stardew Valley. This farm has seen better days that is for sure and it is up to you how you go about doing this. Right from the bat, even when Stardew Valley is teaching you the basics you get the sense that this is a game that you can play pretty much any way you want.
Taking Care Of The Farm
Taking care of your farm is very in depth, but it is never overwhelming. You can farm crops, livestock and so on. It is up to you how you go about this. For example, in the early days, I really focused on crops until I had enough money to then get into the livestock game. There really is no right or wrong way to play Stardew Valley and that is one of the things that makes it so great. The way you go about it will probably be vastly different from the way I go about it. You actually have a lot of space to grow your farm and it really is up to you what it looks like and what it focusses on.
Wait, This Is An RPG?
Stardew Valley has RPG mechanics running all the way through it. This is most notable in the leveling up system. You have 5 different skills that you can work on as you play the game. Farming, mining, fishing, foraging, and combat. As you move through the game you will learn new abilities, recipes, moves and the ability to unlock new places in the surrounding area. There is also a deep, dark cave that you can explore and this is where you will be doing your combat! While some sections of the game will expect you to go and explore this cave, you do not have to focus on the combat aspect of the game if you do not want to.
Get Out There And Find A Partner
The social aspect of Stardew Valley is something that I never thought would hook me in the way that it did. You can go to the town and meet many different people. Stardew Valley has around 30 or so different folks for you to communicate with. I know you may be thinking that this is not many people. However, they have done this on purpose. You see you actually get to know the folks of Stardew Valley and this is the perfect amount of NPC's. You will find that you gravitate to certain characters and dislike others. You can also find a partner that you can have a romance with and you will find that you will actually like some people better than others and try to win them. Spending time with the residents of Stardew Valley is far more addictive than you would think.
I think that Stardew Valley is a fantastic game and this version on the Nintendo Switch is just as good as the other console versions. One advantage that the Nintendo Switch version of Stardew Valley has is that you can take it on the go, this is the perfect game that you can play for 30 minutes while on break from work or when you are lying in bed and want something relaxing to do before you fall asleep.
9/10
Pros:
It has a very charming art style
There is always something to do
Farming is a blast
Dealing with the townsfolk is a lot of fun
Plenty of things for you to level up and improve
Cons:
It is very addictive
It lacks the mod support of the PC version
Download Stardew Valley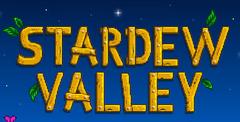 System requirements:
PC compatible
Operating systems: Windows 10/Windows 8/Windows 7/2000/Vista/WinXP
Nintendo Switch Screenshots
Similar Games
Viewing games 1 to 13