There Is No Game: Wrong Dimension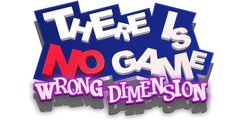 Download There Is No Game: Wrong Dimension and embark on a mind-bending journey that defies expectations! Solve puzzles, uncover secrets, and challenge the very nature of gaming. Dare to play this non-game now!
Released in 2020 by French developer Draw Me a Pixel, There Is No Game: Wrong Dimension is a point and click, puzzle-adventure game even if it diligently insists that there really isn't any game. There is no better way to state this except by saying that this game is extremely unique and original. While the premise of the game becomes predictable eventually, the execution is masterful and there is never a dull moment, the game is fun all the way through.
This Isn't a Review
Loading the game up this sinister narrator, as well as all the text will dissuade you from playing the game in every imaginable manner. From telling you to turn off the game when auto-save icons appear, to saying there are no tips so it is pointless to click the help button, to constantly trying to convince you the game doesn't exist There Is No Game: Wrong Dimension is just fun.
French developer created a unique puzzle game that revolves around clever narrative, voice-acting, and pulls on the curiosity of players to pull them in over and over. In reality, the gameplay is not extremely unique itself, since similar titles and puzzles have been presented before, but it is Draw Me a Pixel's fresh approach and context of the game that sets it apart from competitors.
This is an interactive game that will hold your attention the entire time it is running, it also forces the players to think outside the box to progress. Progression is accompanied by extremely well-written jokes, dialogue, and guidance that might seem simple at first, but actually hide great homage to surrealism. One of its main inspirations might be from French artist Rene Magritte's, The Treachery of Image, which was a painting of a pipe that read "This Is Not a Pipe". With a robust philosophy grounding this absurd game, This Is No Game: Wrong Dimension is a superb title.
This Is Not a Parody
It becomes clear eventually that the game doesn't take itself very seriously, or its genre very seriously, it instead makes fun of the core concepts of those titles, and how serious puzzle games take themselves. Everything is very charming, witty, and silly which is a weird mixture for a game that could feel arrogant, but instead feels intelligent.
With multiple video game universes, styles, and puzzles players are guaranteed to have a blast. Players shouldn't be fooled by the irony, sarcasm, flat art, and jokes, There Is No Game: Wrong Dimension is a very smart game that was beautifully designed. On the other side of the purposefully controversial and dissuading nature is a great story, with good sound design, voice-overs, and challenging puzzles.
Summary
In the end, This Is Not a Game: Wrong Dimension isn't groundbreaking through gameplay, but it is original through its contextualization and controversial nature. Yes, the game is intelligent and draws inspiration from artistic movements, and breaking the fourth wall, but at the same time is fun, silly, and absurd enough to attract and retain all kinds of players.
10
For those who enjoyed playing the Portal series, that is the game that would come the closest, but frankly, it still stands on its own as a game. It was nominated and awarded multiple titles in design, and narrative categories. I highly recommend this game for anyone willing to play a point-and-click puzzle game, it is just a masterpiece all around.
Pros:
Intelligent Dialogue
Good Voice Over
Original Concept
Masterful Level Design
Witty and Funny
Unique
Challenging
Cons:
Download There Is No Game: Wrong Dimension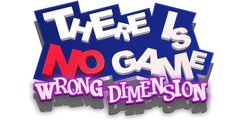 System requirements:
PC compatible
Operating systems: Windows 10/Windows 8/Windows 7/2000/Vista/WinXP
See Also
Viewing games 1 to 8