Euro Truck Simulator 2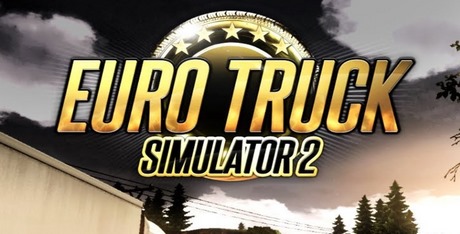 Download Euro Truck Simulator 2 and hit the road as a professional truck driver! Haul cargo across Europe, customize your truck, and grow your business in this realistic simulation. Ready to shift gears and conquer the highways? Play now!
Get behind the wheel on a cargo hauler and travel through the beautiful sights of Europe in Euro Truck Simulator 2. With lots of cities for players to explore throughout UK, Belgium, Germany and much, much more, either through the game or through mod support. Build up your transport company and take over the cargo transportation business with efficiency and dedication. If you are looking for a game that is surprisingly comfortable while still offering a nice amount of challenge then this is without a doubt something you should give some attention to.
Gameplay
The gameplay in this title is as you would expect, you drive from one place to another in a cargo truck. That explanation may sound reductive to those familiar to this game and that is true, because when you're playing the game, it feels like so much more than that. Picking up some cargo and leaving the depo is one half of the hardest part, the second half is delivering it and making sure you park correctly. Everything in between is shockingly relaxing and I found myself having an incredibly pleasant time journeying through the cities and towns of Europe.
Trust me, get this game and then put on some music or a podcast and you will be blown away by how engaging ETS2 is. I found myself easily playing for hours and hours at a time without even noticing. You must pay attention to the various things that occur on the road: All the other cars and their different driving habits, random events that you may come across, blocked paths and more must all be observed without crashing.
Visuals
The base games visuals are perfectly adequate. If you are playing it on a slightly higher spec computer then there are several instances where the views of your surrounding area can be quite stunning. The game prides itself on looking very "clean," everything is pleasant to look at and it isn't messy or unkempt in any way. The trucks look fantastic and true to life as they are officially licensed from SCANIA, Renault, MAN, DAF and more. There's also a pleasant amount of customization for you to make your truck your own.
Mod Support
Yes, lo and behold, there is mod support. The base game is fantastic, don't get me wrong, but the mods really kick this game up to a whole new level. There are simple things like aesthetic mods that made the game ever so slightly prettier, and then there are mods that give you entirely new regions to explore. Some people in the mod community are really working overtime on making this a truly expansive experience. If, for any reason, there is something you don't like about the game, check the mods and there is a very high chance that they will have something to fix it.
9.5
This game is a home run. A fantastic title that offers players everything that they could want to make sure its fit for their purpose. If you love a game that really lets you get stuck into it, this is for you.
Pros:
Fantastic visuals
Excellent Mod Support
Perfect gameplay
Cons:
The "run your own business" aspect is quite barebones
Download Euro Truck Simulator 2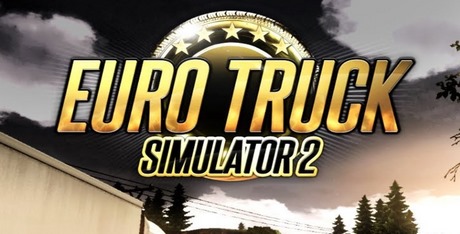 System requirements:
PC compatible
Operating systems: Windows 10/Windows 8/Windows 7/2000/Vista/WinXP
Game Reviews
Between Euro Truck Simulator 2 and all of its DLC offerings, I must have spent hundreds and hundreds of hours with this series. There is no better trucking series out there than this one. While it is a "simulator" they never lose sight of the fact that at the end of the day this is a video game and as a result, it is just so much fun to play.
From Driver For Higher To King Of The Road
The whole premise of Euro Truck Simulator 2 is that you want to start your own trucking company and take over the whole of Europe with it. So, when people want to hire a truck, it is your company that they will come to. I love the idea of this and the game starts you out as a driver for hire. You make simple deliveries in another company's truck and all your costs are met. You will earn money and with this money, you can purchase your own truck and start making moves on your own. You can make more money, take out loans, and so on to help your company improve.
Paying Your Way
You may think that buying new trucks and trailers is all that you have to worry about when it comes to money in Euro Truck Simulator 2, but that is not the case. When you have your own truck and trucking company, you are responsible for fuel, maintenance, and any fines you may pick up. You can make money, but that money can also go out of the window pretty quickly.
Building Your Empire
You always start with one truck and one HQ, but as you get deeper and deeper into the game. You can not only buy new trucks; you can hire drivers to work for you too! You can also open up more HQs all over Europe and there is a skill-based leveling up system where the more you do and the more you level up, the harder deliveries you can then start to take on. I love the way that Euro Truck Simulator 2 always makes you feel like you are working towards your next big expansion.
Coast To Coast, Island To Island
The number of different countries and cities that are in this game is crazy. From the UK, to Germany to the Netherlands! There are a ton of detailed cities in the game and I love how each country has its own kind of "thing". This keeps you entertained and even though this is the original game, the presentation is pretty damn good if you ask me. I will have to be honest and say that the DLC does improve the visuals as they go, but that is to be expected.
9
I love this game! It is one of my go-to games or a game that I will play as a "pallet cleanser" after beating another game before moving onto another. Euro Truck Simulator 2 is the best trucking series (including the American one of course) I have ever played. It is made so well and building your trucking empire up so that you have a fleet of trucks and skilled drivers to drive them as well as HQs all over Europe is an absolute blast! The crazy thing is, as awesome as this is, some of the DLC packs are even better.
Pros:
Lots of cities for you to drive in
There is a lot of variety to the different countries
You can customize your trucks and trailers
The game is a sim, but it is also a ton of fun
Cons:
It may start off a little slow for some people
As great as this is, I do think the DLC packs improve on most aspects
Launched eight years ago, Euro Truck Simulator 2 is still my all-time favorite game. I have a soft spot for trucks, and therefore when it was launched, the game found its way to my heart. The trucks are realistic, and I enjoy the fact that the player can customize it to his or her preferences. However, the extent to which one can customize the game depends on the level of your skills. Customization requires coins and credits which are earned by succeeding at different levels of the game.
Features of the game.
Often the quality of a game is evaluated depending on its features and the quality of the graphics. The graphics of the game are exemplary because the developer keeps updating them according to new trends in the real world. Some of the features of the game are:
Unlike other simulator games, Euro Truck Simulator 2 allows players to create their profile and select a town that will serve as the base or headquarters of their operations. While setting up the profile, the player enjoys the freedom of customizing the game by selecting the truck to use to play the game; it is important to note that for beginners, the number of trucks to choose from is limited. These options increase as the player advances in levels in the game.
In the early levels of the game, the player saves up coins and credit by taking upon simple tasks; the complexity of the task increases as the player advance in levels. The player later uses these credits and coins to purchase a truck of their liking. Skill points are earned depending on the number of jobs completed. These points enable the player to enjoy privileges like longer deliveries and taking on jobs that involve valuable freights. As the game progresses, the player can purchase additional trucks, hire new drivers and a garage.
The game provides players with a wide range of countries to choose from. The stimulated European roadways and maps are more detailed and advanced than those offered in other truck simulation games. For UK and German, the game combines maps from other truck simulation games, increasing the number of cities covered while making the roadways more details.
There are a variety of trucks involved in the game. These tracks vary, and prices and the player's ability to acquire a truck depend on the skills acquired, credits and coins available. Though most people assume that the game only has trucks, the latest versions of the game include buses and bus stops.
Similar Games
We all have different tastes and preferences; this game might not have met your expectations. However, worry not, there are several other games similar to Euro Truck Simulation 2. Some of these games include; American Truck Simulator, Farming Simulator, Scania Truck Driving Simulator, On The Road and Train Sim World.
9
I always have a great time playing Euro Truck Simulator; it has been my favorite game for a while. The game's complexity increases as you advance in levels, which forces you to think critically; it boosts problem-solving and critical thinking. The fact that every coin is worth makes you focus on the game as you would not want to screw up and lose the gained coins. However, I feel that there more that needs to be done to the design. It is unreasonable to have buses and a bus stop but no passengers.
Pros
The interior design of the vehicles is exquisite and detail.
The setting environment is epic and immersive.
The player is free to choose the truck and customize the game.
Complexity if the game increase as the player advances in levels, which makes the game interesting.
Cons
There are buses, and bus stops, but the game does not have passages on the buses or waiting at the bus stops, making it somehow unrealistic.
There are no radio calls in the truck; this means drivers cannot communicate with each other during the trips.
See Also
Viewing games 1 to 7