Taimanin Asagi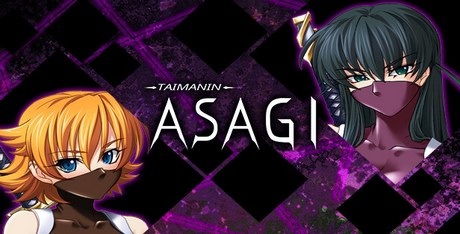 Click the "Install Game" button to initiate the free file download and get compact download launcher. Locate the executable file in your local folder and begin the launcher to install your desired game.
There are so many games released into the erotic game world that it's unusual for them to keep up a series alive for a long time. Even though some are very developed, most of the games that see the light of a release are low-quality basic games. Taimanin Asagi is the complete opposite of those. Developed by Black Lilith and with an original release back in 2005, the game has now become much more than just one game.
There are plenty of adaptations and OVAs about this series, a card game, and even a mobile title. It's quite a popular game, but even that couldn't save it from being taken down from Steam. We'll talk about the reason later on, but first, let's talk a little about what is it all about in Taimanin Asagi.
About the game
They place us in a futuristic Tokyo city where humans cohabitate with demons, magical creatures, and sci-fi technology. In this weird society they usually all live together in peace, but some rebel demons threaten this peace, luckily some people take care of these cases.
You get to play as Igawa Asagi, one of the demon-hunting ninja of a secret government branch that deals with evil beings. Asagi's younger sister Sakura is also a secret demon-hunting ninja, and they are called from their normal lives back into action when the evil Oboro and her Forbearance Army threaten to destroy the peace of this futuristic society.
Asagi and Sakura will have to fight all the rebel demons, defeat Oboro, and finish their mission before they can go back to their everyday lives.
Out of Steam for good?
Steam's relationship with erotic games is a confusing one. It's not that they don't get along, but there are some limitations as to what can see the green light, and what goes back to the online forums. Even though Taimanin Asagi was available in Steam for some time, they took it down for being too controversial.
As you'd expect, the body proportions of the characters are huge, and there are tons of sex scenes in the game. And even though it's a dark hentai title, the real problem was with one of the characters. Sakura, Asagi's little sister, turns out to be underage, and she has numerous sex scenes in the game.
But even after they took it down it reappeared a few years later on Steam, but only the prologue was there. Sure the character doesn't look underage at all, but what can you do.
Review
When you realize that they still release new adaptations about this game, you'd figure they did thing's right, and that's actually the case. Sure, more modern entries of the series like the mobile game, don't include sex scenes at all, they are purely focused on the plot and the action. This is not like many erotic visual novels out there that only include a couple situations, like Sleepover. It has a nicely developed plot, even though it lets many cool aspects of its own game world go to waste.
Graphics and visuals: The game looks amazing, great art and animation, the sex scenes are very explicit and detailed. the overall look fits very well the futuristic world it's set in. The art is top quality.d

Gameplay: The game plays nicely developed too, there are more than enough sex scenes to arouse the players, and the interactions are great too. It's easy to play and nice to see.

Sound: The voice acting is great, and so is the music. It really feels more like a hentai ova than a visual noel, and the soundtrack and voice acting plays an immense role in this.
Download Taimanin Asagi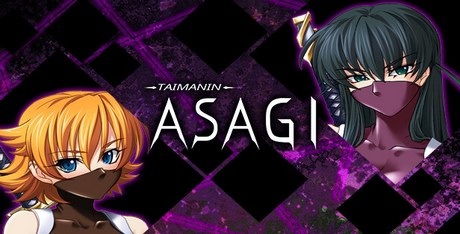 System requirements:
PC compatible
Operating systems: Windows 10/Windows 8/Windows 7/2000/Vista/WinXP
Game Reviews
Taimanin Asagi is an erotic visual novel about a battle between good and evil ninjas, featuring rough piquant scenes and an interesting story with crazy fights.
Plot
The story of Taimanin Asagi begins in Tokyo, a city of the not-too-distant future. At first glance, nothing much happens:
Cars are stuck in traffic
Crowds of people rushing to work
Skyscrapers broadcast advertisements
Petty merchants lure shoppers
Sometimes city life is abruptly interrupted and many mysterious crimes occur on the street. The city authorities explain - a gang of demonic ninjas is running rampant inside. Humans and demons used to coexist peacefully. Years ago, they made a pact of non-aggression, but now the rules have been broken. Two powerful forces oppose each other and create dark chaos instead of peace. Sexual humiliation and domination are the order of the day during brutal warfare - witness (and participate in) slapping and violent sex. Modify your body to become more agile and sexy.
Main character
To solve the issue and appease the residents, the government creates Anti-Demon Ninja, a team of mysterious fighters. They put Igawa Asagi, a sexy woman, and a real professional soldier, in charge. She looks like a sex bomb:
Breasts of size five
Long legs
Wide hips
Thin waist
Slim shoulders
Tight purple suit
Samurai sword
Every schoolboy who sees Igawa loses his mind and follows her. This girl's character is very strict, and measured, with a powerful will. Sweet Asagi followed the precepts of her parents, who were ninjas and fought for justice. The main character has a younger sister Sakura, the little girls are very cute together.
Gameplay
The gameplay is a series of static images and dialogue between the characters. The player occasionally contributes by responding to important dialogues. The authors tried to write exciting lines: they turned out sharp and sexy.
8
Taimanin Asagi is a hot, wet visual story: quality and elaborate. Recommended for fans of Koutetsu no Majo Annerose and Taimanin RPG.
See Also
Viewing games 1 to 7