The Henry Stickmin Collection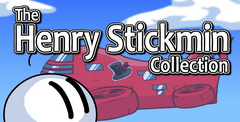 Download The Henry Stickmin Collection and enjoy six unique choose-your-own-adventure games full of humor, action, and epic fails! Help Henry make choices that lead him to success or hilarious consequences in this unforgettable series. Laugh your way to victory and play now!
Over the course of 12 years, many have grown to know and love the Henry Stickmin adventure games. Originally released in 2008 as a flash game on the site Newgrounds.com, Henry Stickmin is a hilarious point-and-click, choose-your-own-adventure style game that features fantastic writing, and many references to popular video game culture. The first release, Breaking the Bank, would be followed by 4 more entries between 2010 and 2015. In August of 2020, developer PuffballsUnited released the Henry Stickmin Collection, which combines the previous five entries of the anthology in a new, remastered form, along with a climactic sixth episode. Here are some of the features of the Henry Stickmin Collection.
A Complete Visual Overhaul
Video games have come a long way since 2008, so in order to appeal to a contemporary audience, The Henry Stickmin Collection features completely new graphics and animations, built from the ground up for this release. The difference is staggering when you look at the original game side by side with this new version.
Perhaps the most notable difference in this case would be the upgraded aspect ratio of 16:9, suitable for the modern widescreen TVs and monitors we use today, vs the 4:3 aspect ratio of the original. The new artwork is bright and colorful, and is greatly complemented by the much smoother animation created by a more seasoned developer (PuffballsUnited was only 17 when he made the first episode!).
Modernizing a Classic
Like the visuals, the gameplay itself has been greatly improved in every episode when compared to their original releases. Each episode will now benefit from quality of life additions from later episodes that were not originally present in the first few. Features like the Map, which functions as a fast travel that will allow you to go to previously visited locations and retry options made at those locations, and the Quick Time Event timers from later episodes which give players a visual representation of how much time they have to complete a QTE. These features provide players old and new with a modern experience of an internet classic, and make it a must play for gamers of all ages.
A Proper Ending
With The Henry Stickmin Collection, you get the previously released five episodes in their complete form, remastered and revamped for a new generation of fans, along with a massive sixth episode that brings the whole series to a momentous conclusion.
The sixth episode is called Completing the Mission, and according to the developer, it is three times the size of the previous episodes in terms of the breadth of content. It also features a number of different endings based on decisions you have made across all of the episodes.
8
Characters you know and love from the whole anthology make an appearance, making this a wonderful send off for Henry Stickmin. If you have ever enjoyed a Henry Stickmin game over the past twelve years, you owe it to yourself to experience this final chapter.
Pros
Remastered graphics and new animations are fantastic
Classic point-and-click gameplay
Cons
Some video game references can be cringey
Download The Henry Stickmin Collection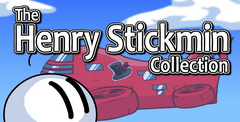 System requirements:
PC compatible
Operating systems: Windows 10/Windows 8/Windows 7/2000/Vista/WinXP
See Also
Viewing games 1 to 8