UFC: Tapout 2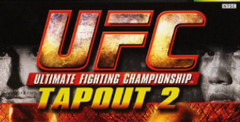 Click the "Install Game" button to initiate the free file download and get compact download launcher. Locate the executable file in your local folder and begin the launcher to install your desired game.
People say:
7
While an uncompromising dedication to realism doesn't exactly cripple Tapout 2's mixed martial arts action, it does limit the appeal for those unfamiliar with the sport. For example, most of the fighters are unrecognizable unless you're a UFC fan, and the fact that they're all dressed for the same Hanes commercial doesn't help, either. But at least these pugilists are limber, lifelike, and brutally solid, unlike the plastic people in previous UFC titles. Plus, the fighting system, although newbie-friendly, is complex enough to encourage mastery. Each fighter has a few custom kick-n-punch combos, and they all share the same intuitive commands for submission holds and counters. Once I'd warmed up to kicking shins and wranglin' in the reversal-heavy man-pretzel grapples, I had a good time battling buds in the Versus mode. And when you both acquire the skills to survive for more than 20 seconds, the fun really heats up. I can't say as much for the single-player contests, with their Everest-steep difficulty curve and lack of continues, though. The Career mode offers the same action, but with more generic, less-balanced combatants--although building my own beefcake in tighty whities (known as The Tenderloin Tussler) is more fun than using the stock fighters. Overall, UFC aficionados will dig it, and even the uninitiated might enjoy Tapout 2's two-player brawlin'.
7
UFC is such a niche sport, I bet jai alai players are jealous they don't get a game, too. Tapout 2 incorporates so many different combat styles, it's hard to do them all justice--the capoeira fighter I created had about one move that looked vaguely capoeira-esque, and it was one I had to unlock. The fighters here look great in a shiny Ken doll sort of way, but the gameplay and general presentation are merely passable. Striking moves lack variety, the promising Career mode suffers from bad design, and you can wax the floor with computer-controlled characters if you're willing to employ cheap and repetitive tactics (which I am). For the hardcore UFC fans in the house only.
5
Every time I play a new UFC title, the result is the same: I get a sudden urge to be doing something, anything, else. The problem may lie with the fact that I'm not a real-life UFC fan, so the fighters all look the same and their combat styles seem interchangeable. But it probably has more to do with the boring gameplay, which is just not much fun. Matches often last mere seconds, so you'll spend more time on the Loading screen than actually fighting. You'll win round after round with basic combos and simple submission moves, keeping the excitement level between ho-hum and unremarkable. At least this version looks real good and has a fairly decent Career mode.
Download UFC: Tapout 2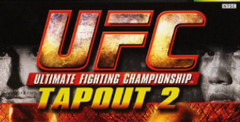 System requirements:
PC compatible
Operating systems: Windows 10/Windows 8/Windows 7/2000/Vista/WinXP
Other Games by Dream Factory