3D Ultra Pinball Thrillride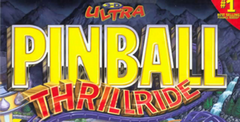 Click the "Install Game" button to initiate the free file download and get compact download launcher. Locate the executable file in your local folder and begin the launcher to install your desired game.
Ever since the simple days of Windows 95, there has been a digital pinball game worth sinking time into. Then of course, before that there was the real thing in the arcade but who has the time or the shrapnel in their pocket to do that now. Heck, we all carry cards these days. So, the next best thing is finding a video game pinball alternative with all the bells and whistles. Well, that's exactly what 3D Ultra Pinball Thrillride aims to offer.
This game plays like other virtual pinball classics such as Devil's Crush, Pokemon Pinball, Pinball Dreams, Pinball FX 2, Addiction Pinball and Zen Pinball. This game aims to offer a classic pinball experience with no silly gimmicks, just a pure and honest game of pinball. So can this game make a connection, or will the ball simply fall through the cracks? Here is our review of 3D Ultra Pinball Thrillride.
A Pinball Funhouse
First and foremost, let's talk about the theme of this title, as this is where a lot of the differences from other 3D Ultra Pinball games will lie. This game takes on a carnival style amusements sort of theme, complete with wacky designs and table-based sounds and animations that offer whimsy when playing. It's a fun theme that does all it can to offer the magic of pinball without straying outside the realms of reality, allowing the gameplay to still retain its realism.
Then speaking of the gameplay, this pinball outing really focuses on delivering an overall experience to the player beyond hitting a ball aimlessly. You'll have to get your ball into specific sections of the table and complete a series of tasks to progress. It's a unique approach to creating a Pinball experience and one that keeps things fresh, even in those long sessions where you're on the hunt for a new high score.
Lacking In Areas
While the gameplay is fun and the thematic direction is great. It has to be said that the game doesn't compare to the Pro Pinball series, its closest rival. 3D Ultra Pinball Thrillride simply can't compete in terms of visual refinement and the physics within this title, while completely serviceable, are far from the total realism that its competition provides.
Also, while the gameplay is varied, sectioned off and unique, its also very easy. You'll find that you'll have to play for up to an hour just to get anywhere near your best score. Obviously, difficulty is subjective but when pinball is known for its quick, pick up and play nature, it's a little off putting that you'll have to set aside hours of your day just to play a few games.
The Verdict
Overall, 3D Ultra Pinball Thrillride is a game made with the casual player in mind. For purists, we would recommend the Pro Pinball series. This game offers a much more relaxed experience that doesn't take itself too seriously. As a result, the game does feel unfocused at times, far too easy and it does lack the refined look and feel that competitors can provide.
5.5
That being said, it is still one of the better pinball sims of its era and for a fan of these games, it's still worth a shot.
Pros:
Fun funhouse theme
Cool sectioned table challenges
Cons:
Games are too easy and can be time consuming
Visuals are average at best
Physics aren't realistic enough
Download 3D Ultra Pinball Thrillride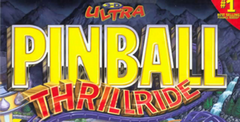 System requirements:
PC compatible
Operating systems: Windows 10/Windows 8/Windows 7/2000/Vista/WinXP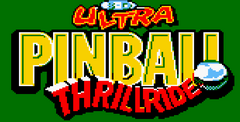 System requirements:
PC compatible
Operating systems: Windows 10/Windows 8/Windows 7/2000/Vista/WinXP
GameBoy Color Screenshots