Addiction Pinball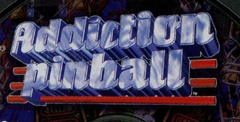 Click the "Install Game" button to initiate the free file download and get compact download launcher. Locate the executable file in your local folder and begin the launcher to install your desired game.
a game by
Microforum
Genre:
Board Games
Platform:
PC
Editor Rating:

8

/

10

, based on

2

reviews
User Rating:

7.6

/

10

-

5

votes
Rate this game:
See also:
Pinball Games
It seems like every new PC pinball game raises the standard for realism. Addiction Pinball goes even further, however, making it difficult to even remember what pinball games were like before this title came out.
It's not the features, which consist of the standard nudges, multi-balls, dot-matrix displays, and crisp controls, that make this game shine--it's the style in which they're presented. With four views in high resolution and color depth, AP looks better than any pinball game ever created, right down to the reflections on the silver ball itself. There are only two tables, but they're expertly created, featuring many sub-challenges and an appropriate CD soundtrack. One word sums up this game: Wow.
PROTIP: On Rally Fever, watch the tach on the right, near the plunger; when it's in the red, you'll shoot with more power.
Download Addiction Pinball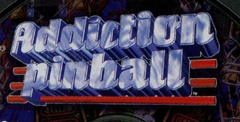 System requirements:
PC compatible
Operating systems: Windows 10/Windows 8/Windows 7/2000/Vista/WinXP
Game Reviews
Overview
There you stand, eye-to-LED-display with all those pretty, flashing lights taunting you, calling you to the flippers, sounding the siren song, trying to coax you into inserting another 75 cents. You know you're good, you can beat it, but you're onto the pinball's wily charms and last time you checked there was no coin slot. That's because this pinball is on your computer. Addiction Pinball is just that: addictive.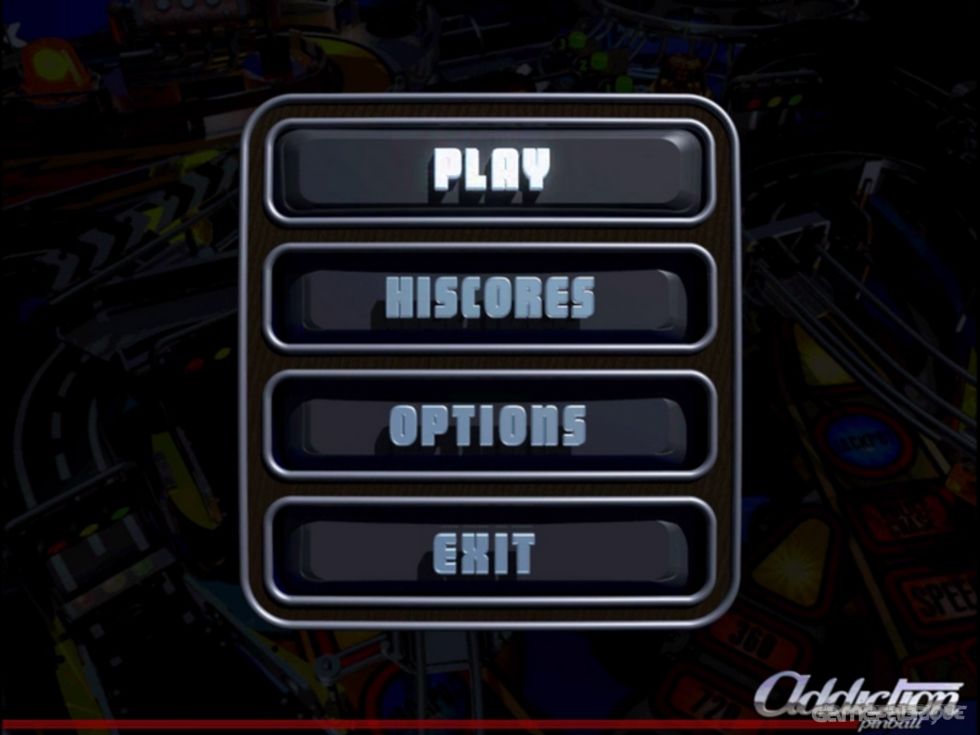 This game is about as real as a computer pinball game can possibly get. In fact, it is so realistic, even the Pinball Owners Association has given its endorsement.
Gameplay, Controls, Interface
Try your skill and luck at two different tables based on two of Team17's other games: Worms (which is a silly war-style game with worms) and World Rally Fever (which is a racing-style game). The controls are simple and just like a real pinball machine: two flipper buttons and a launch button (sorry, no pulling back the spring on these tables). In addition, you can also nudge the machine up, left and right, but don't overdo it or you'll end up tilting. The main object in the game is that of every pinball game out there: score a lot of points. This is achieved with a variety of sub-games that require you to make various skill shots or play the "video mode" on the LED display.
The most challenging of all aspects is the multi-ball mode where you play three balls at once! Overlapping the top of the table (due to lack of space on the screen) is the LED display that shows everything that is currently happening in the game. Because the LED is always very animated, I found this placement to be a little annoying as it gets in the way of the table itself. This would have been easier to read and not as distracting if it were placed out of the way off to the side, or if it could be disabled when not needed.
Both tables feature five viewpoints that can be used to see more of the table and take in all the beautiful graphics. Because the graphics are so nice, detailed, bright, flashy, and the table is two-dimensional it sometimes makes it hard to figure out exactly where your ball is when it rolls behind something until you've played awhile. I found that frequently switching the viewpoint helped until I understood where the ball goes when it disappears behind something. After you get past these two-dimensional limitations, the game becomes a lot of fun. Unlike other pinball games I have played, this one does not scroll which makes the game much easier to play, as you can see the whole table at a glance.
Graphics
Can you say fabulous? No? Well, that's probably because your mouth is currently hanging open. Now close it before you drool on the keyboard. I'm not sure if they just created an actual pinball machine and took pictures or if it was virtual from the start. As you can imagine (or see by the accompanying screenshots), the graphics are bright, colorful, and very detailed, which makes the tables look very realistic. The ball is absolutely incredible-looking with the way it shines. To gawk at everything on the table, you'll need to check out all the different views available. Also, there are a few different resolutions and detail levels available.
Audio
If you have played a recently-released pinball machine, then you already know what these tables sound like. Sound effects, music, sound effects, and did I mention sound effects? The individual sounds and music are very well done. While you are playing, the music tracks will change as things happen on the table. This becomes a problem as the game locks up for a second while the CD accesses the tracks. As you can imagine, this can throw your timing off. Fortunately, this usually only happens when the ball is somewhere on the table that won't cause you to miss flipping the ball.
System Requirements
Required: 75 MHz Pentium, 16 MB RAM, Windows 95 or NT 4.0 (with service pack 3), 2X CD-ROM drive, 1 MB SVGA video card, 20 MB hard drive space, DirectX 5 compatible sound and video drivers.
Recommended: 120 MHz Pentium, 32 MB RAM, 2MB video card.
Supports: Thrustmaster Flippers, Phillips Virtual Pinball peripherals
Documentation
"Forty-six pages to learn pinball? How complicated is this thing?" was my first thought when opening the package. This manual is written in both English and German with about twenty-three pages for each language. In those twenty-three pages (sorry, I don't read German) both tables are explained in detail with diagrams of what is what and where on each machine. This is helpful to know how to really play each table as pinball isn't just smacking the ball as hard as possible to keep it in play -- unless you don't read the manual in the first place...
Bottom Line
This game is rock-solid. Although I have a few gripes about it, they are mainly due to monitors being two-dimensional (which I suppose I can't blame the software developers for). It is games like this that make you want to have a holographic display. Until that day comes, this is the closest you can possibly get to a real pinball machine. It looks great, it sounds great, and it plays even better. This is a must for all pinball enthusiasts, and most anyone else will likely enjoy it also, which is why I give this game a score of 91.
Other Games by Microforum