Dark Hour for Quake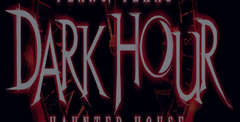 Click the "Install Game" button to initiate the free file download and get compact download launcher. Locate the executable file in your local folder and begin the launcher to install your desired game.
Overview
Rather than trying to outline the product myself, let me go ahead and give you the company line: "The essential collection of all-new levels for Quake! All new from Microforum, this essential collection of levels, cheats, hints and tactics is the most comprehensive ever assembled for the decade's hottest game -- Quake!"
"Journey back into the depths of hell, battling a never-ending onslaught of monstrous armies whose only goal is to destroy you! This collection of levels features incredible new background graphics and detailed environments to thrill even the most seasoned Quake veterans. As a bonus, we've crammed in a list of Quake Clan sites and a directory of web servers where you can challenge other Quake warriors to the ultimate deathmatch! And we've also included a collection of hints to help you impress your friends and slay your opponents." There you have it.
Dark Hour is the latest in a series of Quake add-ons, facing stiff competition from the likes of Rogue and Hipnotic, both of whom have recently released id Software-sanctioned Quake action packs. How does it stack up? Well, let me start by explaining what I expect from a game expansion set. First, I want something new. New monsters, weapons, levels, items, and an occasional surprise. Second, I want enough of it to last. Third, I expect something that makes the original game look better, as opposed to something that relies on the original game to prop it up. Finally, I want something that will give me my money's worth -- in other words, I don't want to feel like a sucker for going out and buying a mediocre product. How does it stack up to these criteria?
Installation and Setup
First of all, the installation was certainly lacking. Inside the box, there is only a CD jewel case with no instructions, pointers, warnings, or anything else that might prove helpful to an inexperienced user. This is, in my opinion, totally inexcusable. At the very least, they could have included a simple sheet of paper with installation instructions and simple troubleshooting information. In addition, I experienced trouble with installation the first time and had to start again. Since there was no help, I was on my own. In addition, I had multiple problems trying to install individual add-on levels from the CD. All in all, setup was both poorly documented and executed.
Interface and Story
At first, I was impressed by the interface. It is a non-standard Windows interface (good luck, DOS users) with somewhat of a fresh look. However, as soon as I started using it, it became evident that the interface was more window dressing than anything else. If you use anything other than the default small fonts in Win 95, you will see clipping problems all over the place, making parts of the text entirely unreadable.
Dark Hour's package has an introduction and background to the game. It actually puts a storyline to Quake (something that has been missing, although not really missed), but the biggest problem is that the story sounds like it was written for an entirely different game. You are told that you are supposed to find your buddies (the ones that have not turned into zombies) and rescue them. It suggests that these other soldiers will follow you to escape from Quake. Reading this, I got the impression that they had implemented something in QuakeC that would actually do this. In reality, no; it was all just a fairy tale. You won't find anyone or anything even remotely friendly in this add-on, and it made me wonder if the marketing department has ever met the development team. Obviously not.
Graphics
This is the best part of the add-on. Although that is not saying much, there are some new textures in some of the levels, and they are usually implemented well. As can be seen from the screenshots, there are actually areas that do not share the dark, dull earth tones that blanket Quake, and they are very welcome. However, they are few and far between and they tend to decorate rather weak levels, detracting from their value. Unfortunately, there are no new weapons or enemies, so the only new graphics you will see are wall textures.
Documentation
To put it in one word: zilch. There are no installation instructions, and the existing docs were cut-and-paste data. Particularly, the "list of Quake Clan sites," "directory of web servers" for Internet deathmatches, and "collection of hints to help you impress your friends and slay your opponents" are for the most part non-existent and not very helpful. Rather than wasting your time with their web server list and directory of web servers (which is simply a list of other people's servers), you would do better downloading QuakeWorld from Stomped. This is much better than any Quake website directory and you can use its automatic query and connection capabilities. In addition, the "collection of hints" is more like a list of Quake C commands and aliases. The documentation is unorganized -- merely one huge text file that you are forced to scroll through to try and find a morsel of value. Trust me, nothing you learn here is going to impress any of your friends. That's just salesman-speak.
Levels
The levels themselves are not all that bad, but they are not very good either. I did not really enjoy playing them, and felt more like I had been sent on a mission to walk around and shoot things. These levels pale in comparison with the original Quake levels, and are even worse when compared to the polished, refined levels provided in the two new id-sanctioned Quake expansion packs by Hipnotic and Rogue. Some of the levels are not totally finished, and you will find walls and corners disappearing into the gray as you approach them. These kinds of problems are things that any semi-experienced Quake level editor should be able to detect and weed out, and there is no excuse for having them in a finished product.
Bottom Line
In a game add-on, I want new weapons, monsters, traps, items, tricks, and generally something newer and better than the original. If not, I at least would like to see a lot of levels to choose from (the old quantity over quality argument). This game has neither. With fewer than 20 levels and nothing new in the way of monsters, weapons, or any other surprises, it simply falls flat on its face. The most redeeming factor about this product is the graphics of a couple of the levels, which do break the "grey-brown-green" dull tones of the original Quake. However, the graphics really aren't all that great, and there aren't that many new ones.
The documentation is shoddy, installation is buggy, and the interface is poor. The included hints and helpers are simple lists of command-line parameters and Quake console commands that seem to have been cut-and-pasted from some technical documentation file. If you have to choose from the mess of Quake add-ons out this spring, you can do better. Much better. If you haven't gotten this product, I would suggest that instead you look for the two Quake add-ons that I mentioned above. For about the same price, they have much better levels, new monsters, new weapons, new items, great soundtracks and lots of surprises. If you have gotten this product already, I propose that you use the CD as a coaster for your cocoa mug while you download higher-quality single-player and deathmatch levels from the Internet.
Download Dark Hour for Quake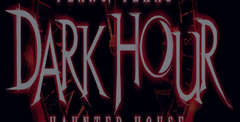 System requirements:
PC compatible
Operating systems: Windows 10/Windows 8/Windows 7/2000/Vista/WinXP
See Also
Viewing games 1 to 14