Pinball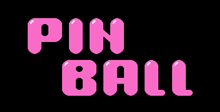 Click the "Install Game" button to initiate the file download and get compact download launcher. Locate the executable file in your local folder and begin the launcher to install your desired game.
a game by
Nintendo
Genre:
Simulation
Platform:
NES
Editor Rating:

7

/

10

, based on

2

reviews
User Rating:

7.0

/

10

-

2

votes
Rate this game:
See also:
Pinball Games
Manufacturer: Atari
Machine: Lynx
Difficulty: Easy
Available: 1992
Number of levels: 2
Theme: Pinball
Full Tilt Action
Wow! Elvira and the Party Monsters break into the Atari Lynx along with Police Force, another popular arcade pinball title. These two blockbusters have come full circle and are both featured in one 2 Meg card for the Lynx!
Elvira is, as always, stunning in every detail. The number of interactive objects and goals for Elvira and the Party Monsters is unbelievable, as well as the digitized voice of Elvira herself! With a translation this good, I hope to see an entire Pinball Jam series with some old favorites like Pinbot, High Speed, and Black Knight. Even the jamming' multi-ball sequences are great! This will make you toss your tokens for sure! Limber up your flipper fingers!
MONSTER SLIDE - 200.000, 400,000, 600,000, 800,000, etc.
TRAFFIC LIGHT - 10.000, 20,000, 50,000, 75,000, 100,000.
SKULL CAVE - This is the target for a multi-ball round.
CITY JAIL - progressive points multi-ball-lock zone.
PARTY PUNCH 25,000, 50,000, 75,000, 100,000, 150,000.
HAHDCUFF BONUS - Accumulates as you play Pinball Jam.
Calling all Units!
In Police Force, the object is to (multi-ball) and go after the bank robbers. At the same time, you can clean up the neighborhood by bringing to justice the Machine Gun Croc, the Drug Rat, and several other unmentionables.
You can really rack up some big points in the firing range! Pull the plunger back one notch from full power, and you can watch the spinner tally up 100,000 points if you land on the last light meter! The Traffic Light is a simple ramp to hit, so shoot there often. Police Force, with Elvira in the wings, makes Pinball Jam hot!
Download Pinball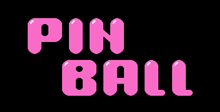 System requirements:
PC compatible
Operating systems: Windows 10/Windows 8/Windows 7/2000/Vista/WinXP
P-200, 32 MB RAM
Game Reviews
Seven issues ago I reported on the new generation of pinball games, an industry now celebrating its 60th anniversary. I've since become a born-again pinball fanatic, so it's no surprise that I recently found myself at the 6th Annual International Pinball Expo in Chicago.
All of the major pinball companies were there: Bally/Midway, Williams Electronics Games, Data East, and others. Data East was offering field trips to its nearby pinball factory, where the curious could witness the step-by-step construction of a brand-new pinball machine. Since I had already toured the factory a few months ago, I headed straight over to the exhibition hall.
Antique pinball tables from earlier periods in the game's history lined the floor, to the delight of pinball fanatics. Numerous seminars - on topics from game design to restoration techniques - were open to all. But since I have the attention span of a sleeping weasel, I didn't go to any of them. Instead, I was much more interested in checking out the hottest new games.
Among the new tables from Williams are Diner, Riverboat Gambler, and Funhouse.
In Diner, your goal is to serve food orders to five demanding customers so you can collect tips. This table serves up all the sights and sounds of a real diner, including jukebox skill shots, E-A-T lanes, grill bonuses, and, of course, the Special of the Day.
Riverboat Gambler puts you on a floating casino complete with roulette, blackjack, five-card poker, and the Lucky Lady slot machine. A unique control panel allows you to bet on either red, black, or green at the roulette wheel.
Funhouse is a nostalgic reincarnation of Aladdin's Castle from Chicago's late, lamented River-view amusement park. Dominating the playfield is the animated head of Rudy, the funhouse barker, who picks a different name for each player (up to four) and continues to address each player by that name for the entire game. Although he's helpful at first, Rudy soon realizes that you are advancing the clock toward closing time, and he begins to get angry. When the clock strikes midnight, Rudy falls asleep and starts to snore. Shoot the ball into his mouth for a multi-ball jackpot play.
Bally/Midway's new games include Radical and Dr. Dude and His Excellent Ray. In Radical, the table is a skateboard park where you can shred your way through a myriad of ramps, including an open-sided, on-the-edge vertical ramp. The Skate or Die Multi-Ball play can net you up to ten million points on a single shot. Radical also features an exclusive gizmo called the Diverter that automatically guides the ball to different scoring areas so you can experience every curve, swerve, and killer trick.
Dr. Dude and His Excellent Ray fills the prescription for way cool pinball. Get yourself a Rock 'n' Roll heart, a Magnetic personality, and the Gift of Gab, then take a spin in the Molecular Mixmaster to activate the Excellent Ray. Work your way up the Dude-O-Meter and score the world's first gazillion points!
Data East has a bunch of licensed titles, such as Back to the Future, Teenage Mutant Ninja Turtles, and (it was only a matter of time) The Simpsons.
Back to the Future combines all three of the movies into one wild game featuring the voices of Michael J. Fox and Christopher Lloyd. Another highlight is the background music by Huey Lewis and ZZ Top.
Teenage Mutant Ninja Turtles wasn't finished when I saw it, but should be by the time this magazine comes out (and just in time for the second Turtles movie).
But the game that really blew everyone away was The Simpsons. It's so awesomely enjoyable that you don't even have to like pinball to play it. The first thing that grabs you is the brilliantly colored artwork by Matt Groening and the digitized speech by all of the characters from the hit TV show (recorded especially for Data East). When you walk up to the table, you'll hear Homer's boss, Mr. Burns, implore you to "Put more funds into the machine!". When you press the start button, the familiar strains of Danny Elfman's "Simpsons" theme song come wafting through the clouds. And when the ball drops through the top "doughnut" lanes, Homer gleefully exclaims, "Sprinkles!".
Three big bumpers are shaped like the suspiciously glowing cooling towers of Springfield's nuclear power plant. Listen to Principal Skinner or Ms. Krabappel scream in pain with each hit from Bart's slingshot. Help Marge get three strikes at the bowling alley to activate the ball locks and light up her tower of neon-blue hair. If you bobble the ball, you'll be ridiculed, "Don't you know how to use flippers?!". If you lose it, you'll hear the dreaded words, "Smithers, fire that man".
Elfman's manic music and a staggering amount of sampled speech work together to create a giddy, fevered atmosphere. In fact, I had so much fun playing The Simpsons that I completely neglected to do well. Me and Bart - we're both underachievers.
NES/Famicom/Dendy Screenshots