Xenoblade Chronicles X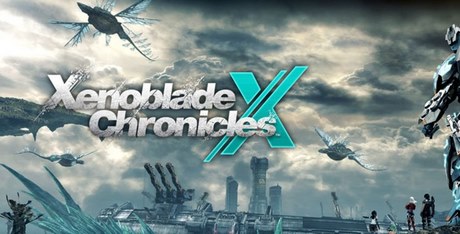 Download Xenoblade Chronicles X and explore the vast world of Mira in this epic action-RPG! Battle monstrous creatures, unravel mysteries, and forge a new future for humanity. Dive into the adventure and play now!
What's the best way to save a struggling console? Introduce a game of a franchise that was acclaimed on its previous machine. That's what Xenoblade Chronicles X aims to accomplish on the Wii U console, something that's having difficulty seeing the same engagement numbers as its preceding Wii. So the impact will have to be significant with this JRPG title; there's no doubt about that.
There isn't much doubt that Xenoblade Chronicles X can be a good game, despite the title being not considered canon to the series. The previous game was excellent, winning accolades as one of the best JRPGs of this century. That, however, leaves the game with a big job to do in winning over console players unconvinced by the hardware. So let's see if Xenoblade Chronicles X can save Wii U's fortunes!
Ground Xeno
Xenoblade Chronicles X has an almost immediate impact that there will be a lot to love about the game. The world is vast, the story is rich, and the combat is marvelous - and that's only the first couple of hours of the fun. The title follows much of the previous mechanics, adding additional quality-of-life features such as new pathfinders, battle strategies, and abilities.
There isn't much point in heading into story depth, as that makes up the core of the game's entertainment. But what we can say is it's very well-written, gripping as ever, supplemented with the beautiful visuals of New Los Angeles and beyond. So what will players set out to accomplish in this compelling universe?
Xenoblade Chronicles X is not part of the series lore but is set in the same universe. Hence, the game is not considered a successor to the first title but adopts the name X, signifying a spin-off to the franchise. Many players would be understandably worried about a compromise on quality, but it's simply not so. You'll take control of your customizable character amongst a party of travelers, solving quests and building a team to fight off aliens hellbent on destroying humanity.
We'll have to come out and say it - Xenoblade Chronicles X is an excellent game. Despite its vast world and endless series of combat encounters, there aren't too many dull moments. If we did have to complain, the learning curve for gameplay is pretty steep - not an issue for seasoned JRPG players, but troubling for new ones. Otherwise, it's hard to find fault with this futuristic epic.
A Chronicle to Remember
We'd argue that Xenoblade Chronicles X would entice players over to the Wii U, but is one game worth buying a whole new console? Probably not, but let's not forget that many believed the Nintendo 64 just because of The Legend of Zelda: Ocarina of Time. The former title has that feel about it. Still, it's at player discretion whether they'd dedicate a significant portion of funds to a good game.
9
But all considered, Xenoblade Chronicles X makes good use of the hardware, offering stunning visuals, seamless combat mechanics, and a worthy control schematic. Apart from the difficulty, you'd feel general gameplay is flawless. It's one to remember and one of the few games to put the Wii U on the map.
Round-Up - Pros & Cons
Pros:
The compelling storyline that keeps players intrigued
An immersive world that overs endless exploration of potential
Fantastic battle system keeping combat exciting
Cons:
A steep learning curve is not ideal for new players
Download Xenoblade Chronicles X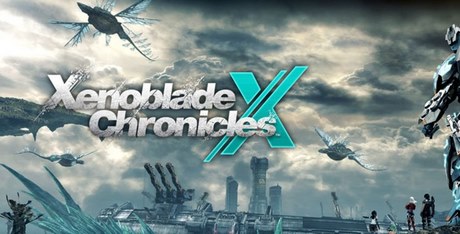 System requirements:
PC compatible
Operating systems: Windows 10/Windows 8/Windows 7/2000/Vista/WinXP
See Also
Viewing games 1 to 8