Fire Emblem: Awakening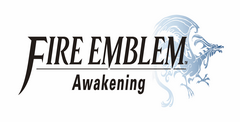 Download Fire Emblem: Awakening and lead your forces to victory in this captivating tactical RPG! Build relationships, strategize your battles, and shape the destiny of a continent at war. Rally your heroes and play now!
Before Fire Emblem: Awakening I remember being so excited and in the year it came out it was actually one of my most wanted Nintendo 3DS games. Like many people I had heard about how popular this game was in Japan, so I was excited to see what this would be like on the new powerful Nintendo 3DS hardware. Like many people, over the years I have gotten more interested in the franchise because of all the characters that they end up putting in Smash! I wanted to take a look at this game and share my thoughts on why I think it is one of the best games on the console!
A Mission Gone Bad!
I do not want to go into too much depth about the story of Fire Emblem: Awakening for a couple of reasons. First, it is extremely complex with many characters, plot twists, and story arcs that I do not think I could do it justice. However, the story is also very epic and I think best being experienced first hand. The basics of the story are that there is a city close by and its ruler has been acting rather odd. You are sent to investigate what is going on and, in the process, things go very bad, and monster's attack! This leads you onto an epic quest and you do become invested and want to know what is going on.
Flip That Switch To Max
Fire Emblem: Awakening is a game that was designed with taking advantage of the capabilities of the Nintendo 3DS in mind. This is a game that is made with the idea that you have the 3D slider all the way up to the max as it has some great 3D effects. What if you are playing this on a 2DS, a PC monitor, or even if you do not like 3D? Well, I am very happy to say that this is a fantastic looking game. Even though it did not come out late in the life of the 3DS, this is still a tremendous looking game. The character models are very well detailed and there is a ton of little details in the various environments that really do help get you more invested in this world and what is going on.
In It For The Long Haul
This is a truly epic adventure and a game that is going to take you a very long time to get through. Before, Fire Emblem: Awakening I had dabbled with the games on the Game Boy Advance and the Game Cube, but I am not an expert by any means. It is your typical Fire Emblem game. It is a strategy RPG where you have to move around on a series of tiles that make up the game world. The battle system is a lot of fun and I think that they did scale it back a tad here thinking that for many people, this could be their first Fire Emblem game.
As well as the main story arcs that you will be partaking in, you also have a ton of side quests as well. These are good in that you can sometimes get some really cool items and learn more about the game world.
9
Fire Emblem: Awakening is a massive and I mean massive game that is going to demand all of your time. It is a very well made strategy RPG and I think it would be a great place for someone new to the series to start with. While the game is very deep and if you were to watch a gameplay video, you may think that it looks overwhelming. I do feel that they do an excellent job of teaching you how to play the game. Also, the story is fantastic and those great visuals (especially with the 3D cranked up) really do get you more into what is going on.
Pros:
I was very entertained by the main story
This game has tons of quests and content
It looks fantastic
The gameplay is very deep, but not at the expense of being accessible
Cons:
I do feel the graphics are designed with being played with the 3D cranked up in mind
It can be hard when a character you are connected to dies!
Download Fire Emblem: Awakening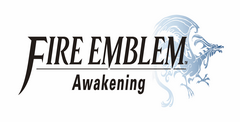 System requirements:
PC compatible
Operating systems: Windows 10/Windows 8/Windows 7/2000/Vista/WinXP
See Also
Viewing games 1 to 8