Stella Glow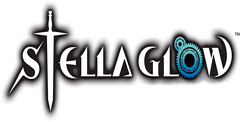 Click the "Install Game" button to initiate the free file download and get compact download launcher. Locate the executable file in your local folder and begin the launcher to install your desired game.
Stella Glow feels like one of those games that anime fans would come across and think, "hmm, it might be worth a try." After all, the title is unaffiliated with any franchise, series, or brand, attempting to stand alone as a solid independent tactical role-playing game. Whether it manages to do so is a stretch, given the heft competition of similar genre games on the handheld console.
But the developer's success in some independent games also leads to the idea that Stella Glow could be good, even though we know very little about the title. That's what we're here for. Let's debunk the mysteries and analyze whether this tactical RPG is worth investing your time and money in.
Which Witch?
It's almost a given with games with JRPG elements that there's going to be a long and intricate plotline outlining the current circumstances and setting the tone for the gameplay. Honestly, it's tricky to summarize the narrative of Stella Glow. But the most concise description is that you're a man with amnesia in a mysterious land, tasked with uniting four witches to rid of the world's evil.
Somehow, you start to get on board with the lore of this world and understand that gameplay is relatively straightforward. Outside combat, you'll interact with the world, trying to earn the witch's favor and convince them to unite with the others. In battle, you'll fight off the growing evils with tactical, turn-based approaches. The way you play, your achievements, and your accomplishments affect your relationship with the witches, ultimately impacting the game's ending.
So more to the point, is Stella Glow any good? Surprisingly, players will find themselves pretty immersed in this world. Albeit initially confusing, the gameplay is eventually intuitive. With the relationship mechanics at play, you'll find yourself motivated to achieve and complete all available tasks and feats spread throughout the game world.
It's a surprisingly good title for one with no previous lore to build on; Stella Glow creates its world and does a remarkable job of it. Despite initial difficulties getting your head around how the gameplay works and how everything ties together, the developers have made an idyllic tactical RPG with quite a bit of entertainment value.
Stella's Glowing
It's probably Stella Glow's intricacies at the start that let it down as a fabulous title. The ideas are good, the gameplay is solid, and the world is immersive. However, it takes a bit too long to get on board with everything that's going on, and you will see only a few successes quickly. That's likely to deter a fair few players but would attract those that enjoy a more tactical challenge.
8
Resonance of Fate shares a similar progression, albeit with a different theme and ambition. But falls flat in the sense that initial gameplay is complicated and could be more intuitive at the start. Ultimately, sticking with Stella Glow through the learning obstacles is worth it, as you'll likely enjoy the game once your head's around it.
Round-Up - Pros & Cons
Pros:
Gameplay diversity that varies your experience
The relationship mechanics create different endings
The game world is beautiful
Cons:
Mechanics are a bit complex at the start.
A heavy narrative that will take a while to understand
Download Stella Glow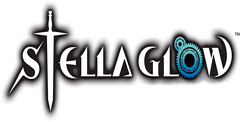 System requirements:
PC compatible
Operating systems: Windows 10/Windows 8/Windows 7/2000/Vista/WinXP
Game Reviews
A boy with a lost memory and a girl whose family took him in - what fate is in store for these two in the world history of strategic RPG - Stella Glow? Travel and make new friends and acquaintances in a world where song can eradicate evil.
Two in a magical world
The small village of Mithra has never been known for its heroes, merchants, or any other prominent people. However, it was near this village that a lost boy with amnesia was found. The kind woman Rosa and her daughter Lisette found a new family that day. The boy could not remember his name or age, so his new family named him Alto. Alto and Lisette grew up as perfectly ordinary village children. However, their lives change markedly from the day Lisette was born, during which the whole world was exposed to danger.
A dream of destruction
After celebrating Lisette's birthday, Alto sets out to take out an order to destroy a pack of wolves that is preventing traders from transporting goods. However, in the woods, instead of wolf howls, Alto heard a beautiful singing. Walking to the voice, the protagonist saw a beautiful girl who introduced herself as Hilda and advised him to leave his native village. That day, all of the villagers were encased in a crystal with the help of Hilda the witch's Song of Destruction. Alto and Lisette survive only because of a gift from Lisette, the protagonist, who turned the girl into a witch.
The elements against time
Lisette and Alto learn that Hilda is going to imprison half of humanity in a crystal. To thwart the powerful witch, Alto must find four witches who correspond to the four natural elements:
The Witch of Water - Thanks to Alto and the crystal he gave her, Lisette becomes the Witch of Water. Water gives life and so Lisette can heal the wounds of the whole crew.
Fire Witch - Priestess of Amatsu temple and fire witch. She is the only survivor of the volcano in the province of Amatsu who is capable of suppressing the forces of the volcano and protecting her homeland, but she is no longer able to perform her song due to her role as a priestess.
Wind Witch - Good-natured and naive Popo uses her songs and powers to protect a town whose inhabitants hate her. Popo and the residents believe the mayor, who manipulates everyone to his own ends
The Witch of the Land - Mordimort was born a princess, but lost her home and family at the age of five, becoming a traveling caravanner. Lazy by life, Mordimort only uses magic to make her life easier
When all four witches come together they must perform a song that will break Hilda's spell. However, getting all the witches together is not easy, for Hilda and her forerunners never stay away.
9
Travel the world with the company of your newly acquired friends and gather all the witches to defeat your most powerful opponent. Use your strategic abilities to build teams and save the magical world of strategic RPG - Stella Glow.
Similar Games
Viewing games 1 to 8