Apollo Justice: Ace Attorney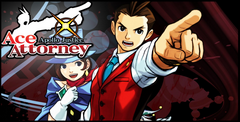 Download Apollo Justice: Ace Attorney and step into the courtroom as a rookie defense attorney! Investigate crimes, gather evidence, and defend your clients in this captivating adventure. Are you ready to seek justice? Play now!
As the fourth game in the series, Apollo Justice: Ace Attorney really nailed the formula that we had all come to know and love. This game is interesting in that it was released for the Nintendo DS, 3DS, and on mobile platforms too. If you like the Phoenix Wright games you are going to have a blast with this as you try to prove that you are the best lawyer around!
Apollo, But Not Creed
This series is well known for its story and Apollo Justice: Ace Attorney has a great story. Phoenix has had his law license revoked and now he is mentoring a hot shop up and coming attorney called Apollo Justice. Apollo along with Trucy are working together to solve four interesting cases.
The story here is great stuff and Apollo is a very interesting character. You have four cases in the game and there is a good variety ranging from theft, a hit and run, and even murder. The game has some great and over the top writing and it is very easy to get pulled into this dramatic world.
Working The Case
The gameplay of Apollo Justice: Ace Attorney is very similar to the previous games. You have clients and you need to defend them. There are two gameplay styles here there is the investigation phase where you will explore the world to gather evidence and get a better idea of what really happened. You can talk to characters and examine stuff to try and get the best possible idea of how to win the case.
The other part of what you will be doing is the trial. The trial is when you get to deal with the witnesses and try to unnerve them so they do their "tells" so you can catch them in a lie. You also get to use the evidence you found to try and swing the case in your favor. I know this does not sound all that great, but anyone who plays this series will tell you just how exciting this is. As the game was built around a touch screen, there are some fun touch screen controls here, but I feel they could have gone a bit deeper with this.
A New Coat Of Paint
One thing that I really liked about Apollo Justice: Ace Attorney is the way that the game has kept the same visual style of the previous games, but things are much clearer and better quality this time around. The characters have more detail and it is much easier to get a gauge on their expressions now. The game world is very interesting and there is a real level of polish here that makes it a good step up from the last game.
As well as looking good, this game has a great soundtrack. The main theme is very catching and all of the new music is great too, one of the cases actually has a lot to do with music which is fun. I also liked how they used some of the popular tunes from the previous game too which is great fan service.
8.5
I love these games and I feel that Apollo Justice: Ace Attorney is 100 percent a step in the right direction for the series. These are kind of like visual novels, but visual novels that are way more interactive than the usual. I played through the 3D version of this game and it is something I have done on a couple of occasions.
Pros:
I liked the new characters
Apollo is pretty awesome
It is great to see Phoenix as a mentor
The visuals are notably better than the last game
I loved the soundtrack this game provided
Cons:
I do feel you need to have played the other games to truly appreciate the story
The touch screen stuff could have been expanded
Download Apollo Justice: Ace Attorney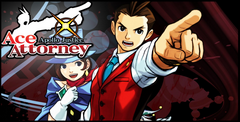 System requirements:
PC compatible
Operating systems: Windows 10/Windows 8/Windows 7/2000/Vista/WinXP
Similar Games
Viewing games 1 to 7