Viewing games 1 to 5 (of 5 games)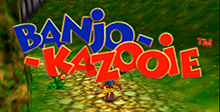 Trouble is brewing on Spiral Mountain! Gruntilda the witch, wildly jealous of Tooty the Honey Bear's good looks; is determined to steal them for herself! But even as she whisks the helpless youngster off to her tower, Tooty's big brother Banjo and ..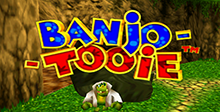 Two years after Banjo Kazooie, Banjo and the gang are playing cards when an earthquake happens. Eagerly Mumbo goes out to investigate. He sees two hideous witches reviving Grunty. Mumbo goes back to investigate. Grunty shoots a laser beam at Banjo'..