Big Mutha Truckers 2: Truck Me Harder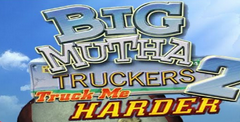 a game by
THQ
Platforms:

XBox,

PC

Editor Rating:

7

/

10

, based on

1

review,

2

reviews are shown
User Rating:

8.0

/

10

-

1

vote
Rate this game:
Now That's Comedy. Puns, sexual innuendo, allusions to swearing, redneck stereotyping - it's not often a single game manages to straddle the entire spectrum of low-rent humour in one sweeping bound. Just a pity it had to be in this lacklustre arcade truck driving nonsense instead of the latest tour de force by Warren Spector or Will Wright or someone. Sid Meier's Trucking Hell, anyone?
Anyway, cartoon capers abound as you race across country for some reason or another, smashing smaller vehicles aplenty, dodging the po-leece and pretending that South Carolina references mean anything to you. It's all mildly diverting in the same way that a report on Ukranian circus children putting on a charity show on your local news bulletin would be.
Download Big Mutha Truckers 2: Truck Me Harder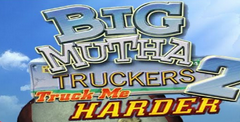 System requirements:
PC compatible
Operating systems: Windows 10/Windows 8/Windows 7/2000/Vista/WinXP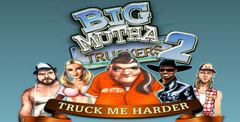 System requirements:
PC compatible
Operating systems: Windows 10/Windows 8/Windows 7/2000/Vista/WinXP
Game Reviews
Big rig trucks are just about as American as sprawling inter-state highways, Route 66, and dirty rest stop bathrooms. So, it might make sense why there seems to be an entire genre revolving around these monsters of the American highway, where anyone can live out that male fantasy or commandeering a huge truck and taking it out on the open roads of America.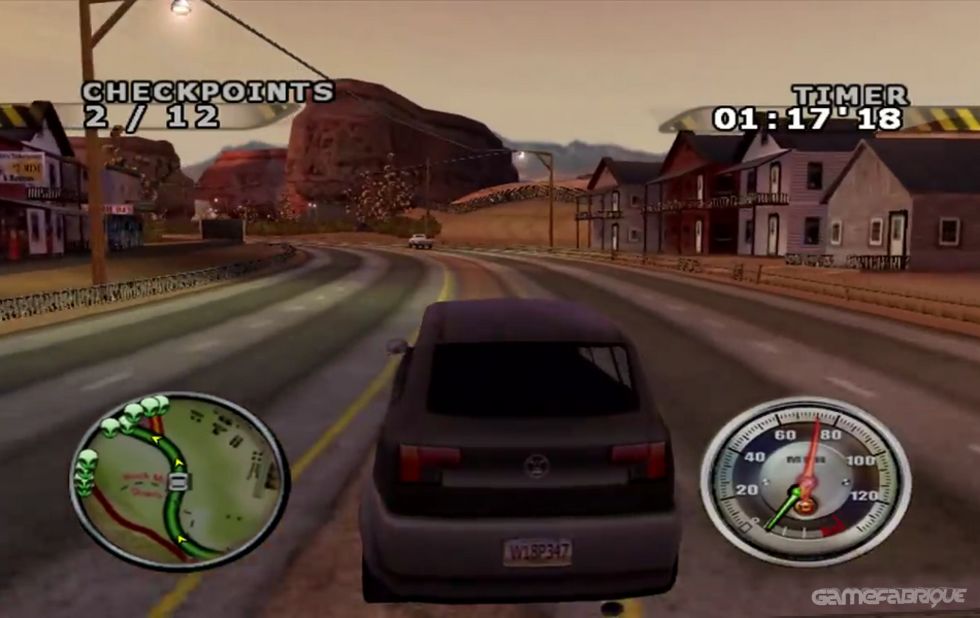 Yeah, right. I'm sure you've all had that exact same fantasy. With the on and off chance that you have, then Big Mutha Truckers 2: Truck Me Harder just might be for you. Read on to see if you should give a flying truck about it.
As the eloquent title might suggest, Big Mutha Truckers 2: Truck Me Harder doesn't take itself too seriously. The game has its foot firmly planted in its mouth the duration of the game, with raunchy, over the top, and crude humor pervading every single aspect of the game. It gives the game a lot of personality, sure, but a lot of the gags won't elicit too many laughs, cause really, the humor's about as obnoxious as a big rig truck in the fast lane on a highway.
And again, as the eloquent title might suggest, you get to drive big rig trucks in Big Mutha Truckers 2: Truck Me Harder, and yes, there is a strange sort of pleasure in being able to drive a huge truck around on the open highways, causing wanton destruction wherever you roam.
But, unfortunately, that pleasure lasts only a few minutes, if that.
See, the problem with Big Mutha Truckers 2 is that repetition sets in very, very early. The life of a truck driver isn't a glamorous one, and this is all too apparent with the limited amount of things you can do in BM2. You simply race against the clock from point to point on the highway (in a completely reckless fashion, needless to say), unloading and buying goods at each stop in hopes of making a profit ' and really, aside from a few side games and a few varied side missions, that's about all you get.
It may not have been so bad if the actual driving was a bit more entertaining, but, BM2 has a basic, no frills physics engine that doesn't offer up much in the way of satisfaction. There's just no satisfaction in evading the coppers, no glee from causing huge wrecks, and no fun found in weaving in and out of traffic.
To its credit, Big Mutha Truckers 2 probably knows it ain't gonna revolutionize the big rig racing genre since it's moderately priced at $20 bucks -- but you get what you pay for. With unimpressive, if serviceable, graphics and a gameplay core that's overly repetitious at best, this is one big rig game you don't want to hitch a ride from.
Similar Games
Viewing games 1 to 2