Viewing games 1 to 12 (of 12 games)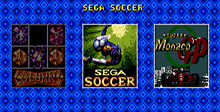 Sega Soccer + Columns + Streets of Rage + The Legend of Shinobi + Sonic the Hedgehog + Super Monaco GP.
Discussion

1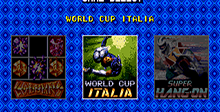 Mega Games 6 is a Compilation game, developed and published by Sega, which was released in Europe in 1995.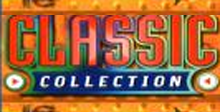 Flicky + Altered Beast + Gunstar Heroes + Alex Kidd.
Discussion

1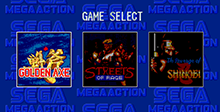 Golden Axe + Streets of Rage + The Legend of Shinobi.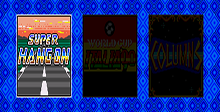 Includes motorbike racing, fooball and columns games.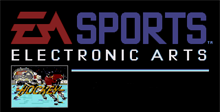 2 games in 1. Rugby football and Hockey.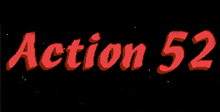 Action 52 features 52 different games in a single game! The games are selected from one of three menus and are mostly side scrolling, platform or shooter action games.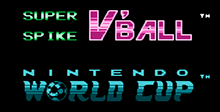 2-in-1 Super Spike V'Ball/Nintendo World Cup included two sport games Super Spike V'Ball and Nintendo World Cup.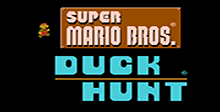 The First game is Super Mario Brothers and The Second one is for Duck Hunt.