Grand Theft Auto: San Andreas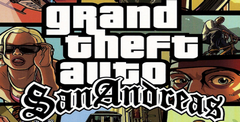 Grand Theft Auto. I know what it is, you know what it is, and more likely than not, even your mom knows what it is. In our community of gamers, it's known for the immersive and innovative gameplay that gives the player freedom unlike any other game out there. In the mainstream media and everywhere else, it's known as that one game that teaches kids how to hijack cars and pick up hookers. Rockstar Games, however, not one to disappoint, satisfies both camps by offering up plenty of innovative and immersive gameplay that'll be rife with controversy with Grand Theft Auto: San Andreas.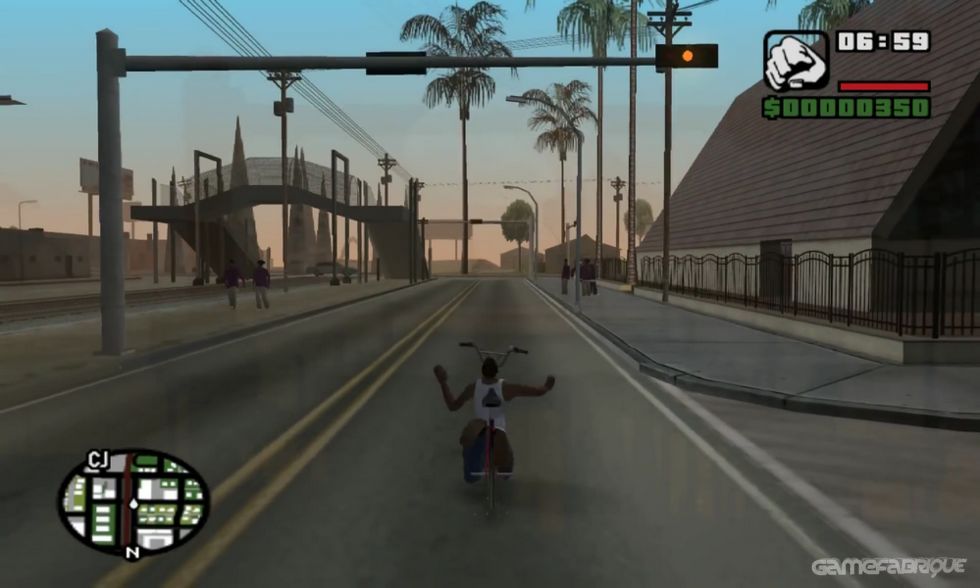 Grand Theft Auto: San Andreas, in many ways is two games in itself. There's Grand Theft Auto: San Andreas, the actual game, that's complete with missions, side missions, and everything in between. By and large, the missions have been improved upon, and there are some definite 'holy crap, that was awesome'? moments laden throughout the game. However, some of GTA's core mechanics still suffer from the same problems that have plagued the series since Grand Theft Auto 3, like the sometimes screwy targeting system and the steep, steep difficulty level.
Then there's Grand Theft Auto: San Andreas that you, the gamer, are free to interpret. San Andreas is basically your virtual playground, filled with fast cars and deadly guns, and it's up to you to decide how you want to spend your time in San Andreas. By giving you a huge, sprawling environment to cause havoc in, Grand Theft Auto: San Andreas is a game that's entertaining to just explore, or slowly destroy if that's more your thing. Some people are content just lazing the day away, accomplishing nothing but havoc and mayhem in San Andreas, and in this respect, Rockstar has really improved upon the series. San Andreas is absolutely huge, with each city feeling uniquely different and filled to the brim with things to check out, and by throwing in some gameplay elements that are quite similar to the Sims, there's less of an emphasis on actually pushing through the game.
When you take the scope of the entire game into considerations, San Andreas is a real technical feat. Some of the textures don't look too hot and there are a few prominent visual bugs, but just about everything else has taken a step up from Vice City. Likewise, the audio presentation is probably the best yet in the series: the voice-acting is impeccably convincing, the dialogue smartly written, and the diverse music fits in perfectly with the gang-bangin' theme of the game.
Ask yourself this one question: did you like Grand Theft Auto 3 or Vice City? If your answer is anywhere from an enthusiastic "hell yeah" to a wishy-washy "kinda" than you should probably be playing Grand Theft Auto: San Andreas right now. However, if you're in the minority and your answer is a "no, not really" then you should probably still give it a rent. Nothing in the series has changed drastically, but there's so much more content that even without a major face lift, San Andreas just might win you over.
Download Grand Theft Auto: San Andreas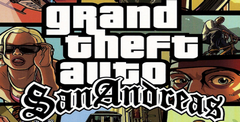 System requirements:
PC compatible
Operating systems: Windows 10/Windows 8/Windows 7/2000/Vista/WinXP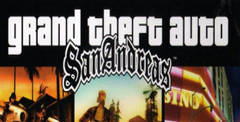 System requirements:
PC compatible
Operating systems: Windows 10/Windows 8/Windows 7/2000/Vista/WinXP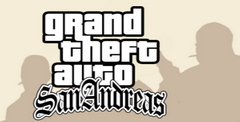 System requirements:
PC compatible
Operating systems: Windows 10/Windows 8/Windows 7/2000/Vista/WinXP
Game Reviews
Not too long ago, it seemed doubtful that the Xbox would ever receive the Grand Theft Auto treatment that the PlayStation 2 reeled in success from. With the announcement of the Grand Theft Auto: Double Pack for the Xbox however, the horizons brightened for Xbox owners as two of the finest titles in the PS2 library finally made its appearance on the Xbox, cementing the possibility of future Grand Theft Auto titles.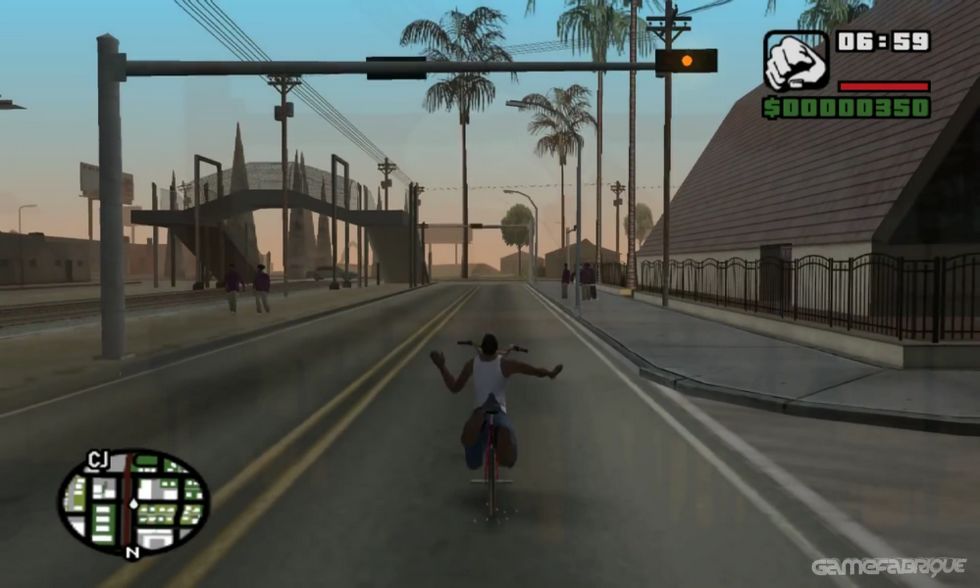 And lo and behold, just half a year later after the initial appearance on the PlayStation 2, the Xbox gets the royal treatment with Grand Theft Auto: San Andreas, which ultimately turns out to be a straight-up port of a fantastic game.
Grand Theft Auto: San Andreas is the same game it was on the PlayStation 2, and as such, there's no point in going over my rambling drivel when you can just read it in my original PlayStation 2 review. However, if you want the long and short of it, here it is: San Andreas is a lot of fun, and so filled to the brim with content, that even if you didn't dig Grand Theft Auto before, it's worth checking out now.
With that said, the difference between the Xbox and PS2 version of San Andreas is largely cosmetic. The Xbox version definitely looks sharper with a cleaner textures and HDTV support, but strangely, the load times are no better, and in some cases worse, than the PS2 version; makes you wonder what that hard drive is for, doesn't it?
Another major failing of Grand Theft Auto: San Andreas on the Xbox is the unnatural controller layout, and it's a fault that can't be too heavily attributed to the developers. The PS2 version of San Andreas utilized every single button on the PS2 controller, with the especially important four shoulder buttons in constant rotation, and since the Xbox has only two shoulder buttons, this creates an issue. Drive-bys, for example, are only possible with a contortionists flexibility, making the already tough game quite a bit harder.
Make no mistake, it's still a pleasure to cruise down the streets of San Andreas, but if you've cruised down the streets via your PlayStation 2, then not enough has changed to warrant cruising down them again via the Xbox. However, if you haven't experienced the simple pleasures of high speed chases on the hilly streets of San Ferrio or the thrills of re-experiencing the 90's in a violent fashion, then don't hesitate to check out Grand Theft Auto: San Andreas.
Grand Theft Auto. Arguably, one of the most well-known and hyped game series of the past few years. San Andreas, the third title in the GTA series, puts you in the shoes of Carl Johnson, a former die-hard street hood looking for a new life away from his old neighborhood in Los Santos. When his mother is killed and C.J. returns for the funeral, he is drawn back into the life he once left behind. But will it be for revenge, or redemption?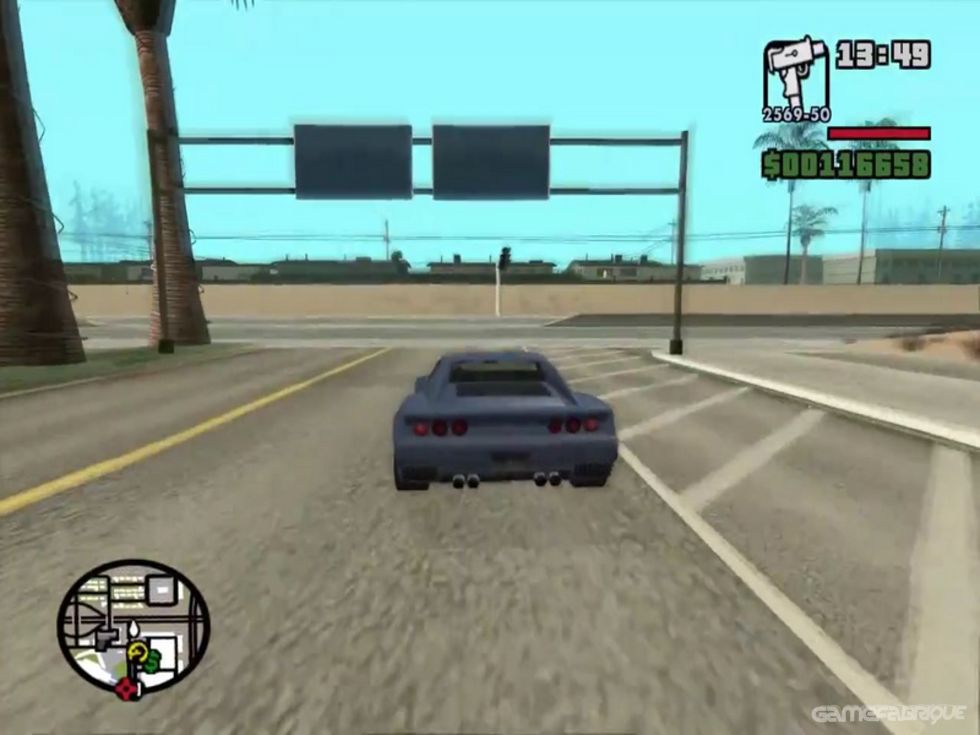 Disclaimer: I feel it only fair to point out that I wasn't very enthusiastic about playing/reviewing this title. Frankly, most MA/AO rated titles seem to be based on the same principle of straight-to-video soft core porn flicks: No substance, and all about the 'titillation factor'?, using cheesy gimmicks like language, violence, or nudity to appeal to the teenage male demographic. So please bear with me, as this was the expectation I had going in to this review.
The first thing that caught my eye with GTA: San Andreas was that it feels like a direct port from a console gaming system. Controls, video, and the like all seem to be not much better than your average gaming console's, which is quite obviously the case. However, where many 'ported'? PC titles seem to tweak the graphics or other items to better utilize the power/flexibility of a PC, GTA: San Andreas seems to be an almost direct port from the gaming systems, with little to no additional 'eye candy' or upgrades.
However, bad graphics I can forgive if a game has other worthwhile aspects. GTA: San Andreas has this in spades in some departments. The audio is top notch, with excellent voice acting, simply fantastic music, and well-used sound effects. The stereo effects in vehicles makes me feel like I'm back in a big city again, complete with the fast-talking DJs and gritty, urban tracks.
GTA: San Andreas also boasts a HUGE playfield area, where, in addition to playing through the storyline, you'll be able to experience the many sights, sounds and activities that the several cities in the state of San Andreas has to offer. Check out how the other half lives in the swanky parts of town, or slide into the gutters where the dregs of humanity lives, it's all represented here in GTA, and in great detail.
Still, with the amount of hype this game's getting, it seems people are afraid to mention the many flaws that GTA: San Andreas has. And there are many. First off, the physics of the game are so bad it's almost unplayable at times, especially early on. For example, your character seems to do a lot more damage with his fists than with the 9mm Beretta he steals from an unconscious cop; I beat down a gangbanger with a few well placed punches and kicks, but when I tried to put the hurt down on one of his buddies with my pistol, I emptied a clip right in to him and did fairly little damage. That's some screwed up physics there.
With the advances gaming systems are making in graphics and animation, you'd think that the cut scenes in GTA: San Andreas would be top notch, right? Well, it's a mixed bag. In some cases, cut scenes and animation in game look to be quite polished and well designed, but in others there's very little detail or complexity to character's movements and actions. In fact, there were some parts in this title that were done at a level lower than Half-Life, which came out several years ago.
In conclusion, and to be honest, I'm really wondering what the hype is all about. GTA: San Andreas for the PC just seems to be a poorly designed port of a rather good console game. I'd say that's my main complaint, after all the hype and build up: GTA: San Andreas is merely a good game, and not a great one. This is a perfect example of a Fans Only title. The simple fact is, there are games out there that do it much better, including previous GTA titles.
People say:
9
My "to do" list...first, I need to run to the clothes store to get a new shirt (the boys in the hood aren't digging my raggedy wife beater). Then I need to get a new chrome bumper installed on my hooptie ride, meet up with Georgy to play a couple games of pool, grab something to eat before I lose all my energy, go work out so I don't turn into a fat slob...then finally, pick up my brother so we can crack open the heads of some rival gangstas. These are just some of the possibilities in the first couple hours of Grand Theft Auto: San Andreas. The biggest, baddest, most ambitious game ever (with the possible exception of fantasy role-player Morrowind) hits the Xbox in (mostly) fine form. Live the life of a street thug like you've never imagined, from rags to riches, from a fictional Los Angeles to San Francisco then finally Las Vegas, with enough gang (or even totally innocent) activities to keep you busy for over 200 hours if you wanted. A little suspension of disbelief helps--the graphics are ugly and the cut-scenes are rough (though well acted)--as does having a tolerance for a sloppy control scheme. But unless you're averse to crime/drug/violence themes, you can't go wrong here. San Andreas is a brilliantly crafted videogame whose scope and scale will remain unparalleled for a long time to come.
9
Xbox gamers whose lives weren't jacked by the San Andreas phenom on PS2 will probably wonder what all the fin' fuss is about when they take to this game's mean, ugly streets. And I do mean ugly--despite minor improvements over the PS2 version, San Andreas is not a good-looking Xbox game. And who is this scrawny CJ guy? Why is his car fishtailing everywhere? Why do I need three hands to handle a simple drive-by shooting? Some of the answers are up to you, because what this game lacks in looks, it makes up for in personality--one that you define. Beef CJ up at the gym, head to driving school to boost his wheelman skills, and eat, eat--you're skin and bones! All these extracurricular activities are outside the meaty story portion of the game, which eventually veers away from gangland territory (you'll get to jack a jetpack and a jump jet). Sure, San Andreas is rough around the edges--distant vistas pop up, computer-controlled allies aren't too bright--but no other console game lets you live a life this large.
9
Even now, more than six months after it made its real impact, San Andreas is still one of the most ambitious games ever made. But the move to Xbox feels like more of a formality-- you don't really notice the slightly nicer environments, and if ever a game didn't need custom soundtracks, this is the one. Unlike Crispin, I actually quite like the car handling, but I had a much harder time with the combat here than I did on PS2. Blame the Xbox pad; I do. Think of it like one of those DVD rereleases of a classic movie. It's still great, but 8 million of you have already seen it once.