Gta San Andreas Super Cars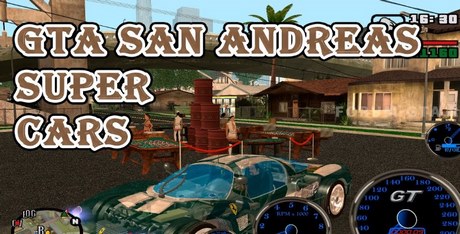 Download Gta San Andreas - Super Cars and rev up your San Andreas experience with an incredible collection of high-performance vehicles! Tackle daring missions, outrun the police, and dominate the streets in style. The ultimate driving experience awaits – Play now!
Well, we are all too familiar with the base game. So now it's time to dive into the mods that are making it even more fascinating! Enter GTA San Andreas - Super Cars, a mod created by what seems to be gamers who are overly obsessed with having more flash vehicles throughout the extensive map. And you know what? That's OK!
But what does the mod entail? And more importantly, is it worth getting for the base game? So many of these extra pieces promise a lot but deliver very little. However, first impressions of the screenshots look like GTA San Andreas - Super Cars will add more aesthetic value to the game, especially if luxury vehicles are your thing! Let's have a further look into it.
Follow the Super Cars, CJ!
The only way to describe GTA San Andreas - Super Cars is that there is a fine split between premier vehicle dedication and the downright bizarre. Installing the mod, and suddenly you'll see recognizable branded vehicles litter the streets of Los Santos, where you'll start to be overwhelmed with a choice about what to steal next. You'll find everything from Audis to Lamborghinis and everything in between.
So what makes up the bizarre portion of the game? Despite the exciting additions of a wealth of luxury vehicles, there have been some odd changes, too. It seems that police bikes have been upgraded to feature stormtroopers. Some of the authority vehicles are now spacecraft rather than helicopters or jet planes than before. There are also another few hidden bizarre amendments, but we won't take the fun away from you finding out!
Super Cars are what make up the bulk of the game. So is it worth the installation? Admittedly, the mod seems to add hours of gameplay on the pure principle that you want to find, locate, and customize every luxury car possible. Even for those not interested in branded vehicles, you find yourself endlessly searching for what cars have been incorporated into the game.
On that note, GTA San Andreas - Super Cars are worth the download. It adds a bit of fun to the base game and doesn't detract from the light-hearted values of the modding community. You won't find any gripping story or additional missions. Still, the injection of this massive library of Super Cars is certainly most welcome.
Cars Go Boom
Car lovers, rejoice! You'll have yet another reason to dive back into the world of San Andreas! Those who couldn't care less about cars, you'll still have the intrigue to have a look at what's going in in this Super Car laden world. No, it's not a mod that's as elaborate as GTA SA IV LOS Santos, but it's still worth a whirl if you want to expand your game life further.
8
GTA San Andreas - Super Cars is a testament the how incredible the overall GTA modding community can be. There's always something coming out that will spark your interest and rekindle the fire burning strong in the game. GTA San Andreas - Super Cars is no different and worth jumping into to marvel at the effort alone.
Round-Up - Pros & Cons
Pros:
Fabulous effort into adding real-life Super Cars into the game
Fun with the customizable options
Hours of gameplay are added in your search to see what's been put into San Andreas.
Cons:
Some strange changes to the core gameplay that feels outlandish
All vehicles are now Super Cars
Download Gta San Andreas Super Cars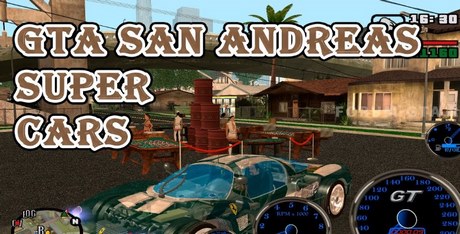 System requirements:
PC compatible
Operating systems: Windows 10/Windows 8/Windows 7/2000/Vista/WinXP
See Also
Viewing games 1 to 9