The Simpsons Game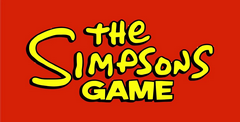 Download The Simpsons Game and join America's favorite family on a hilarious, action-packed adventure! Play as Homer, Marge, Bart, and Lisa as they battle foes and solve puzzles in their quest to save Springfield. It's time to get animated and play now!
a game by
Rebellion, and Electronic Arts Redwood Shores Studio
Platforms:

DS,

XBox 360,

Playstation 3, Playstation 2
Editor Rating:

7.7

/

10

, based on

5

reviews,

3

reviews are shown
User Rating:

7.8

/

10

-

37

votes
Rate this game:
See also:
Action Games, Action Adventure Games, Movie-Based Games, 3D Platformer Games, The Simpsons Games
Over the years, we have been treated to a number of video games within the Simpson's universe. We have had to name a few, The Simpsons Wrestling, The Simpsons: Road Rage, Simpson's Skateboarding and of course, the iconic The Simpsons: Hit & Run. However, these games had never truly aimed to offer a linear, narrative-based story within the cartoon universe. So with that in mind, Redwood Shores set to work about creating a title that would service the fans while offering a truly unique gaming experience, with a little help from Matt Groening's brainchild, of course.
This game has similarities to the aforementioned Simpson's titles. However, this game takes a more platform and puzzle heavy approach. To make comparisons outside of this series, it plays rather like other platformers such as SpongeBob SquarePants: Battle for Bikini Bottom, Ty the Tasmanian Tiger or Futurama. This title aims to offer the same level of wit, humour and hilarity of the TV show along with some tight controls and stellar gameplay, but can it pull it off. We find out in our review of The Simpsons Game.
Bucks The Trend
When it comes to video games that coincide with a movie release, often it means that the video game will be an afterthought. Or alternatively, a shameless cash grab that mirrors the plot of the movie. However, in a rather unprecedented turn of events, the movie was rather lacklustre, whereas the game provided a captivating story, offered the same quality sense of humour as the show and even provided some parody and satire on the gaming industry to boot. It's not often we get one over on the movie industry but this was quite the overshadowing indeed.
The game borrows themes from some of the most famous episodes in the shows run to aid in the art of level design. You will be able to visit the land of chocolate for example. Plus, the game, much like Hit and Run, offers a cavalcade of references and fanfare so long time watchers of the show will feel right at home when playing this title. It can be easy for developers to fail to capture the essence of a TV show and what makes it successful. However, in this instance, you have to say that this is far from the case.
Simple Yet Effective
Then with regards to the gameplay itself, this game doesn't try to be anything more than a well-made platforming title. A decision that works in its favour. Players will have a melee and power attack to take down enemies, you'll be able to jump and use action commands to traverse certain areas. Plus, there are a few puzzles thrown in there for good measure but none that are frustrating, obtuse or unnaturally difficult. The gameplay is fun and serves as a vehicle for the story and the humour to flow freely and in truth, that's all that fans really want.
The Verdict
Then with regards to the graphical detail of this game, it replicates the cartoonish aesthetics of the show very well. Animations are rendered smoothly, character models, assets and the levels are all well put together and detailed.
Then with regards to the audio, the voice actors reprise their own roles in this title. Meaning that everything is authentic and only adds to the quality of this title's presentation.
7.5
Overall, The Simpsons Game does a brilliant job of providing an interactive Simpsons experience to the fans. The gameplay is fun, the art style is instantly recognisable, the voice acting is authentic and the story is humorous and witty throughout. The only downside to this adventure is that as a gaming experience, it doesn't push the boundaries of what a platformer can be. It doesn't push the medium forward or offers any unexpected twists or mechanics to the player. That being said though, it still does more than enough to warrant a playthrough for any avid Simpsons fan and even for neutrals, we would say give this one a go too.
Pros
Authentic visual and audio
A great narrative throughout
Full of references and great humour
Cons
Gameplay isn't anything special
Combat is quite limited and repetitive
Download The Simpsons Game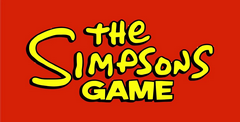 System requirements:
PC compatible
Operating systems: Windows 10/Windows 8/Windows 7/2000/Vista/WinXP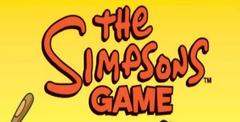 System requirements:
PC compatible
Operating systems: Windows 10/Windows 8/Windows 7/2000/Vista/WinXP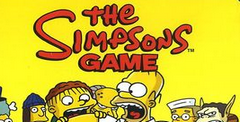 System requirements:
PC compatible
Operating systems: Windows 10/Windows 8/Windows 7/2000/Vista/WinXP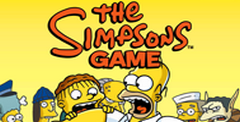 System requirements:
PC compatible
Operating systems: Windows 10/Windows 8/Windows 7/2000/Vista/WinXP
Game Reviews
The Simpsons is one of the most popular cartoons ever, and with dozens of adaptations, the animated sitcom has crossed into the world of video games once or twice. In The Simpsons Game, that reality becomes apparent for everyone involved, as the animated family realizes that they're actually inside a video game. Empowered with super abilities, the family winds up going on an epic and humorous quest to save their family and confront the creators of their virtual prison. Even if you're not a big fan of the show, this platforming game is a treat for anyone who loves video game culture.
Main Game Features
Based on the popular cartoon series
Play as Bart, Homer, Marge, and Lisa
Fun third-person platforming and action
Story
The story in The Simpsons Game starts like any other day in the town of Springfield, with Homer Simpson daydreaming while his kids and wife are off on their own adventures. When Bart tries to go purchase a new violent video game from the store and fails, he discovers a manual to The Simpsons Game itself, realizing that he is actually in a video game. Enriched with his new powers, Bart informs the rest of the family and they celebrate, but it's not long before an alien invasion forces them to protect the city.
The Simpsons Game has a pretty silly plot to begin with, but as it progresses, things get even wackier. The game is full of self-referential humor and constantly pokes fun at video games in general, spoofing titles like Grand Theft Auto III, The Sims, and more. It feels very similar to the show, and the graphics represent that as well. Cutscenes look just like how the cartoon does, but in an improved 3D style. While the story won't blow your mind, The Simpsons Game is very funny, especially for hardcore gamers.
Gameplay
The Simpsons Game channels other straightforward collectible-based platforming games like Jak & Daxter and Psychonauts to deliver a funny adventure that anyone can play. In the game's first four levels, we're introduced to the main playable characters: Homer, Bart, Lisa, and Marge. Besides being able to freely jump around and fight enemies with melee attacks, each character has special moves that help them navigate the levels. For instance, Homer can stun enemies with his mega-burp attack, while Bart uses his agility to glide through the air and more.
The game is a mostly linear affair, with players completing level after level as they near the end. However, missions are all spread out across the town of Springfield, which can be explored at any time. Unfortunately, walking around Springfield will only be really rewarding for fans of the show, as it lacks much in the way of interaction or additional gameplay content. You can talk to random characters and find a few unlockable items, but otherwise, Springfield is an empty hub that only serves as a way between stages. Although it's far from the excellence seen in The Simpsons: Hunt and Run, I still find it fun to jog around the city.
Conclusion
Even with its shortcomings, The Simpsons Game is a fun and straightforward adventure that works well for casual audiences, hardcore gamers, and fans of the show. A lot of the humor is on-brand for the cartoon, so if you find The Simpsons show funny, you'll probably also enjoy the game's jokes.
7
Even when the camera gets annoying and the platforming grows stale, The Simpsons Game stays interesting with its fun satire of video games in general.
Pros
Lots of characters from the show
Gameplay is easy for all players
Humor breaks the fourth wall
Cons
Repetitive platforming sections
Annoying camera
Springfield feels empty
The Simpsons Game is a video game based on the animated television series The Simpsons. It was released worldwide in October 2007 for Microsoft Windows, PlayStation 2, Xbox 360, PlayStation 3, Wii, and PlayStation Portable. The game generally received favorable reviews from critics, with praise directed at its humor and varied gameplay mechanics, but some criticism was directed at its camera control for console versions.
D'OH!
The Simpsons Game is a video game based on the animated television series The Simpsons. It was released worldwide in October 2007 for Microsoft Windows, PlayStation 2, Xbox 360, PlayStation 3, and Wii. The PlayStation Portable version was released in 2008 by THQ Inc. The game allows players to play as Homer Simpson or Bart Simpson and several new characters, including Krusty the Clown or Hans Moleman.
The game features an overarching plot involving Sideshow Bob's attempts at revenge against Bart Simpson for ruining his chances of becoming mayor of Springfield after framing him for armed robbery years earlier. The game follows the Simpson family and their neighbor, Ned Flanders, as they travel around Springfield, wreaking havoc and unlocking secrets in a series of self-contained episodes. According to Electronic Arts, The Simpsons Game incorporates elements of "action, adventure, driving, fighting and platforming" genres.
Eat My Shorts!
The gameplay is split into several different styles: action, adventure/puzzle-solving, driving/racing, and beat 'em ups. Each section has unique story-based levels and gameplay mechanics. For example, players use different characters for these sections—such as Bart for stealth missions or Lisa for math problems—who are not available in other parts of the game. The majority of each level is played out with a two-dimensional side-scrolling perspective that allows players to explore environments freely.
The game was praised for its use of humor from the show, and reviewers enjoyed "The Simpsons" references such as Bart's chalkboard gags. However, the gameplay was criticized for being repetitive and tedious. Some critics found that the game often did not feel like a video game because it lacked the fun factor that most video games are known to have. The mini-games were also criticized; in particular, one reviewer stated that some mini-games were poorly designed (e.g., finding Homer's keys).
Conclusion
If you are looking for a good Simpsons game, look no further than the other titles in EA's long line of wildly successful games based on the popular animated series. While there have been many successful Simpsons games over the years, this one is certainly not one of them. It is still fun to play.
7
However, it's just not as engaging as its predecessors. Its gameplay is similar to the Grand Theft Auto games and Watch Dogs. While the game isn't perfect, it can still be pretty fun, as some of the missions are creative and unique, and playing with your favorite characters from the TV show is pretty cool.
Pros
Fun levels
Great humor
Plenty of levels
Cons
Wonky camera
Some levels are boring
Playstation 3 Screenshots
Playstation 2 Screenshots
See Also
Viewing games 1 to 6