Grand Theft Auto Mission Pack London 1969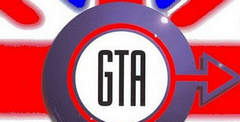 Click the "Install Game" button to initiate the free file download and get compact download launcher. Locate the executable file in your local folder and begin the launcher to install your desired game.
The first mission pack for the popular action-adventure game that redefined what open-world videogames could be, Grand Theft Auto: London 1969 radically changes the look and feel of the game, reinvigorating its formula in the process. This expansion offers players a chance to live the world of Grand Theft Auto in a setting that deviates from the usual American setting.
While some of the mission structure in this expansion might be more than a little familiar to seasoned players, the expansion's sublime presentation and excellent music selection is enough to recommend a playthrough.
Anarchy in the UK
If you've played Grand Theft Auto before, then you must be already familiar with what's going on in this expansion pack. As a career criminal, your job is to complete the tasks imposed on you by one of London's multiple crime syndicates.
Just like in the base game, players can choose their characters from a roster of 8 possible candidates. No matter which character players choose, the story remains the same. This is more of a cosmetic choice than anything, but it's nice to have the option nonetheless.
Unlike other similar open-world games, like Driver, Grand Theft Auto: London 1969 adheres to a more traditional top-down perspective. While this gives players a better look at their surroundings, it also makes the game feel ancient in comparison to its competition.
Although you can go wherever you want in the game's world, the game follows a strict mission structure that segments the plot into levels. Overall, 36 new missions are introduced in this expansion pack, all set in London. This might sound a bit repetitive, especially from those spoiled by GTA's impressive three cities; luckily, this version of London is finely detailed, and the map layout is immensely fun to explore.
What's the Difference?
Being an expansion pack means that Grand Theft Auto: London 1969 keeps most of the base game's strengths and flaws intact. For better or for worse, there's very little in the way of new mechanics added to the game.
The inclusion of cockney slang for most of the game's UI elements and cars driving on the left lane are nice additions, but they feel a bit minimal in the grand scheme of things. That said, Rockstar North did a great job replicating the look and feel of 1960's London in all of its groovy glory.
Not so Open World
One thing to keep in mind is that the way the free-roaming works in the early Grand Theft Auto titles is different from what one could expect. There's a certain limitation to the things that can be done, including taking hits, as many things can kill the player in one shot.
Additionally, keeping in line with the traditional level system are lives: when the player loses a set amount of lives, the mission will end. All of these mechanics combined make the open-world of GTA London 1969 feel more like a classic action game, and not in a good way.
6.5
Grand Theft Auto Mission Pack London 1969 is a nice companion to the base game, intended for players that wanted more of the same game they enjoyed so much. The game feels more like a fresh coat of paint for the base game, and there's little in the way of new content to convert anyone who didn't like the original GTA.
Pros:
Great attention to detail recreating 1960's London
Lots of new missions to play
Fun plot
Cons:
Dated visuals
Clunky controls
Not much new content compared to the base game
Download Grand Theft Auto Mission Pack London 1969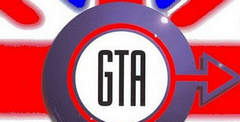 System requirements:
PC compatible
Operating systems: Windows 10/Windows 8/Windows 7/2000/Vista/WinXP
Game Reviews
Rockstar (a new publishing label under Take 2 Interactive) is bringing out the first-ever add-on disc for the PlayStation. Grand Theft Auto: Mission Pack #1. London 1969 is not only a mouthful of a title, but it's a set of new missions that makes fun of British TV and films of the 1960s and '70s. So how is an add-on disc for the PlayStation supposed to work, you ask? Upon loading of the Mission Pack, the game will prompt you to place the original Grand Theft Auto in your system. After it loads up the necessary game engine data, you replace the Mission Pack, which will then load up your new London-based stages. GTA: MP#1, L1969 should be out in stores this summer.
Other Games by Rockstar San Diego