Championship Manager 2008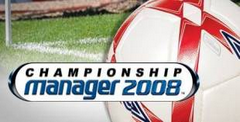 Brace yourself: its almost time for be annual footy management sim clash lictwcen Championship Manager and Football Manager, which for be past few years lias been a pretty one-sided affair thanks to FMs continued dominance of be genre. But for Ricliard Green, studio manager at Beautiful Game Studios, hope springs eternal with the belief that this year's contest will lie far harder to call tlianks to CMOffs liost of new features and improvements.
At the heart of any football management sim is its match engine, an area in which CM lias always struggled to comjiete with its illustrious rival. Erratic player liehaviour, unconvincing build-up play and top sguads playing like the Dog and Duck's pub team were just three of its many sliortfalls. So why should this year be any different?
"We've liad a lot more people working on the match engine tool and I think it s one of the biggest improvements of CM08" explains Richard. "Everything that happens emerges from the stats of each player. That's why previous CM games have had some erratic behaviour. It's taken us two or three versions to understand how players move off the liall or do the more intelligent things that a footballer can do.
With ex-footy goalkeeping pro, and West Hain Assistant Manager, Mervyn Day working closely with the team to ensure realism is kept at the forefront of the match engine. And with a new Player Tendencies feature helping players to act in a more realistic manner (some will tend to cut inside more; others drop deep or attack the byline; and still others may even get into compromising situations in Mayfair hotels), Richard is confident that CM08 will provide CMs most realistic match day experience to date.
Throw in revamped player icons tliat lean, slide and jump and a greater emphasis on in-match tactical changes, and it certainly sounds as though CM08 is heading in the right direction.
All Over The World
Over the past year, BGS has been busily setting up a revolutionary online tool with which to gather detailed player information from across the globe. Called CMK (Championship Manager Knowledge), this utility allows BGS's ever-expanding legion of statistical compilers to quickly and easily report on every player they watch, whether they're based in Barnsley or Brazil.
"We've got volunteers from all around the world who watch their local teams and then go home to update each player's properties and attributes on CMK," states Richard. "We liave dozens of volunteers in dozens of countries and we're always looking to recruit more."
But not just anyone can jump onto CMK and have their say. "You have to be an official volunteer in order to submit stats," explains Richard. "We're strict about who we take on and they have to meet certain criteria, be a certain age and sign a contract with us. We vet how often they watch matches, where they are and which teams they watch."
Of course non-volunteers can have their say. Disagree with a stat, and all you have to do is jump onto the CM website and have your say.
As well as tweaks to the match engine and player stats, BGS - a team so utterly dedicated to football that it's had to enter two teams into its local five-a-side footy tournament - lias also been feverishly revamping other areas of the game. The Club Benefactor option remains and is now complemented by a refined transfer negotiation system that will have you battling with other teams for player signatures and squabbling over contract minutiae. New training options and a wealth of extra leagues are also set to bolster the number of options at your disposal.
Title Contender?
"We want to be trendsetters, we don't want to copy FM or anyone else, states Richard. "We offer something different and it's great for people to have a choice. We see CM08 as being a thoroughly enjoyable game that anyone who's interested in football can pick up and play, while still being a hardcore simulation of football. I think that makes us unique."
BGS is certainly talking a good game and if CM08s refinements can truly deliver on these claims, we ll be in for the closest CM vs FM contest of all time. The battle for the footy sim championship could be about to be blown wide open.
Download Championship Manager 2008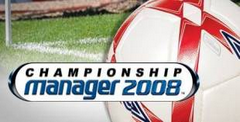 System requirements:
PC compatible
Operating systems: Windows 10/Windows 8/Windows 7/2000/Vista/WinXP
Similar Games
Viewing games 1 to 12