Championship Manager 2008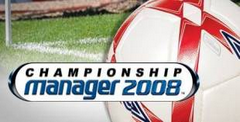 Click the "Install Game" button to initiate the file download and get compact download launcher. Locate the executable file in your local folder and begin the launcher to install your desired game.
a game by
Beautiful Game Studios
Platform:
PC
Editor Rating:

8

/

10

, based on

2

reviews,

3

reviews are shown
User Rating:

9.3

/

10

-

3

votes
Rate this game:
See also:
Football Games, Championship Games
I love this series and feel that Championship Manager 2008 is a solid entry. This along with Football Manager have stolen so much of my life over the years. The version we are looking at today was released in 2007 and while it may not have changed the game in any way, I do feel that this was a really fun game and features some very interesting team rosters. Anyone who likes football management games is going to have a good time with this.
Building A Dynasty
The thing with games like this is that the goal is always the same. You need to have success on the pitch, but you also need to keep an eye on the financial side of things too. It is up to you how you play the game. I like to jump in with a Premier League side and take it from there, which is what I did here starting with Spurs and having one hell of a run. Many others, like to start with a more modest team and see if they can build them up to something special.
The World Cup
One of the newer features that was added to Championship Manager 2008 which is really cool was being able to take control of an international team. I grew up in Scotland so I have not exactly had it good when it comes to international football, hell Scotland have not qualified for a tournament in over 20 years and they have never even gotten out of the group stages when they have. I liked this aspect of the game and it felt a bit more relaxed than when you are in charge of the day to day dealings of a club side.
Making The Right Choices
At its core, I would say that Championship Manager 2008 is a game that is all about making important decisions. These can range from signing to selling players, conducting the right training, and knowing when to palm of responsibilities to your assistants. The tactics aspect of the game is very in-depth and something I really did enjoy tinkering with.
As well as keeping things going in the right direction on the pitch. You also have to make sure your club is not overspending. When you are playing as a big club this is easier to do as you have more income. Playing as a lower league side though really does force you to be creative in what you do, especially when it comes to signing new players.
A Sign Of The Times
One thing I have to admit is that from a presentational point of view, this game is incredibly basic. To be fair, most other football management games were like this. These days we have a full 3D match engine and dynamic menus and so on, but back in 2007, things were kept much more basic and simpler. It is not bad, but it can be hard to go back to if you have played a modern football management game. Also, the soundtrack is really bad, so bad that I advise you to turn it off and listen to your own music.
I think that Championship Manager 2008 has held up very well over the years. The inclusion of being able to manage an international team is cool. Also, while I did not do this, you can play this in multiplayer which sounds pretty interesting. I do feel that newer games offer more than this one does, but if you love football, I would still say this is worth checking out.
Pros:
You can now manage an international team
The multiplayer aspect sounds interesting
There are many tactics for you to tinker with
Some decisions really can feel like they are important
It is the kind of game you can put a 100 plus hour into!
Cons:
I do feel the newer football manager games offer more
It has some of the worst music I have ever heard!
Download Championship Manager 2008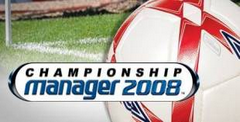 System requirements:
PC compatible
Operating systems: Windows 10/Windows 8/Windows 7/2000/Vista/WinXP
Game Reviews
For a while, Championship Manager 2008 and the series, in general, had a heated contest with Football Manager. This 2008 version of the game was released in 2007 and is a solid entry in the series. This is a management game that is for football fans and also those who are not scared of a challenging and complex time. As someone who enjoys football management sims, I like what this game is offering.
We Are The Champions!
The ultimate goal of this game is to be the best football manager around. You can pick what team you want to play as from many different leagues. Some people when they play a game like Championship Manager 2008 like to pick a massive club right away like a Chelsea or a Manchester UTD. Others like to start with a lower league team and try and build them up into a superpower, it really is up to you how you want to go about it. I like how you can also manage an international side in this game, but I found that it was not quite as exciting or as involving as being the manager of a club team.
On and Off the Pitch
While winning as many trophies as you can might seem like the obvious way to be the best at Championship Manager 2008. There is more to the game than just that. Money plays a massive role in this game and keeping the board happy with a nice profit is just as important as keeping the fans happy with success on the pitch. It is a very delicate balancing act that is much harder to do with smaller clubs. You are always walking a tightrope and sometimes you have to say goodbye to a key player in order to balance the books. I like this aspect of the game as it always keeps you on your toes.
There are so many decisions that you have to make. Making a huge signing that costs a fortune in wages and the transfer fee is great. However, if that signing does not live up to expectations you will have the board and the fans on your back. There are so many things that you have to keep an eye on from merchandising to training!
Where Is The Flash?
One thing that I do not think is that great abut this game is the presentation. Now it is a management sim, but later football manager games went all-in with their presentation, especially the match engine. This game came out when that was not the norm and as a result, what we have here is a very basic looking game. It gets the job done, but a tad more flash and flair to the presentation would not have hurt.
The soundtrack here is just god awful and I would advise you to turn it all the way down and just play some music that you like. Actually, I found playing this game while listening to some of my favorite tunes to be a great way to relax after a long day at work.
7.5
Championship Manager 2008 is the kind of game that is most certainly not for everybody. I love football, so I was able to have a lot of fun with this and be willing to learn the games little quirks. It is a game that is going to demand a great deal of your time and if you are willing to give it your time, I feel you will get a lot out of it. The real issue is that this is a football management game from 2007 and there have been much better ones since then. Still, for its time, this is not a bad game at all.
Pros:
Tons of teams to manage
I liked having to work with a budget
Making a key signing makes you feel like a genius
Lots of tactics to use during matches
The game is very addictive
Cons:
The sound in the game is just horrible
There are many better newer football management games
Brace yourself: its almost time for be annual footy management sim clash lictwcen Championship Manager and Football Manager, which for be past few years lias been a pretty one-sided affair thanks to FMs continued dominance of be genre. But for Ricliard Green, studio manager at Beautiful Game Studios, hope springs eternal with the belief that this year's contest will lie far harder to call tlianks to CMOffs liost of new features and improvements.
At the heart of any football management sim is its match engine, an area in which CM lias always struggled to comjiete with its illustrious rival. Erratic player liehaviour, unconvincing build-up play and top sguads playing like the Dog and Duck's pub team were just three of its many sliortfalls. So why should this year be any different?
"We've liad a lot more people working on the match engine tool and I think it s one of the biggest improvements of CM08" explains Richard. "Everything that happens emerges from the stats of each player. That's why previous CM games have had some erratic behaviour. It's taken us two or three versions to understand how players move off the liall or do the more intelligent things that a footballer can do.
With ex-footy goalkeeping pro, and West Hain Assistant Manager, Mervyn Day working closely with the team to ensure realism is kept at the forefront of the match engine. And with a new Player Tendencies feature helping players to act in a more realistic manner (some will tend to cut inside more; others drop deep or attack the byline; and still others may even get into compromising situations in Mayfair hotels), Richard is confident that CM08 will provide CMs most realistic match day experience to date.
Throw in revamped player icons tliat lean, slide and jump and a greater emphasis on in-match tactical changes, and it certainly sounds as though CM08 is heading in the right direction.
All Over The World
Over the past year, BGS has been busily setting up a revolutionary online tool with which to gather detailed player information from across the globe. Called CMK (Championship Manager Knowledge), this utility allows BGS's ever-expanding legion of statistical compilers to quickly and easily report on every player they watch, whether they're based in Barnsley or Brazil.
"We've got volunteers from all around the world who watch their local teams and then go home to update each player's properties and attributes on CMK," states Richard. "We liave dozens of volunteers in dozens of countries and we're always looking to recruit more."
But not just anyone can jump onto CMK and have their say. "You have to be an official volunteer in order to submit stats," explains Richard. "We're strict about who we take on and they have to meet certain criteria, be a certain age and sign a contract with us. We vet how often they watch matches, where they are and which teams they watch."
Of course non-volunteers can have their say. Disagree with a stat, and all you have to do is jump onto the CM website and have your say.
As well as tweaks to the match engine and player stats, BGS - a team so utterly dedicated to football that it's had to enter two teams into its local five-a-side footy tournament - lias also been feverishly revamping other areas of the game. The Club Benefactor option remains and is now complemented by a refined transfer negotiation system that will have you battling with other teams for player signatures and squabbling over contract minutiae. New training options and a wealth of extra leagues are also set to bolster the number of options at your disposal.
Title Contender?
"We want to be trendsetters, we don't want to copy FM or anyone else, states Richard. "We offer something different and it's great for people to have a choice. We see CM08 as being a thoroughly enjoyable game that anyone who's interested in football can pick up and play, while still being a hardcore simulation of football. I think that makes us unique."
BGS is certainly talking a good game and if CM08s refinements can truly deliver on these claims, we ll be in for the closest CM vs FM contest of all time. The battle for the footy sim championship could be about to be blown wide open.
Similar Games
Viewing games 1 to 12