Viewing games 1 to 3 (of 3 games)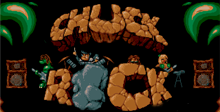 In Chuck Rock you must guide Chuck Rock through five stages of prehistoric pitfalls and perils in order to rescue his wife Ophilia from the clutches of Gary Gritters.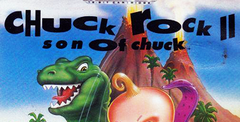 This is the continuation of Chuck's adventures. Six new levels with perfect graphics, you act as the first part's main hero's absolutely young son.