EverQuest: Dragons of Norrath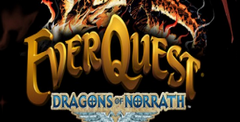 Click the "Install Game" button to initiate the free file download and get compact download launcher. Locate the executable file in your local folder and begin the launcher to install your desired game.
Once upon a time, in a land of dragons and knights, there was an MMORPG named Everquest that ruled the world, obliterating all the competition with its mystical world filled with social-driven adventures; and for the longest time, life was happily lived in the realm of Norrath.
And then darkness befell Norrath: competition struck the vast kingdom, and the legions of fans spread themselves across the other MMORPG kingdoms like Dark Ages of Camelot, World of Warcraft, and City of Heroes.
Fairy-tales aside, EverQuest is not in the fight to be first in the MMORPG market any longer; now it's fighting to just stay relevant in the midst of all the new titles in the market. With this in mind, it's interesting to see how Dragons of Norrath caters to the dedicated crowd that's still hangin' around the ol' stomping grounds.
Dragons of Norrath takes a little bit of each EverQuest expansion and crams it into one expansion filled with content. However, if it was to be compared to any particular MMORPG, it'd come off as closest to Lost Dungeons of Norrath since most of the content is in Lost Dungeons of Norrath-style instances, with single group adventures that, when successfully completed, rewards you with points that you can use to purchase upgrades for your equipment. There are server wide spawns to compete over as well, and as you can imagine, they're all dragons ' and as any EQ vet knows, killing dragons is awfully fun.
And on the other side of the coin, Dragons of Norrath offers up a bunch of new features to make your adventures in your virtual realm a bit more enjoyable. A new corpse-retrieving feature promotes exploring, doing away with those harsh corpse runs. And although EverQuest was one of the first, it's still taken inspiration from some other MMORPG's, namely a new illustrated in-game map and a potion/bandoleer setup, both akin to what's offered up in World of Warcraft. Several very neat guild features sets up a hub of sorts for the members in your guild, inversely promoting guild comradery; a smart move since it's the tight-knit community that will keep EverQuest around among the throngs of MMORPGs.
Unfortunately, as I ran through the new zones unheeded with my rogue (thanks Shroud of Stealth!), I was a bit saddened to see just how diluted each zone was, with only a handful of players to populate them during peak hours; what a difference 6 months make. It's this way across every server, and with little to no to true newbies to speak of, if you're looking to get into EverQuest for the first time, the train has already passed by, regardless of all the starter friendly features that EQ now offers.
If you've moved on to other MMORPG's and kicked the EQ habit, then Dragons of Norrath probably won't do much to entice you back. With all the new features and lackadaisical content, Dragons of Norrath is a fan service that caters to the crowd of loyal EQ veterans, and just about every EQ fan will be pleased with what it offers.
Download EverQuest: Dragons of Norrath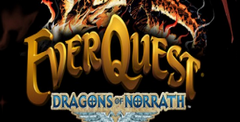 System requirements:
PC compatible
Operating systems: Windows 10/Windows 8/Windows 7/2000/Vista/WinXP
Similar Games
Viewing games 1 to 10