Blood Omen: Legacy of Kain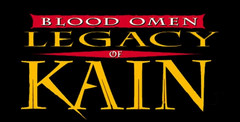 a game by
Activision, and Crystal Dynamics, Inc.
Genre:
Adventure/RPG
Platforms:

PC,

Playstation

Editor Rating:

7

/

10

, based on

3

reviews,

4

reviews are shown
User Rating:

9.0

/

10

-

2

votes
Rate this game:
Overview
You are Kain, a man having a drink in a local tavern. Upon leaving, you encounter a band of rogues waiting to ambush you. You awaken shackled before the Necromancer Mortanius. Filled with the desire for vengeance, you make a pact with the necromancer and are revived into the musty halls of a mausoleum—only now you are no longer a man, but a bloodthirsty vampire. Enter the world of Nosgoth, a world that has become corrupt and disheveled by the magic of the evil. You begin your search to seek vengeance, only to find that there is far more at stake than you ever imagined. As a vampire, you will also discover that you will need to feed upon the blood of others in order to survive. Sunlight will make you weaker, water will burn like acid, and magic is limited.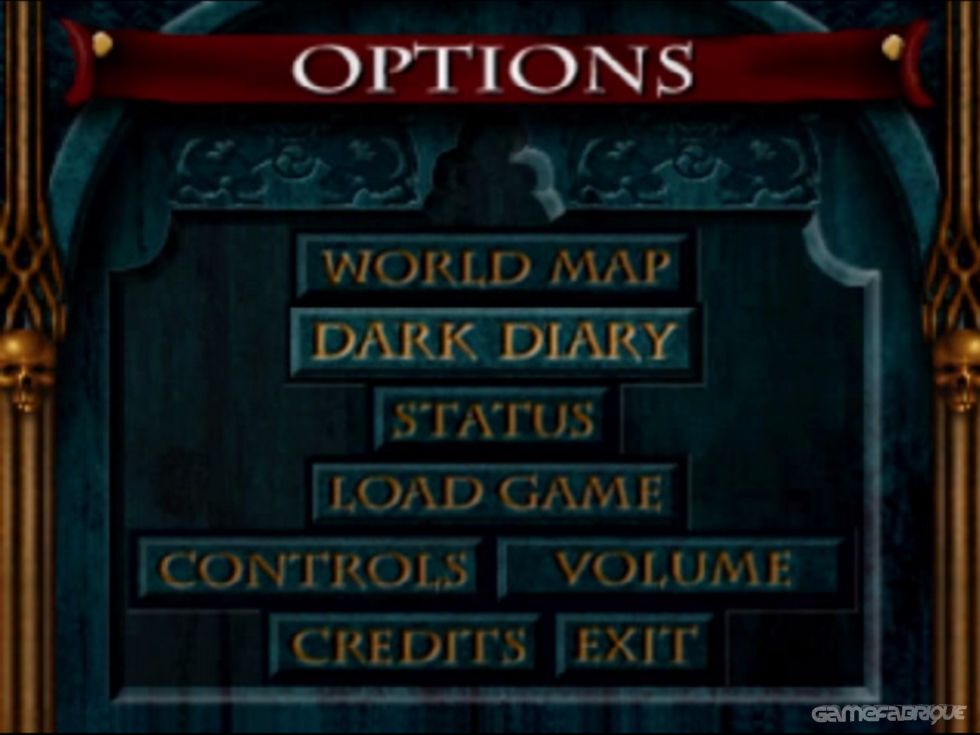 Gameplay
Blood Omen: Legacy of Kain has been labeled as an epic role-playing game. You will find that this is only true when compared to console games. This is not a PC RPG. There are zero stats and your character does not noticeably advance skills in time (you will, though, have more life-blood and mana to draw upon as the game progresses). Kain was originally released on the Sony Playstation and, because of its success, was ported over to the PC (you can read our PSX review of Legacy of Kain when you're done here). The game sports a top-down perspective as in Diablo, but is not isometric. Unlike Diablo, though, I found the best way to control my character was with a gamepad. This game very much feels like a console game, which I found to my liking and was a welcome return to my past gaming experience. I found Kain to be extremely easy to pick up. Within minutes I felt I had the gameplay under control. You basically move your character about, pressing one button to attack, one to suck blood, one to cast spells, and the rest to access and change items and spells.
As far as atmosphere and mood, I found Kain to be very mature and at times disturbing. Instead of mindless killing, you will find that in order to stay alive you will have to hack away only enough to put your victim into a hovering state of immobility. At this point you press the second keypad, which causes Kain to lift one arm in the air and literally suck the blood from your victim's wavering body. Blood literally streams from the victim, across the air to wherever Kain is standing. You will come across victims chained to the walls of dungeons, wailing and begging for help, "Oh please, help me kind sir." At these points it almost feels as if you are doing a good dead, mercifully sucking what is left from their earthly misery of life. The cut scenes for Blood Omen add to the atmosphere -- they are mature, well-done, and not for the squeamish.
Graphics
The graphical content of Blood Omen: Legacy of Kain has its strong points as well as its bad. The graphics for Blood Omen, to my disappointment, lacked the sharpness and clarity of other titles, most notably Diablo, that are available today. They are somewhat dated. You get to select from different levels of resolution, but the highest and best resolution does not allow you to zoom in on the action. In Kain there are two levels of viewing the game, one about the same distance as in the farther view of Diablo's_ two, and one that is almost as far as in Warcraft. In the highest resolution, you are forced to play the game at the higher view, which I only found useful in trying to see what might be coming around the corner. For the most part you will want to zoom in and play at the closer level. The game is also very demanding in the highest resolution—see the system requirements listed below. Considering how fluid Diablo is and how much better the graphics for Diablo are, I found this pretty disappointing and it ultimately kept me from giving Kain a higher score.
On the other side, Blood Omen has some of the most beautiful colors, lighting effects, and texture mapping I have ever seen in a game. It runs in 16-bit color. Torches flicker and various shades of green, purple, orange, red, and blue illuminate the halls. At night the outdoors have the haunting blue-white glow of moonlight much like real life. It is simply beautiful to watch and more than makes up for the lack of crispness. This game, by the way, should only be played in the dark to do it justice. You will also find a lot more here to explore than in Diablo. The one major complaint I personally had with Diablo was the sheer lack of variety in terrain. You will not find this to be the case with Kain. The world of Kain is huge and so is its variety. There are over 100,000 frames in the game and over 100 hours of gameplay to draw you in. Character animations are also a strong point to Kain. There is also snow and rain at times, and I swear I did see flashes of lightning a couple of times.
Audio
The audio for Kain is top notch. My recommendation is to play this game with a pair of headphones if possible. The music and sound effects will immerse you into the Gothic mood of Nosgoth. The wailing of chained victims and the sound of Kain sucking the blood of these and other victims brought chills to my spine and actually made me feel sorry for them. It reminded me of the sick feeling I got in my stomach the first time I ran into a cocooned victim in Duke Nukem asking to be killed. Remember that "kill me?" What the hell did it just say? "Kill me." That was pretty twisted. The voice acting, narratives, and cut-scenes are all top-notch and more mature than your average game.
Originality/Cool Features
One really cool feature of Blood Omen: Legacy of Kain that deserves to be mentioned is Kain's ability to morph and disguise himself. In time Kain will be able to morph into a wolf, bat, mist, and disguise.
Documentation
I found the documentation for Kain to be pretty lacking, but with very good reason, and I thank the designers for either doing this on purpose or out of laziness. It comes with a foldout map of Nosgoth, which I thought was pretty cool, but the manual itself only covers all your weapons, magic, terrain concerns and basic functionality in the game. There is absolutely no history of Nosgoth to draw you in or get you psyched. There isn't even a basic overview of the story included. All you get is what you read on the outside back cover of the box. The reason I thank them is because a lot of the fun and surprise of Kain comes from the element of discovery. Let's just say, the more I found out what the game was really about, the cooler I thought the game was, and hence more enjoyable. And I have to say Kain has one hell of a good story.
System Requirements
Required:100% IBM PC-compatible Pentium 100 MHz computer, Windows 95, 16 MB RAM, 195 MB uncompressed hard drive space for a full install, 12 MB for a minimum install, VESA local bus (VLB) or PCI video card with 1 MB RAM, 16-bit high color, 4X CD-ROM drive (600K/sec sustained transfer rate), 100% SoundBlaster-compatible sound card, 100% Microsoft-compatible mouse and driver, joystick or game pad (optional)
Recommended System: 100% IBM PC-compatible Pentium 166 MHz computer
They mean this last recommendation. I ran the game on my P90 with 40MB of RAM and a Rendition 4MB graphics accelerator, and I could not accept the highest resolution. It was way too jumpy. Fortunately it did not make a difference to me in that the zoom level I played on was only available one resolution level lower. Kain ran extremely well at that resolution with my P90. So if you're in the same situation as me and want the game, go for it. It should run fine, but please, don't come to us if it doesn't.
Bottom Line
Blood Omen: Legacy of Kain is an epic role-playing game of the console genre ported to the PC. Die-hard PC RPG fans looking for stats and the like will not find it here. On the other hand, those looking for an epic action adventure akin to Diablo, yet a whole different experience altogether, will not be disappointed. I personally love this game. It's filled with atmosphere, color and a story far more intriguing and in-depth than many other RPGs available. If you want a game you can simply pick up and get immersed in with virtually no learning curve, yet deep and varied enough to keep you craving more, this is a definite buy, especially with Halloween coming. Unfortunately, there is no multiplayer support. This game would kick butt if it had cooperative multiplayer support. But if you are interested in games with a story and voice narratives more mature than your average PC title, this game will not disappoint you.
Download Blood Omen: Legacy of Kain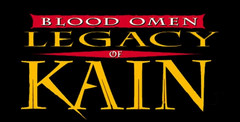 System requirements:
PC compatible
Operating systems: Windows 10/Windows 8/Windows 7/2000/Vista/WinXP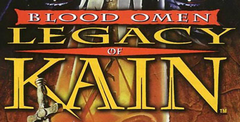 System requirements:
PC compatible
Operating systems: Windows 10/Windows 8/Windows 7/2000/Vista/WinXP
Game Reviews
Haven't gamers saved enough princesses? Ever since Link rescued Zelda, the save-the-princess plot formula has been beaten into the ground by console role-playing games, while PC RPGs have become famous for delivering much more immersive story lines.
It seems fitting then that Silicon Knights, a company that previously developed PC RPGs only, is creating one of the most epic console RPGs ever-Blood Omen: Legacy of Kain. This PlayStation title, published by Crystal Dynamics, is expected to offer at least 120 hours of gameplay, and the game's plot is complex-and gory-enough to satisfy even the most die-hard RPG player.
Legacy of Kain is set in the not-so-scenic land of Nosgoth, where peasants huddle in villages for protection from vampires, zombies and other horrors roaming the world.
The player controls Kain, an arrogant noble who walks the land in search of glory.
A band of sword-wielding thugs murders Kain at the beginning of the game, but the hero's adventures are far from over. He winds up in hell, where a powerful necromancer grants Kain the chance to return to the world of the living and seek vengeance against the murderous mob. Ignoring the consequences of his decision, Kain quickly accepts the offer.
He awakens in a crypt and quickly learns the price of his resurrection: He has become a vampire. Kain spends the rest of the game trying to rid himself of his curse. In the meantime, however, he has to survive just like any other vampire: feeding on the living.
Kain's bloodthirsty quest, therefore, makes for a very gory game. After he slices open victims with his sword, Kain can chug the blood from their bodies. This blood fills Kain's life meter, which diminishes when the hero is attacked or goes too long between feedings. Kain's blood-draining power is very visible in the game: A stream of the red stuff can be seen flowing from the victim's neck to Kain's mouth every time he tanks up on blood.
But Kain can't go around sucking the life from every human or monster he sees, since not all blood is healthy for vampires. Undead monsters have black, rancid blood coursing through their rotting veins. This foul fluid will drain Kain's health if he drinks it. Some monsters are full of green blood, a potent poison into which Kain should never dip his fangs. Still other creatures gush blue blood, and this mix replenishes Kain's magic power.
Like in nearly all RPGs, magic is a crucial part of Legacy of Kain. As Kain gains power, he'll be able to conjure up some spectacular-and explosively gory spells. (For instance, one particular spell, the Implode spell, will turn enemies inside out and blow them to bits!) Kain will also discover how to morph into mist and several different animals, such as a bat and a wolf. Once he's a bat, Kain can soar above Nosgoth and take shortcuts over the land's mountains and forests.
While these flights are portrayed through cinemas, and more than 20 minutes' worth of other FMV sequences are scattered throughout the game, most of Legacy of Kain is played in a top-down perspective. As Kain wanders through Nosgoth, he stumbles over special floor panels that trigger audio sequences. These sequences feature dialogue that's spoken while Kain continues his adventure, so the action is rarely interrupted.
Blood Omen: Legacy of Kain is loaded with swordswinging action. However, it is the game's non-linear plot which is loaded with everything from demonic hordes to time travel, that will make this PlayStation RPG really stand out.
Behind The SCREENS
Players wont have to read a word of text to follow Legacy of Kain's story; conversations and narrations in the game are conveyed through digitized speech that's spooled off the CD This heavy reliance on voice actors may scare gamers who've come to expect bad acting from console games (look no further than the laughably lousy voice-overs in Resident Evil). Fortunately Legacy of Kain's developers didn't get cheap when they sought actors to give voice to the games large cast They listened to audition tapes sent in by scores of Hollywood voice actors. They then flew to Los Angeles and hired the best of the bunch, including an actor whose voice can be heard in Disney's The Hunchback of Notre Dame. The result of this talent search can be heard in the game, which features hours' worth of well-acted dialogue, all of it delivered in a thick, mood-setting English accent.
MANUFACTURER - Crystal Dynamics
DIFFICULTY - Moderate
THEME - RPG
NUMBER OF PLAYERS - 1
The more than 120-hour-long quest in Crystal Dynamics' Blood Omen: Legacy of Kain seems a little out of place in a console RPG. It doesn't center on a big party of characters, lost princesses or ruined kingdoms. Rather, it is a dark tale of one vampire's journey through an even darker world full of undead monsters and terrorized peasants.
Players control a vampire who roams the world on a quest to become a normal, mortal human again. Along the way he'll battle Bosses with god-like powers, chug the blood of dozens of peasants and monsters and eventually save the world.
Legacy of Kain plays very much like a Zelda-style RPG, with Kain using a variety of weapons to hack in realtime battles through the game's army of thugs and undead monsters. The game also yammers out hours of well-acted dialogue and rendered cinemas.
But what players will really remember is the huge amount of blood and guts that is spilled throughout the game. Its rivers of gore and epic story make Legacy of Kain a game all die-hard RPG fans will want to sink their teeth into.
Blood Omen is a horrific, hypnotic game guaranteed to either satisfy your darkest Dracula fantasies...or upset you. This Mature-rated CD is not for kids, the fainthearted, or the mentally disturbed. The graphics are violent and bloody, and the sounds are slick and sick. Also, as the re luctant vampire, Kain, you suck. In fact, you're an awesome sucker, able to drain hapless victims dry...from two feet away!
The hauntingly compelling storyline triumphs over somewhat plodding action. As you scour a massive medieval world to hunt down the monstrous demon who enslaved your soul, you hack, spell-cast, and drink blood via an overhead view that suffers from jerky screen-scrolling and noticeable data-loading.
You use the simple combat controls execute a classic three-step "Forward-Slash-Runaway" rumba to (barely) defeat the many deadly vampire hunters. At least you can equip yourself with 34 imaginative weapons and spells. You can also shape-shift into a werewolf, a bat, a mist-being, or a human--all with accompanying special abilities.
Overall, Blood Omen emerges as an above-average action/adventure game, with more emphasis on the adventure than the action. It's bloody good vampire fare.
ProTips:
The Werewolf Form enables you to climb mountains and take more hits with less damage.
Bone Armor makes you less noticeable to the Un-dead. However, it can prevent you from activating door switches.
Sometimes when you return to the Nine Pillars of Nozgoth, Ariel gives you a clue. Use the Bat Form to get there from anywhere.
Try not to use the Hearts of Darkness; they automatically resurrect you.
Save victims chained to the wall as emergency snacks.
Graphics
Breathtaking story cinematics that are equally gruesome and gorgeous rule the visuals. Nicely painted dark, foreboding backgrounds and interiors juice the over-head-view gameplay. Odd, unpredictable scrolling, however, relegates some fighting to edge-of-the-screen blind dueling.
Sound
Sweet weapon clangs, bone-chilling cries for mercy, and icky blood slurping are standouts. Impressive character voices and eerie gothic music add great drama.
Control
Blood's controls are simple. Single button-presses make both inventory management and vampire shape-shifting a breeze.
Fun Factor
A massive medieval fantasy world and merciless challenge provide hours of horror-filled fun. However, frequent data-loading noticeably dogs the gameplay. Blood Omen's action could be more intense, but this game is still good enough to wake the dead.
Similar Games
Viewing games 1 to 6