Viewing games 1 to 2 (of 2 games)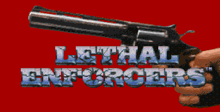 Lethal Enforcers is a Light Gun Shooter game, developed and published by Konami, which was released in 1993.
Discussion

1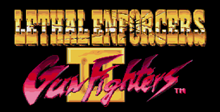 You're a brave sheriff challenged to protect innocent citizens. Powerful weapons like a shotgun, gatling gun, 12-round rifle and even a cannon make your job easier. You'll need all the firepower you can muster in 5 heated stages: the Bank Robbery, ..