Guardian Heroes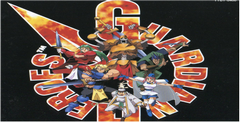 Click the "Install Game" button to initiate the free file download and get compact download launcher. Locate the executable file in your local folder and begin the launcher to install your desired game.
Unbridled mayhem. Pure and simple. Guardian Heroes combines the adrenaline of Gunstar Heroes with unbelievable fighting action that fills the screen with carnage and chaos.The beauty of all this is that, with practice, you can be in control of these shenanigans while racking up insane combos.
As if this weren't enough, you also get a nice story, with multiple paths and endings, depending on what you do and which characters you select.The music is worth extra mention and I'm very glad Sega of America didn't try to "fix" anything, apart from jacking up the difficulty level.
In story mode, you and a friend can adventure together or you can go it alone, although a computer-controlled partner will always tag along. Another great feature of GH is that any enemies you encounter during story mode will be added to your inventory of fighters in Vs. mode! In Vs. mode, you can fight one-on-one or have up to six players duking it out (player- or computer-controlled) with a cast of 45 characters to choose from.
The characters look cool and fans of the anime style (isn't that everyone?) will dig right in. GH isn't much of an RPG, but fighting and adventure fans are gonna to go nuts.
Download Guardian Heroes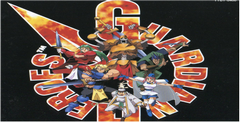 System requirements:
PC compatible
Operating systems: Windows 10/Windows 8/Windows 7/2000/Vista/WinXP
Game Reviews
That dynamic game, developed by the great folks at Treasure, has been picked up by Sega (a very wise decision) and is set for an April/May release.This is simply one of the coolest games I've ever played. If you've ever wanted to play an action RPG with Street F/gtoter-style play mechanics, then this is it! There's a huge replay value, due to the fact you have multiple paths to choose and decisions to make, but the story changes slightly depending on the character you choose. You fight on three planes of action, which you move between by using the L and R shift buttons. This allows you to use the pad as a jump button--like in SF--to start a combo!
A combo meter counts the number of hits, and you and your teammate can combine to juggle an opponent mercilessly. InVersus Mode, up to six players can partake in the madness at one time.The chaos is unbelievable. In Story Mode, only two players can compete at the same time, but there's still plenty of mayhem for everyone.The U.S. version is supposed to be more difficult than the Japanese version, but everything else should remain intact. Every Saturn owner should give this game a shot. I think they'll find something very special.
This cool action RPG is like a combination of side-scrolling fighter with the graphic style of Darkstalkers, a neat story, sprinkled with common RPG trappings like magic, experience level and items. You'd normally expect advanced 3-D graphics from a 32-bit machine, but I really like this anime feel.
You can use the Sega multi-tap and have up to six fighters at once or go it alone.The most amazing thing is the gameplay which mimics the play mechanics and combos of Street Fighter! The wacky art style is patented Treasure and has real personality.
This game may sneak over here, but it looks grim. Pick up a pad and pen and send some letters!