Viewing games 1 to 5 (of 5 games)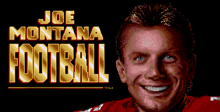 Joe Montana Football is an American football video game featuring Joe Montana , released in 1991.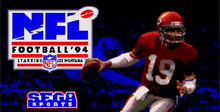 All the stars of the NFLPA are here - Aikman, Cunningham, Young, Elway, Irvin, Seau, Swilling and many more! Sensational new "Behind the QB" view gives you a total of six different perspectives. Improved passing game and new SPEED BURSTS combine fo..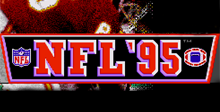 NFL '95 is a Football Sim game, developed by Double Diamond Sports and published by Sega, which was released in 1994.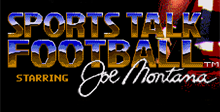 Hard-hitting professional football action! All 28 NFL teams... real pro formations on offense and defense... even play-by-play commentary to add realism! Sharpen your skills in the Exhibition mode, then show the rest of the teams what it means to b..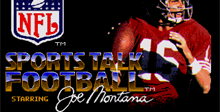 Joe's back - now with simultaneous non-stop play-by-play announcing. Control the action on the field and listen to the running commentary from the broadcast booth. It's a whole new game of sound and sight! The field zooms to a dazzling 6X close-up ..