Madden NFL 15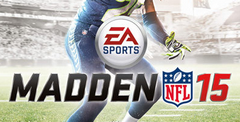 Download Madden NFL 15 and take your team to victory in this immersive and realistic football simulation game! Play as your favorite NFL team, strategize your gameplay, and compete for gridiron glory. Are you ready to become an NFL legend? Play now!
There are some things that will never change in the world of video games, and one of them is that every year there will be another yearly sports title. Madden NFL 15 continues the tradition of being the best in virtual football, at the cost of being virtually identical to last year's release.
At least, that's what we'd usually say – if it wasn't because this entry in the long-standing series has brought with it a myriad of improvements to some of the game's most crucial gameplay elements. As it is, Madden NFL 15 might be the best place for new players to get into the series.
A Better Defense
One of the worst parts of the game for any Madden aficionado has been playing defense. Much like when you're playing Top Spin 4 and you don't get to serve, being on the defense in any game of Madden has always been a chore compared to playing o the offensive.
However, Madden NFL 15 is the first game in the franchise to redefine some of the most boring parts of playing defense, finally giving players a reason to not doze off when it's their turn to defend.
The game's defensive camera has been vastly improved, helping the players get more immersed in the action. Keep in mind, though, that the new camera only works in online and single-player modes; local multiplayer still uses the same old camera arrangement.
Physically Superior
For Madden fans, one of the most controversial new additions to the series happened in Madden NFL 13, when the new physics system was introduced. The bad news is that the same engine is present in Madden NFL 15, but the good news is that it has been somewhat refined to provide a much more fluid gaming experience.
Aside from that, some more noticeable engine improvements appear in the game's visuals. Things like players' clothes and the entire lighting system look much more polished than it was in previous entries.
That said, there are still some rough edges here and there. As is the case in almost every sports title, the crowds still look two generations behind everything else. You'll usually spot the same two or three NPCs sitting in the crowd, taunting you with their low-poly faces and indiscernible expressions.
Ultimate Challenges
Fans of online fantasy football rejoice: Ultimate Team is back! This time, however, the best online mode in the game comes better than ever, delivering a much more streamlined experience that's sure to appeal a bit more to some of the more casual players out there.
Building a team for this mode has never been easier. However, since this is an EA game, expect lots of microtransactions to be at every corner. The good news is that the rest of the game is still as great fun as it ever was, becoming easily the most recommendable game in the series by a wide margin.
8.5
Though there's been little innovation made, some key changes ensure that Madden NFL 15 stands tall as the best title in the series.
Pros
Vastly improved defensive camera
Local multiplayer is as fun as it ever was
Revamped visuals and improved physics
Cons
Lots of microtransactions
The new defensive camera doesn't work in local multiplayer
Wonky physics
Download Madden NFL 15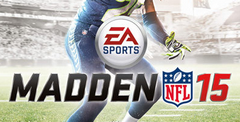 System requirements:
PC compatible
Operating systems: Windows 10/Windows 8/Windows 7/2000/Vista/WinXP
Playstation 3 Screenshots
Similar Games
Viewing games 1 to 8