NASCAR Racing 1999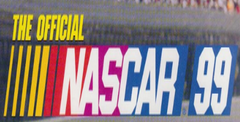 Click the "Install Game" button to initiate the file download and get compact download launcher. Locate the executable file in your local folder and begin the launcher to install your desired game.
a game by
Sierra
Platform:
PC
Editor Rating:

7

/

10

, based on

1

review
User Rating:

9.0

/

10

-

4

votes
Rate this game:
See also:
NASCAR Games
Overview
The green flag is waved and the race is underway. You are driving the car that is faved at this speedway. Look out for turn four; it'll send you into the wall. As the white flag is waved with one lap to go, now would not be a good time for a tow. The checkered flag has come down to reveal that you've won, you've won, you've won it all! With a new season schedule, drivers and tracks, this is a great game for one player, two players or a whole pack.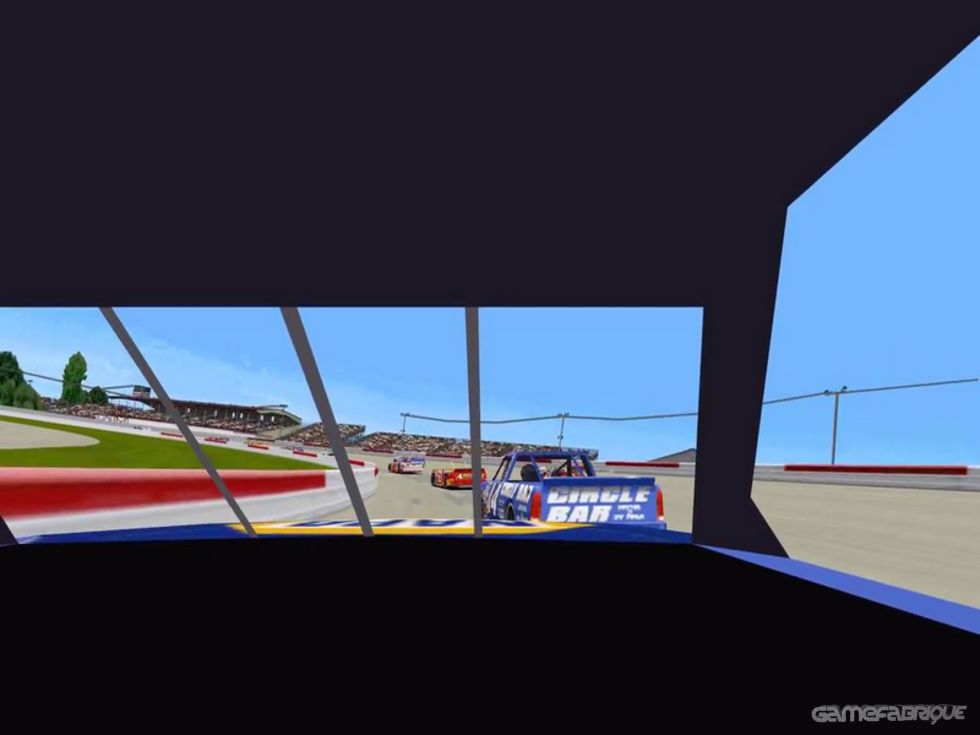 Gameplay, Controls, Interface
There are three season schedules to race in: NASCAR Cup, Grand National Division and Craftsman truck series, with many tracks to race on. Each course has vital statistics and an aerial view. If that is not enough information, you can always look in the manual as it describes the tracks as well. Some of the many racing options available to you are the race length, number of drivers, damage and weather. Each race is run in real time, so you can choose the amount of the actual event distance you would like to go with each race. With the damage option you can select how much damage to your car or the computer's car you want, and you can select what kind of weather to drive in. If this is not enough, you can always decide to give your car a different paint job, or maybe change the uniform you are wearing.
The Quick Race is a simple event (no championship points awarded). The options for this race are practice, qualifying, warm-up and race. When I first played this game, I set it so the computer would do just about everything for me, such as shift and control the braking, and the computer opponents had damage to their cars but I did not. This was great practice for getting used to the different cars, tracks and speeds. But eventually it was time to try all of this on my own and play in realistic mode. This was when I discovered a few things about the game. Due to the damage I had caused the car, I only had three tires; somewhere the fourth one had fallen off. At this point I decided I should pit and see what the crew would do. The screen shows the pit crew to the right of your screen, but they do not move when repairing the car. The sound of the car being jacked up, a tire being put on and the dents being repaired were there, but there was no action on the screen that I could see. Another situation I got into inflicted so much damage to my car that I had to be towed. There I was with so much damage that I couldn't accelerate. Right when I was ready to exit the game because nothing was happening, the car started to move and I had no control over it. When it pulled into the pit, rather than stopping by my pit crew, it stopped in the travel lane and then the car slid to the right. The only reason I knew I was even being towed is that the pit crew said, "We're going to tow you" right before the car started moving. For a game that wants to simulate true NASCAR racing, this disappointed me.
To assist you with your racing you have within your crew someone called a spotter who tells you where you are in the race, what you need to do, and who is around you, among other things. The good thing about this man (or should I say back-seat driver) is that you can control how much or how little you want him to say.
As it says in the manual, "There is only one thing each driver wants more than a race -- the NASCAR series championship." With this event the drivers earn points for racing, and at the end of the season the one with the highest number of points is crowned NASCAR champion, along with many other great opportunities and bonuses. You need to complete each session: Practice, Qualifying, Warm Up and Race. Then the points are awarded based on the order in which you finished. What makes this different from Quick Race is that now you go according to their terms rather than selecting what and how you want to race. I played with a Sidewinder 3D Pro and did not have any difficulties with setting up the controls or maneuvering the vehicles.
Whether you are playing through first person or third person, the screens are friendly and easy to read and are not distracting. My only gripe about the first-person view is that the pit crew was constantly telling me what speed I needed to go and I was never able to tell my speed, as there is no speedometer. I liked third-person view, especially because I could watch as my tire flew off, or I would hit a wall and watch my fender hang on for its life. Third-person view definitely added amusement to my game.
Upon installing this game it asked me to choose from a list of five executables to install. I found this confusing since, although I wanted to select the Windows 3DFX option, in order to play network games I had to play in a DOS box in Windows. What the option was really referring to was the shortcut that would be created in my Start Menu and not which executable would be installed. Regardless of which option you choose, all five executable files are installed even though there is only one shortcut automatically created. It seemed strange that they did not have all of the options wrapped together in one executable.
Graphics
3D effects or 2D, you be the judge. Okay, I will be the judge right now. I would have to say that the 3D effects on this game are not that good. There is no detail on many things such as the grass, and the rows of bystanders on the inside field are very two-dimensional. There is no real need I can see to run this with the 3Dfx accelerator card, as it ran just as smoothly without my 3Dfx card.
Audio
The sounds of the other cars as they race on by, the pit crew changing a tire or fixing the dents in the car are very realistic. That pretty much covers it for the audio.
System Requirements
Minimum requirements: Pentium Processor, 24 MB RAM, Windows-compliant video card with 2 MB or more of video memory, 2X or better CD-ROM drive, mouse.
Recommended: Pentium 133 or better, 32 MB RAM, 3Dfx or Rendition Graphics Accelerator Board, joystick or steering wheel and foot pedals, Windows-compliant sound card.
Reviewed on: Intel Pentium II 300, 64M SDRAM with 32X CD-ROM drive, Graphics Blaster 3Dfx Banshee, Sidewinder Pro 3D Joystick. Because this game crashed on my system numerous times, I also played it on my husband's Pentium 233MMX, Orchid Righteous 3D (with 3Dfx Voodoo Chipset), 64 MB RAM, and it worked fine.
Documentation
This is the kind of game that you can take out of the box, install and play without reading the manual first. The 271-page easy-to-read manual with pictures for demonstrations will, in short, teach you everything you need to know about NASCAR Racing. From "The Circuit Guide" to "Taming Those Horses!", tuning your stock car for better performance, you have it all in the palm of your hands.
Bottom Line
This simulated racing game is not that different from other games out there. However, if you are into NASCAR racing, this is the game for you. Although I felt the game was prematurely released due to the amount of errors in it, it was challenging and fun to play. It also has a lot of options to choose from to keep the game different and entertaining, which is why I gave the game a score of 73.
Download NASCAR Racing 1999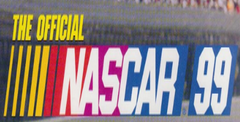 System requirements:
PC compatible
Operating systems: Windows 10/Windows 8/Windows 7/2000/Vista/WinXP