NFL Gameday 2003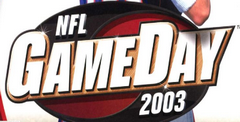 Click the "Install Game" button to initiate the free file download and get compact download launcher. Locate the executable file in your local folder and begin the launcher to install your desired game.
a game by
989 Sports
Platforms:
Playstation 2,

Playstation

Editor Rating:

8

/

10

, based on

2

reviews
User Rating:

9.0

/

10

-

2

votes
Rate this game:
See also:
NFL Games
With the flood of football games on the market continuing, Sony has thrown their hat in with NFL GameDay 2003 by 989 Sports. With stiff competition this year from EA and Sega, standing out in this crowd will require more than in previous years and unfortunately, NFL Gameday 2003 isn't on the same level. Although it does offer the full regiment of features including improved play calling and online capabilities, there are a few issues that keep it from being a major contender.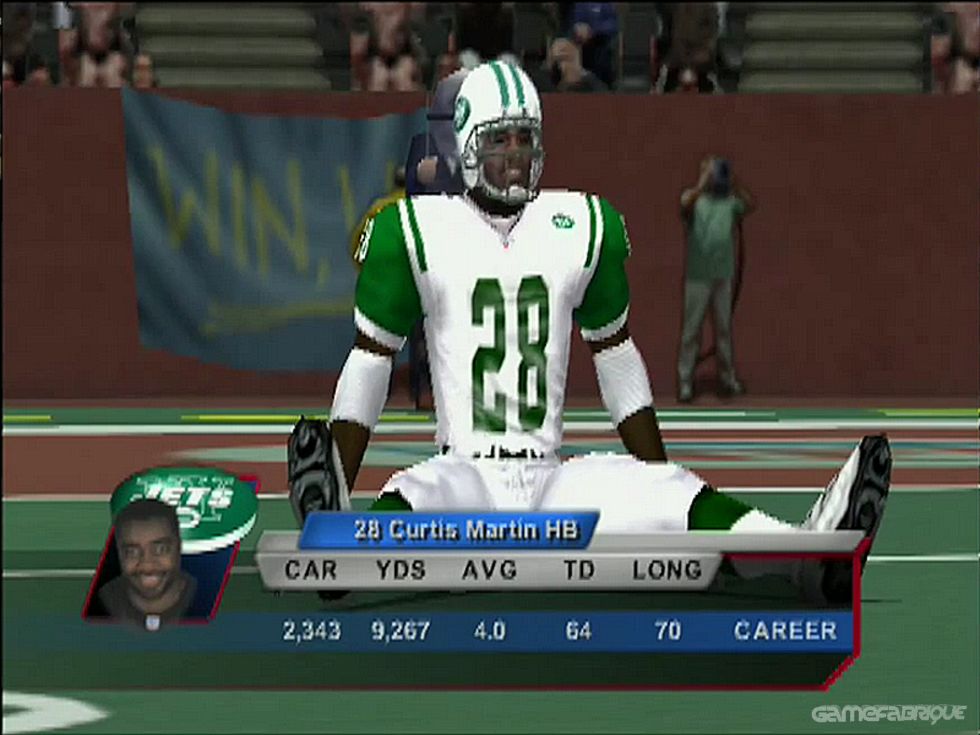 To start, the graphical detail is well below what most of us expect from sports games anymore. Similar to NCAA Gamebreaker 2003 as both utilize the same graphics engine, the players don't seem to have a natural look to them and even appear to glide across the field without giving any feel to their actual weight or size. Before the ball is hiked, the defensive player you're controlling will actually slide without moving his feet unless moved far enough and the breath of the players appears as a white cloud that immediately disappears. It's not all disappointing however as the player animations do function adequately and although they lack in detail, they are entertaining and well designed.
The commentating however is fluid and semi-dynamic. Dan Fouts and Dick Engberg call the plays and comment on more then just the action on the field as well as about trends as the game progresses. For instance, if a player has made a number of catches in a row, they may comment on the great game he is having.
One area that did stand out and help with the originality is the way plays are selected. Most football games give a number of small boxes with X's and O's showing the each play. On the other hand, NFL Gameday 2003 and NCAA Gamebreaker 2003 both show the play selection over top of the field, allowing you to better see how the play will be executed.
NFL Gameday 2003 does have some redeeming qualities that help to offset the poor graphics, but not enough to be in the same league as EA and Sega. One point that does give it a leg up is if you plan on using the online capabilities. If that's the case, it may be worth overlooking the graphics.
Editors note: With the release of the PS2 network adapter, we have added the following to address the on-line facet of GameDay 2003.
As one of the first supporters of the new PS2 network adaptor, I have to admit that I was pleasantly surprised with the online functionality of GameDay 2003. Aside from the game not storing and pre-filling your user name (you have to remember it), the connection process is a breeze. Once you enter your username and password, you are whisked off to the online world, and what a different world it is. One of the first things you will want to do is chose a team to affiliate yourself with, becoming your default team. Every time you log in, the game remembers what your team of choice was and defaults to it. Very slick. The game also keeps track of your stats across all of the games you have played and makes them visible to all of the other players so you can try and find another player evenly matched to your skill level.
We all know that options, stats, and ease are really secondary if the game play is marred by lag, choppiness or instability. I am happy to say that all of the broadband-to-broadband games I played operated quite smoothly. There were a few minor graphical hiccups here and there but overall the game was very tight and responsive. Keep in mind, if you do not like the gameplay offered up offline against the computer, you are not going to change your mind playing online, but if you enjoy the way the game plays, you will love the on-line aspect. Those of you still on dial-up may have some issues, especially playing against an opponent with broadband (I noticed some slowdown when playing against dial-up opponents).
The biggest issue I had with the game was finding an opponent to play. The most people I have seen in the lobby at any given time numbered 10 or less. Usually you can pick up a game if there are only 3 or 4 people because they are looking for a game as well, but there were a number of times that I logged on and waited for someone else to show up and they just never came. If you have a buddy that has the network adapter and a copy of the game, you will be in heaven. Oh, and I suggest finding a USB keyboard because using the virtual keyboard gets old really quick.
Download NFL Gameday 2003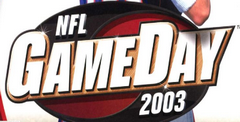 System requirements:
PC compatible
Operating systems: Windows 10/Windows 8/Windows 7/2000/Vista/WinXP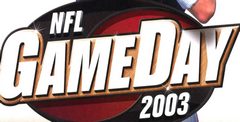 System requirements:
PC compatible
Operating systems: Windows 10/Windows 8/Windows 7/2000/Vista/WinXP
Game Reviews
Refusing to neglect the millions of PSOne devotees, 989 Sports has recently released NFL GameDay 2003 for the PlayStation console. Unfortunately, as compared to its PS2 cousin ' and let's face it folks, comparisons are unavoidable ' the game's uninspiring graphics, game play, and sound effects leaves me asking one question: 'Why'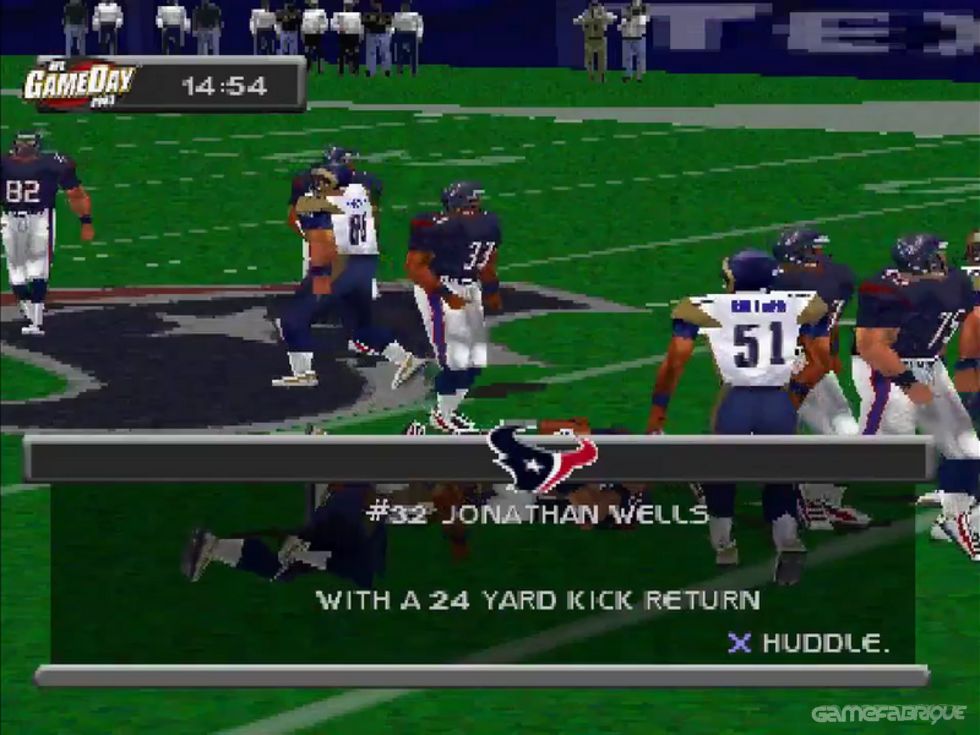 The biggest complaint I have about the game is the fact that there's not much in the way of upgrades. Sure, you get the obligatory Exhibition, Practice, Season, Tournament, and General Manager modes of play, but alas, no true franchise mode. However, there is a create-a-player feature and a pretty cool play editor. Game play continues to be of the arcade variety, with big hits and big plays. However the antiquated CPU AI still leaves it several yards short of a true NFL simulation.
Ok, I'll admit it, comparing the game's audio/visuals with its next-generation counterpart is downright unfair. But if Sony expects me to believe that this game pushes the PSX to its graphical limit, sorry, I'm not buyin' it. As a matter of fact, maybe I'm seeing things, but I honestly think Sony's original polygon effort was superior. The same thing rings true for the sound effects.
The same exact audio track for players' grunts and groans seems to have been rehashed and spit out onto the field. Along with Ian Eagle, Dick Enberg and Dan Fouts are back with the play-by-play and color commentary. Sadly, it's the same generic and lagging commentary that we've been hearing for years. Furthermore, periodically, the load times are excruciatingly long (coffee anyone?). Hey, if I'm gonna wait this long, it better be worth it!
If all this makes NFL GameDay 2003 sound like a really bad game, my apologies, it's not. The control is still one of its strong points and if you're not a serious football gamer, you can still have some fun bangin' helmets with this puppy' at least for a while, anyway.
But considering how far football games have evolved in the last few years, as it stands right now, for the majority of you, I can't possibly recommend buying this game' even at its bargain-basement price point.
Playstation 2 Screenshots
Other Games by 989 Sports